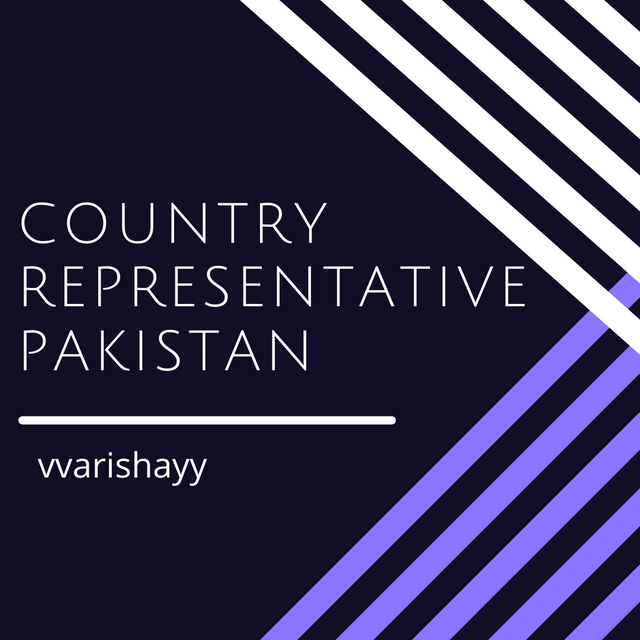 ---
Greetings to all the steemit users. It's me vvarishayy the country Representative of Pakistan. This is the steemcurator07 report that was managed by me. This is an obvious thing but one that needs mention. Whether you are a good writer, photographer, or videographer, make sure you put your post inspiring. Steemit needs more good content creators. You can post anything you want and you are good at and of course, that must be Plagiarism free.
---
I see people copying others' work and breaking the rules. It's unethical and wrong. You are stealing others' work. If you like some work, observe it and follow but kindly don't copy-paste. It would give you nothing except humiliation and you would be downvoted by many and many other accounts soon. I have been guiding the members of Pakistan through comments and through private channel about the #club5050. Club5050 is for those who will power up half of their earnings (steem to steem power). Like if you are earning 50 steem then power up the half and make a post of your powering up and use the tag #club50505 to get the support from steemcurator01 and steemcurator02. They will find your post with this tag.
---
Here are the links of posts supported by me by managing steemcurator07.
---
---
More users are coming and posting their achievements. Whenever I post anything in steemit in my post's replies, the people are full spamming. I don't particularly appreciate that I have asked them not to do so, but they are continually doing. it's my request to not spam the comments with your achievement links Thank you.
---
THANK YOU FOR VISITING
YOURS CR PAKISTAN
VVARISHAYY