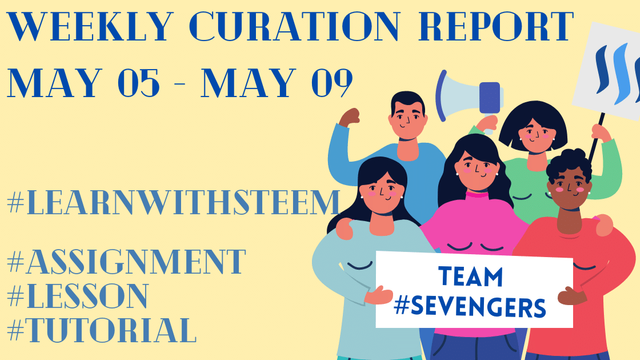 Source: Canva
---
Namaste Steem Family,
We, the team #Sevengers hope everybody is doing good in their lives. We started our curation on the 5th of May as the delegation was not ready for the curation account, but when we started the curation, we gave support to all the posts that were made in the past few days. So even though we started late, we curated most of the posts made in the #learnwithsteem theme tag. Today we are submitting our first curatorial report for the "#learnwithsteem" category tag using the @steemcurator09 curation account for the period of May 5th to May 09th.
Team #sevengers has done curation work in the past and almost all of our members are experienced curators except two of our new members, but still, we have managed to curate good quality posts without any hiccups. We hope to provide support to all quality creators in the future.
The past few days doing curation work, we have seen that the posts submitted in our theme tag are of average quality and do not meet up with the standard of the theme. Nevertheless, the theme is still new and we believe users will be able to improve their writing skills and presentation. We have supported every article that meets the requirement of "Learn with Steem" while leaving valuable feedback and suggestions to encourage users to improve the quality of their work. #Sevengers aim is to make Steemit an ecosystem of standard learning and we are hopeful to achieve that with time.
We only have two recommendations from all the submitted posts because even though most of the posts were above average, the chances of them getting recommended are low. We encourage users to improve the standard of their lessons and tutorials.
---
General Curation - Analysis and Statistics
---

Total 64 Posts are curated this week
We did not see any assignment posts to support, only lesson type and tutorial posts were made by authors. We hope that we see more posts in the lesson and tutorial category and we also hope that authors start writing assignment-type posts.
---
---
Curation by Country - Analysis and Statistics
---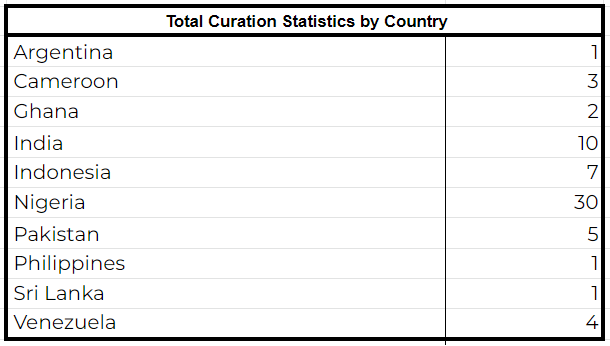 Curation by Country (Statistics)
Nigerian community stood on top among all the supported users, but since this was only the first week of curation in the #learnwithsteem theme category, we hope that more users from other countries take part in creating posts in this theme and try to create good quality content to get support from our curation account.
---
---
Club Status of supported users - Analysis and Statistics
---

Club Statuses of Curated Authors'
We do not give any support to the authors who are not following any club status, therefore you cannot see any user from no status in the above table. We used to include no status authors in our reports previously, but since we are not providing any support to them, we decided not to include them in our report too.
---
---
Recommended posts for this week
---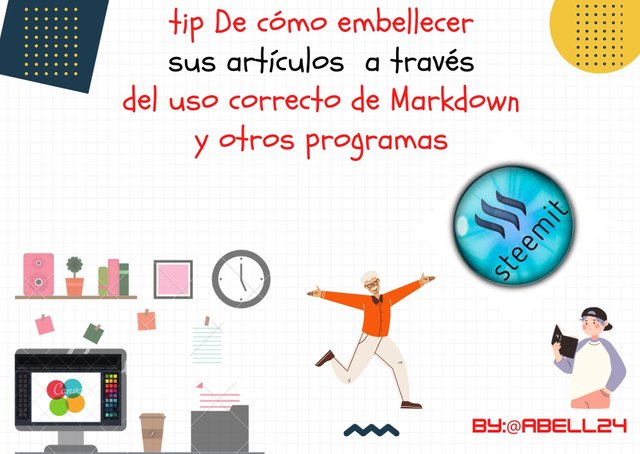 Author: @abell24
Club status: #Club5050
Post Link: Miércoles #Cotinatech / Tip de como embellecer sus artículos a través el uso correcto de Markdown (4 May 2022)
The reason to choose this post is that it touches on a subject that is very important for every author. Even after users complete achievement 4 of the newcomers' program and we shared so many tips and suggestions in the comment section, people still do not use markdown properly in their posts. This user has made a proper tutorial to teach their fellow community members the usage of several markdown methods.
Nominated by: @Cryptogecko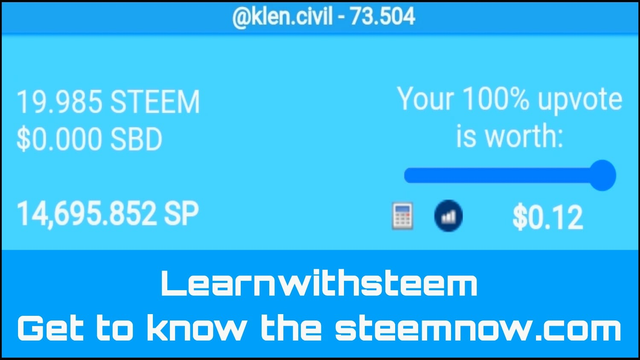 Author: @klen.civil
Club status: #Club5050
Post Link: Learnwithsteem : Review steemnow.com (07 May 2022)
Very Good Post, I Recommend Explanation of tutorial Usage of "websites steemnow .com developed by penguinpablo". This application is to view information on some of our activities on the steemit platform without having to enter any key from the steemit key itself. This web is also relatively easy to access either through a computer or Android
Nominated by:@Tucsond

This was our first report of May month, and we hope to see more good quality posts in the coming weeks. We hope that you liked our report.
---
Club Status of the Sevengers' Team Members,
---
---