Greetings Steemit Teams!
---
I deemed it a great honor for the task given to me as Country Representative for my Country - Ghana. I would continuously deliver diligently as the caretaker of for Community with my Associates Country Representatives;
@njaywan
and
@nattybongo
.
---
This post is to submit my weekly report ending 24th November 2021. The report also explains my curation history of two consecutive days 19th and 24th November 2021. And my full commitment working for my country to promote Steem Blockchain
---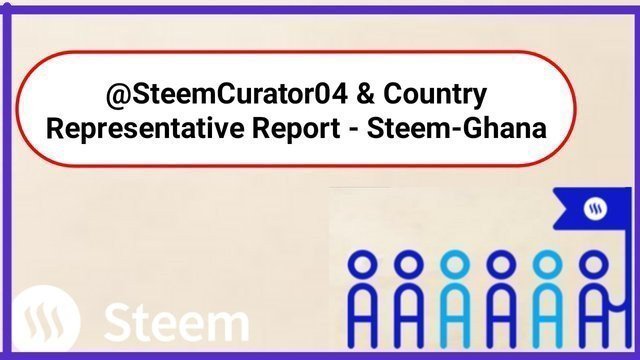 I was able to use Steemcurator04 Account to support my members in Ghana. I have been supported with @nattybongo anytime is our turn to curate. This has been helpful since if one misses out the time for the account to recharge one would be in position to curate, so we never miss our curation which would let the account go unused. As we have been mentioned in our announcement per the orders from Steemit team concerning supporting members who participate with #club5050. We have began curating those who support the club5050.
---
Even though not only those who participate in the club5050 are supported with the account, we continuously encourage members to join and hoping to curate more club5050 supporters with Steemcurator04 Account. To comply with the modalities, we are observing members for some weeks to join club5050.
---
Voting CSI for the last 7 days
The voting CSI for the last 7 days is 12.8. No self voting was effected. 171 upvotes was effected on 88 Accounts for the last 7 days. The following is the display of the voting CSI from Steemworld.org

Voting Weight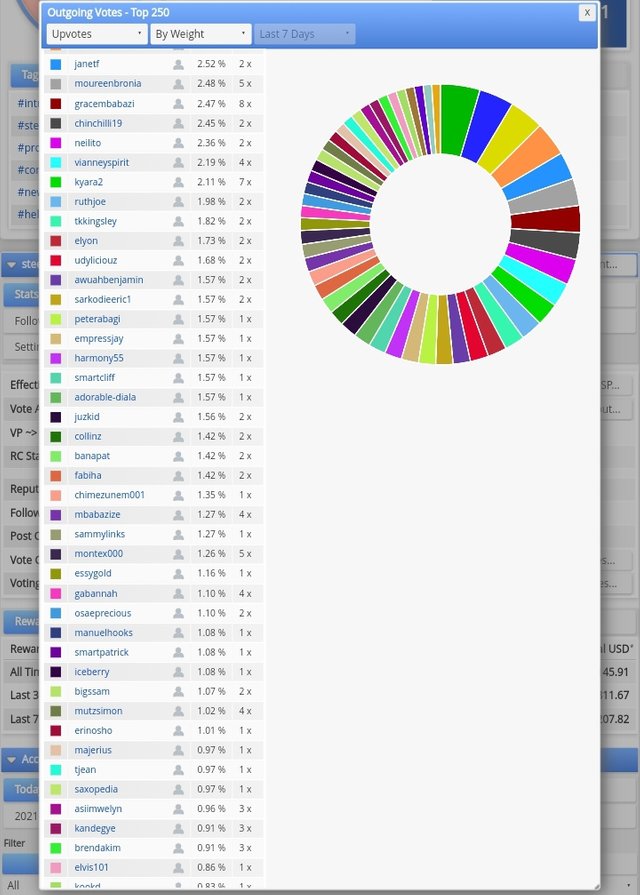 ---
Voting Account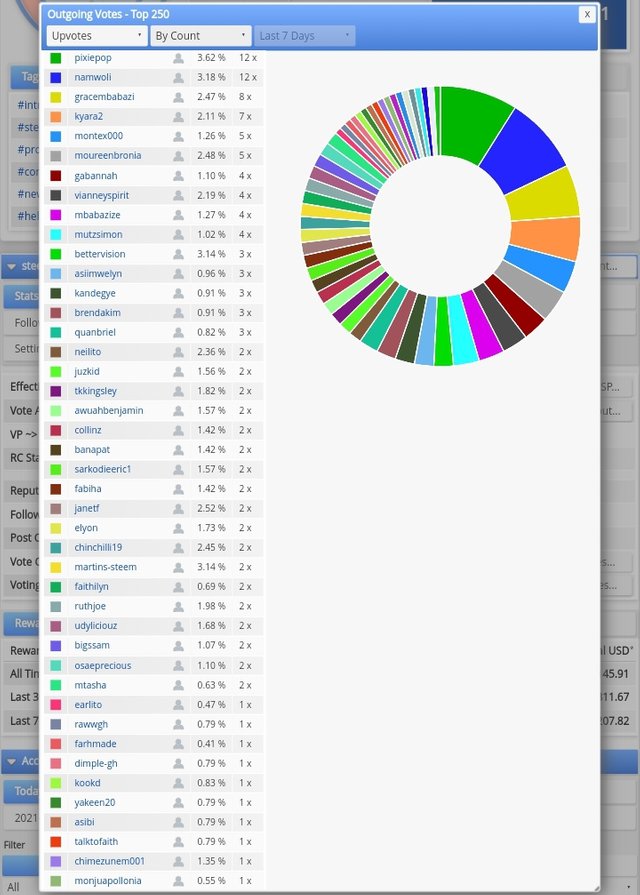 My Report as Country Representative for Ghana
---
Checking all club5050 Supporters
To see that members actually support club5050, Country Representatives when curating and commenting Steemians post use Steemworld.org to calculate the 1 month accounting period qualification of club5050 rewards. Comments are mostly left under the comment session to help members aware whether they qualify or not. Announcement posts have also been pinned at our Community to encourage members to participate club5050 initiative.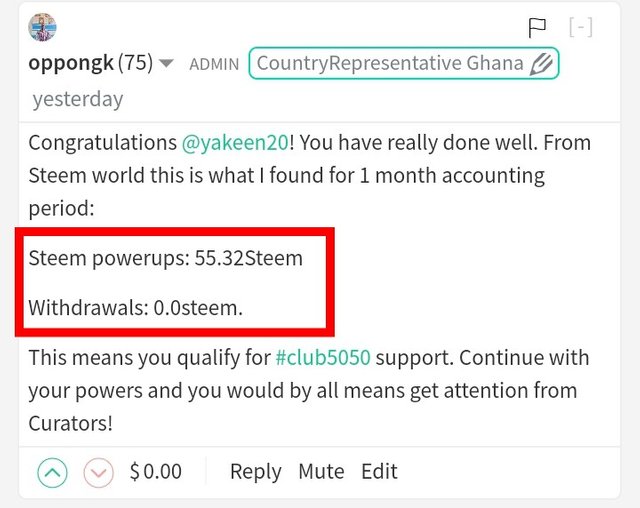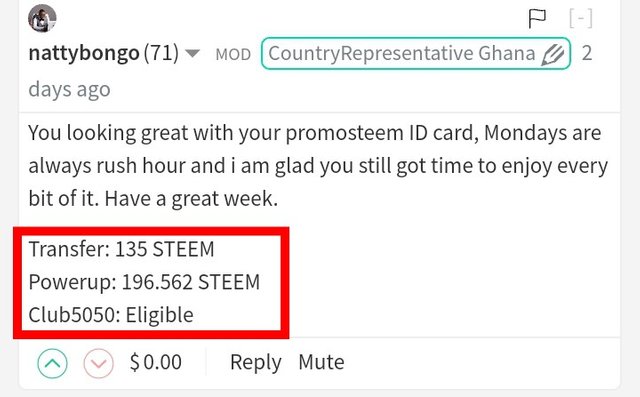 Some of the comments Reps left after calculation of from steemworld.org
---
Organising Steem Ghana Contest
---
Contests are booming in Steem Ghana Community. Lately all contests are channelled using Steem Ghana Account, this is to help grow our Community Account very quickly. We are doing this to also engage more members and make our Community very vibrant. At least one contest is organised every week and most of these contests are opened to all countries to get more participants to write. The following is the contest link of our latest contest:
https://steemit.com/hive-187593/@steem-ghana/steem-contest-tell-us-how-club5050-club75-and-club100-has-impacted-your-life

Telegram Meeting to promote Steem
Last Saturday were able to meet our members at Telegram to discuss how we can promote Steem, especially all members participating or supporting club5050 initiative. We encouraged members to try as much as possible to help members to get more reward.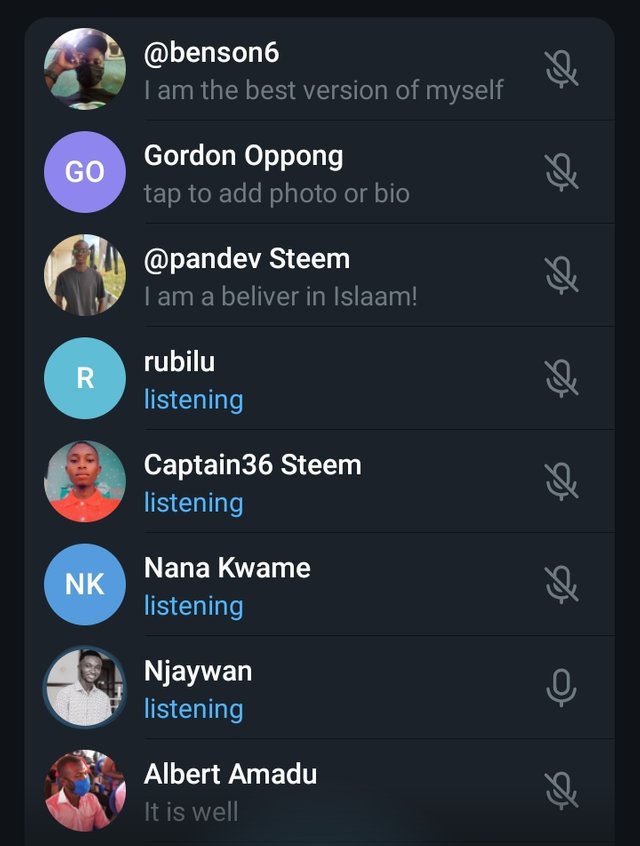 Top 3 Best Post of Club5050
We have been able to select top 3 Best Post of club5050. This is one of the best way we are motivating members to support club5050 initiative. We then encourage members to keep support the initiative and keep sharing good post.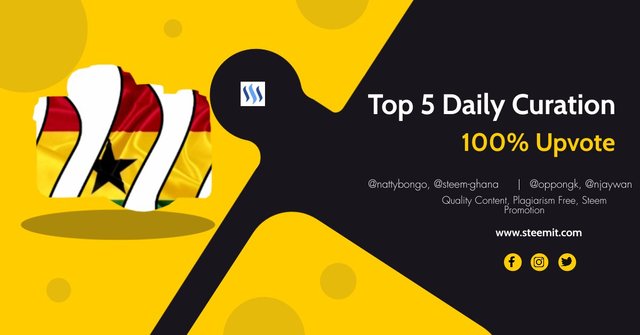 https://steemit.com/hive-187593/@steem-ghana/top-3-club5050-picks-of-the-day-verifying-from-22nd-october-to-22nd-november-with-steemworld-org
---
Summary of my weekly power ups
For the two weeks now, I have been able to support the club5050 initiative. This week, I have been able to power up to 400 Steem. My next target is to reach 20k that's Quadruple 🐬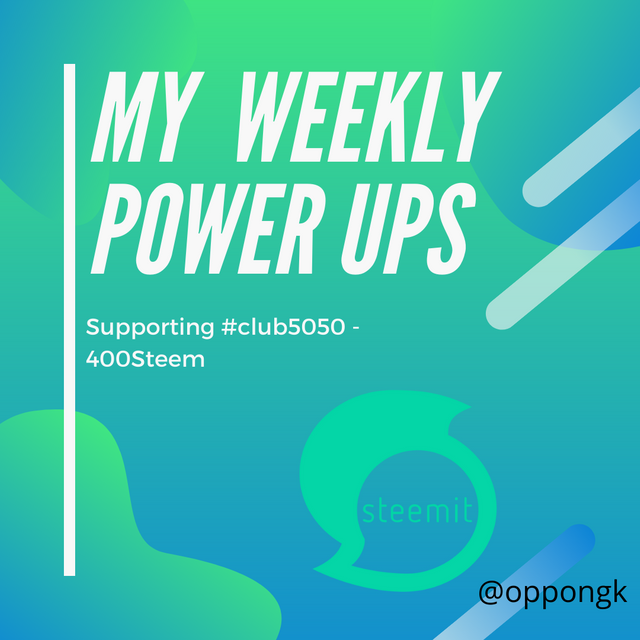 My Summary of Activities
Team work is my goal, so I have been working with
@njaywan
and
@nattybongo
who are my fellow Representative. We are planning to develop Steem Ghana Community and account to support members and other newbies to come.
---
We are hoping to engage members and to support members with great Curation. Thanks for your attention, Teams!