Greetings friends of the Steemit community!
This publication is to show my activity as a Cr of my country Venezuela.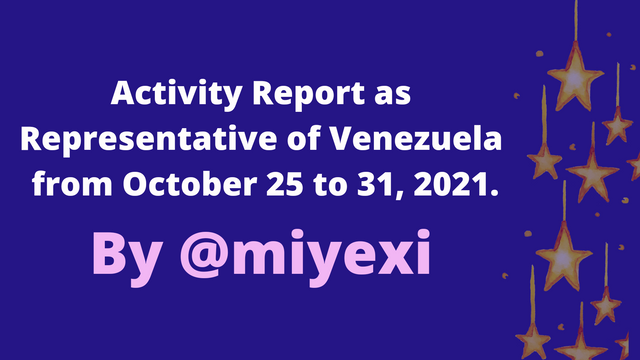 During the week I have kept my activity focused on the #club5050 making invitations and in some cases orientations to the proper use of the label for some of my fellow steemitans from my country.
I have also provided support with votes and comments to users who do a good job in the community. source
---
My actions as a community curator.
In the period from October 25 to 31, I made 347 positive votes to 259 authors from my country who published under the hashtag #venezuela.
Part of the votes cast with my personal account were to participate in the trail organized by the team of representatives of the country Venezuela, where daily 10 participating users of the top newspapers of the SteemVenezuela community were supported.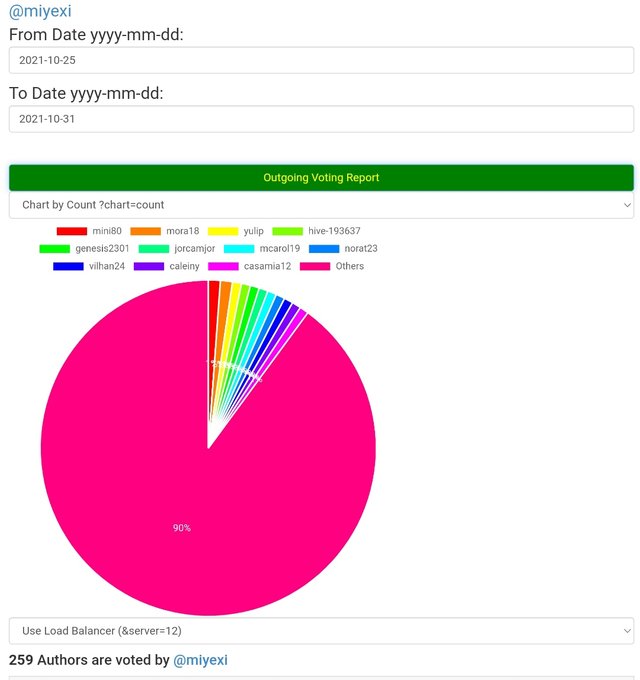 source
---
On November 25 and 30 I fulfilled my turn with the SteemVenezuela community account (@hive-193637) in each round I made 15 votes, for a total of 30 awarded users.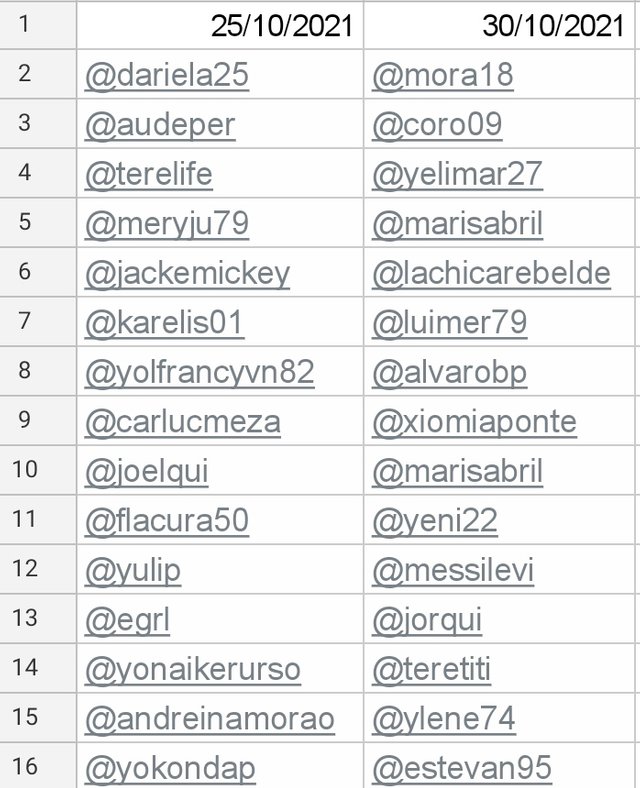 Link
---
On October 30, in fulfillment of my turn, I made a round of voting with @steemcurato05, in total I made 21 positive votes for the publications of the users who participate in #thediarygame and #betterlife all those selected according to the list for Latin America.
Contets.
On October 25 i published the "STEEMIT-PROMO #club5050 #sv-club5050" contest where the idea was to promote the label and its proper use.
This contest was published from the @hive-193637 account and supported by the cr the Venezuela team.
---
On October 30 I made the update publication of the SV- Weekend Photographic Challenge contest with a new topic.
Thank you for reading my report as the country representative Venezuela!

A new week to thank for the trust and support of the Steemit team @steemitblog!
Greetings and blessings.