Greetings friends of the Steemit community!
This report is to show my activity as a representative of Venezuela during the period from October 04 to 18.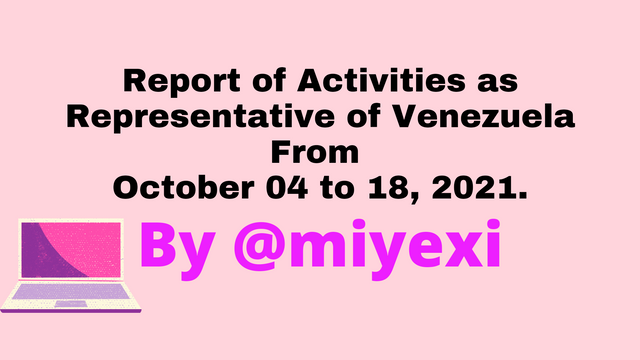 Image created on cannva.
My activity within the Steemit community during the last fifteen days has been very active, I have given my support to my fellow Venezuelan Steemians through votes and motivational comments for their good performance and in some cases I have made mentoring comments to those who need it.source
---
My actions as a community curator.
With my personal account I made 942 votes supporting 490 authors in their publications, primarily focused on the hashtag #venezuela.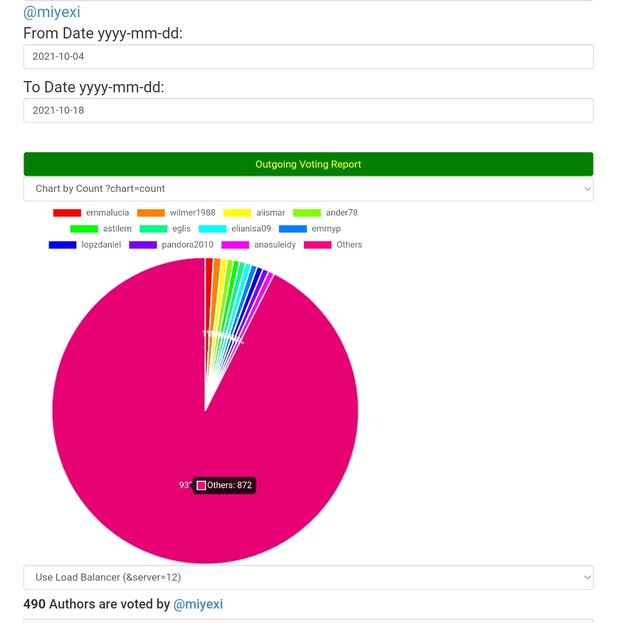 source
---
On October 06, 07, 14, 15 I took my turn voting with the community account of the SteemVenezuela community (@hive-193637)
In support of the publications made within the community, I had the opportunity to vote for 15 publications each of these days, in total 60 votes.
---
On October 9 and 16 I fulfilled my turn using @steemcurator05 the support accounts for the project created by @steemitblog, #thediarygame and #betterlife.
On October 9, I made 21 votes and on October 16, 20 votes, a total of 41 Latin American users who received the incentive for their perseverance.
Contets.
To maintain my activity within the community, post the following contests from the SteemVenezuela community account (@hive-193637)
---
I also made a contest from my personal account to promote the awareness initiative for the prevention of breast cancer, since it is a condition that affects many women in Venezuela.
Thank you for reading my report as the country representative Venezuela!

A new week to thank for the trust and support of the Steemit team @steemitblog!
Greetings and blessings.