Greetings friends of the Steemit community!
This report is to show my activity carried out in the Steemit community as a Cr of my country Venezuela during the period of November 15 to 21.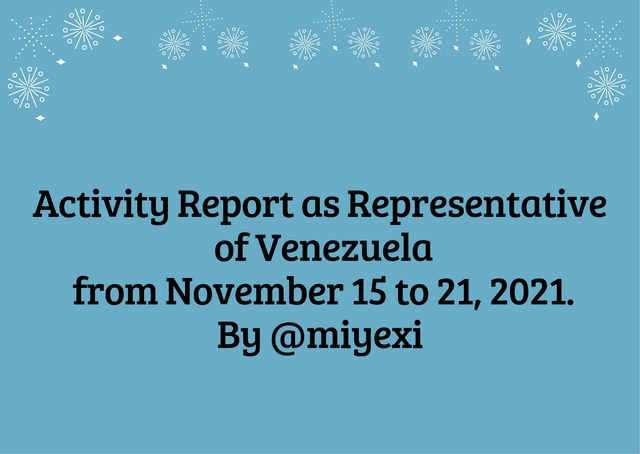 Image created on cannva.
My activity during the week was active and I continued to support my fellow Steemians with votes and comments, most of them participants of the #club5050 from my country Venezuela.
I am also attentive to some users who need guidance on #club5050 or any use on the platform.source
---
My actions as a community curator.
From the 15th to the 21st of November I made 353 positive votes to 253 authors from my country Venezuela and in this way I left my contribution to each of their publications.
Like in previous weeks, part of my votes are destined to support the trail organized by the Country Representatives for Venezuela.
---
On November 17 and 18 I fulfilled my turn as a community curator using the SteemVenezuela community account (@hive-193637), every day I made 15 votes in total 30 users were awarded.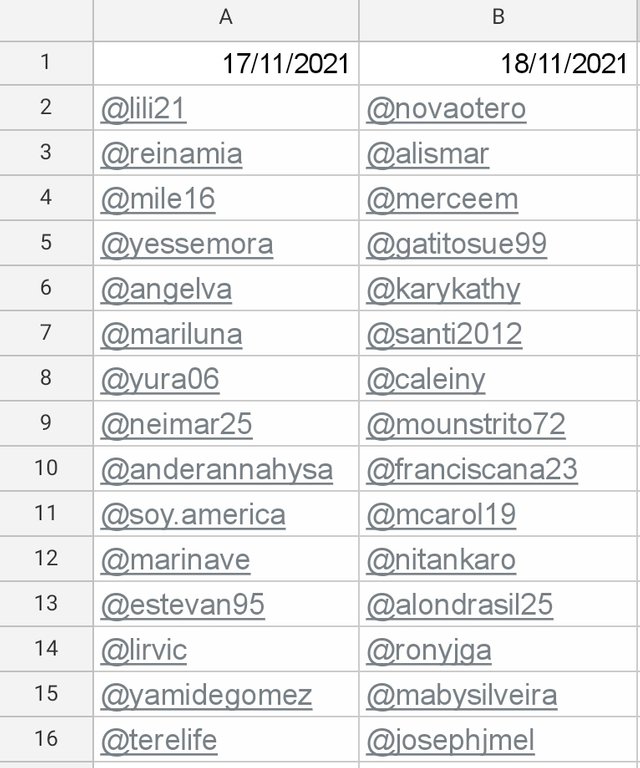 Link
---
On November 20 I did a round of votes with the account @steemcurator05 and in compliance with my turn I voted for 20 users who made their publications for the project created by @steemitblog #thediarygame and #betterlife.
All the awarded users were selected according to the list for Latin America and are active participants in the #club5050.
Contets.
On November 17 and after working with @tocho2 for the selection of the winners of the "Photographic Challenge Weekend S-V #5. - Topic: Books 📚" I published the results of the contest.
There were 33 entries for this photo challenge.
---
On the 19th I made the publication with the new theme for the contest, "S-V Weekend Photo Challenge #6. 🕵️📸 Theme: Antiques"
---
Thank you for reading my report as the country representative Venezuela!

A new week to thank for the trust and support of the Steemit team @steemitblog!
Greetings and blessings.