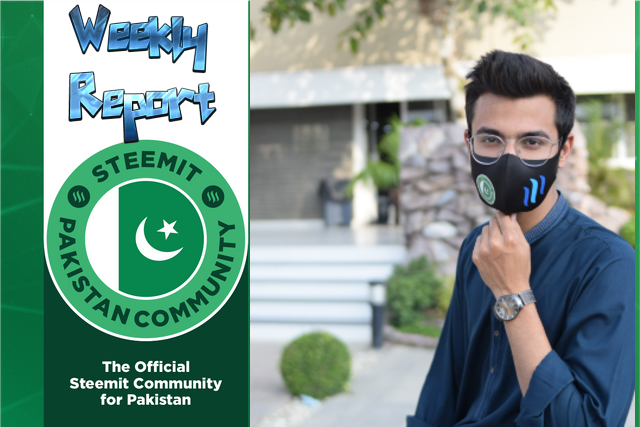 hello to all Steem POD Team Admin,Moderators,Greeters and Country Representatives , I hope you guys are doing great over steemit.
Note :
You might be seeing many things which I post in my every Report. its because the things are still in progress and we are working over it on weekly basis.
So i have included 3 New things in this report and concluded others downward.
Lets get started with my Report !
For the Promotion of Steemit as A Country Representative of Pakistan:
Links to Posts I have Used in my Report.
Posts from My Account:
Posts from Steemit-pak Account.
Below are the Things I have included in my report.
Upvote Reports
Club5050 User Reports
Steemit-Pak Powerups
Meeting Arrangements
Managing Finance side of Steemit Pakistan
Pitching Ideas with Team
Our Work as a Team of Steemit Pakistan
Strategies and Our Focus
Promotion of Steemit in Universities For Crypto Academy
Office Finalization
Beneficiary to Steemit-pak
Users Activity Monitoring (Revival of Dormant Users)
Charity Work @pak-charity
Steemit Pakistan Community Themes
Steemit-Pak Continuous Upvoting
Steemit Assets Ready For Sale
Meetings with Haidermehdi For Tier Upgradation
Curation and Upvote Statistics
Upvote Reports

As a Country Representative me and my team is continously trying our best to help out our community members.
There must be a question in your mind why i do support members inside community. Because we have set criteria through which we are going to help only verified users otherwise there are lots of People who are doing reward farming.
We have moderators and our community members are actively noticing any unethical/unusual activities so its easy for us to take care of that.
This week i have made a Upvote Report
---
Also, i have given steemit-pak access to my Team so incase I miss anyone to curate they can do upvotes.
Club5050 User Reports

As a new initiative i have been working over with the reports
Following are the reports :
Steemit-pak PowerUps

We are keen to boost up @steemit-pak so we have initialized Daily PowerUP,
i have been managing the daily Powerups and from now on i would be using #5050club Tag on that posts.
Below are the posts
Steemit-pak 200 Steem Powered Up (Day - 1)
Steemit-pak 300 Steem Powered Up (Day - 2)
Steemit-pak 300 Steem Powered Up (Day - 3)
Steemit-pak 300 Steem Powered Up (Day - 4)
Steemit-pak 300 Steem Powered Up (Day - 5)
This Week's
Steemit-pak 400 Steem Powered Up (Day - 6)
Steemit-pak 400 Steem Powered Up (Day - 7)
Steemit-pak 400 Steem Powered Up (Day - 8)
Steemit-pak 400 Steem Powered Up (Day - 9&10)
Steemit-pak 400 Steem Powered Up (Day - 11)
Steemit-pak 400 Steem Powered Up (Day - 12)
Meeting Arrangements

The meeting was successfull !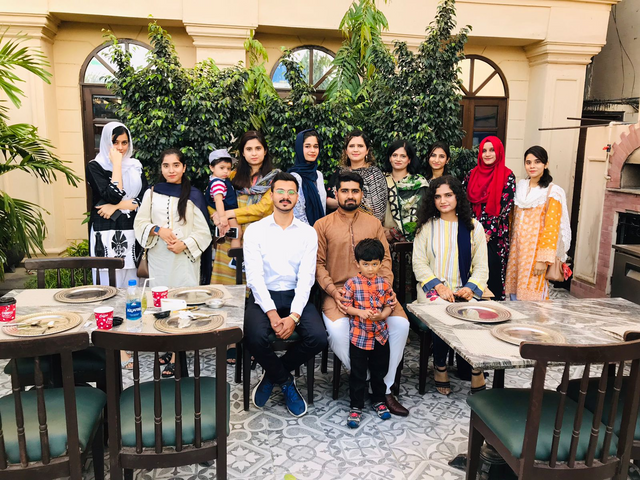 Managing Finance side of Steemit Pakistan

Financial management is very important in any case, So as a Team member i have been working over with Finance of @steemit-pak so that we can judge how much we can powerup and how much we are paying in terms of Contests and prize distributions
See Our wallet !

Pitching Ideas with Team

We are figuring out how we can enhance our existing System inside community, We are trying to find out how we can empower our Subscribers and active users so that they can enjoy all around with us.
We want our Active users to get most out of it
Our Work as a Team of Steemit Pakistan

Steemit Pakistan as can be seen is the main Community of all Pakistani's, Though as working over physical events i was quite busy but with the help of my Team members @event-horizon @vvarishayy @haidermehdi @salmanwains we are successful in Increasing the Active members of Steemit Pakistan
Statistics of Steemit Pakistan [Official Community of Pakistan]
| Title | Count |
| --- | --- |
| Subscribers | 3.0K |
| Active Users | 240+ |
| Community Account SP | 49K |
| Active Delegators | 50+ |
| Steem Distributions | 100+/week |
Strategies and Our Focus

Our Main focus is to ensure that our each and every hardworking community member should get rewarded either with the minimum Upvote.
Our Goal is maximize the effective Steem Power of Steemit-pak so that we can become a bit independent to support each and every active member.For the Increase in effective Steem Power together with my team we are doing uttermost efforts and meetings and the result is Open to All.
We have increase 7-8K Effective Steem Power in just 1 Week which shows the trust we have build with our community members.
Promotion of Steemit in Universities For Crypto Academy

We are now planning to promote steemit to Students as the Students are the future
Lets bring many Talented Students onboard so that we can also use them voluntarily on Crypto Academy.
Office Finalization

Still working over it.
Beneficiary to Steemit-pak

In order to boost our Community Curator Account we have enabled a rule of setting beneficiary. The Reasons are explained in my previous Post.
Main point is :
We have given our best to community Members now its their time to show patriotism towards our community.
---
Users Activity Monitoring

The bot is Ready, all we have to do is give list of usernames to it and it will tell us whether the user is active/inactive and last post day
Also I feel glad to announce that from 120 Active users we have reached 170+ in just 2-3 days due to tireless efforts of our Team.

We have successfully collaborated with different Charity organization in Pakistan so to help needy people. With the help of Donations we all can join hands to help the needy people.
Also, we are trying to make it active so you will surely see @pak-charity active from now on.
---
Steemit Pakistan Community Themes

For more activity/Engagement we have made themes with the help of our Team members we decided to make 3 days Theme Based Rewarding.
Monday Crypto
Tuesday Reviews
Wednesday Education
---
Steemit-Pak Continuous Upvoting

We are trying our level best to Upvote each and every active and verified member. We have seen different new users coming up from different communities. However we cannot force anyone to Work with us but those who are working with us they know how much we care for them.
Unfortunately due to less resources we cannot fulfill the desires of many people but those who are active are getting upvotes daily through @steemit-pak
---
Assets Ready For Sale

I have been working over making assets for the promotion of Steemit Some of them are as following
Steemit Masks.
Steemit Water Bottle.
Steemit Caps.
Meetings with Haidermehdi For Tier Upgradation

Steemit Pakistan is one of the most active communities of Steemit with active users 130+ even with low support we have achieved it to a great extent and continuously working over to enhance our progress. We are continuously working over to get Good Tier in Community Support Program.
Curation and Upvote Report Statistics:

| Title | Number |
| --- | --- |
| New User Joined this Week | 10 |
| Curated New Users | 10 |
| Guided Users | 4 |
| Curation through Steemcurator07 | 4 |

Subscribe STEEMIT PAKISTAN
Quick Delegation Links To earn delegation rewards
Your's,
Hassanabid,
Country Representative,
Pakistan.