Best regards, Steem POD Team.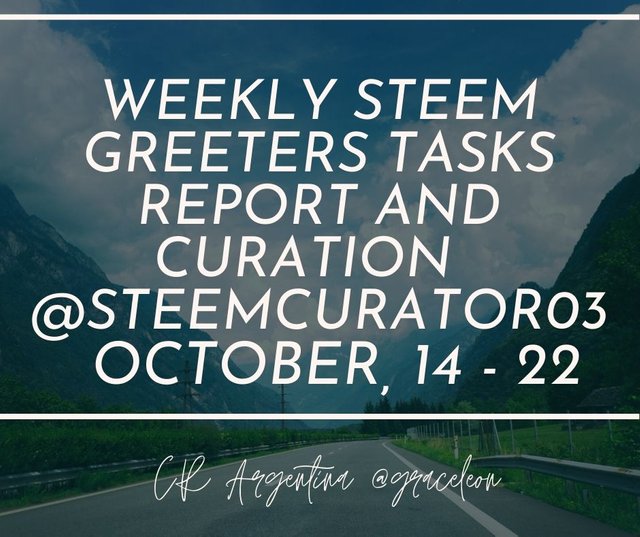 Through this report I would like to present my performance during the week from October 14 to October 22, 2021.
My activities are summarized in:
Greeters in the Newcomes community.
Corrections to users who present failures in the elaboration of their achievements.
Verification and validation of Newcomes achievements.
Votes and comments from my personal account to guide, stimulate and help whoever needs it.
Curation with the account @steemcurator03 of the validated and verified posts.
Support for users whose achievement posts have expired, rewarding some current post, replacing those that have expired without reward.
Manual selection of 9 post in steemit Nursery in the support program 500 SP Minowsupport for healing with booming account.
Invitation to participate in the @steemitblog crypto academy program. Encouraging users who culminate achievement 4 to be part of steemit's growth program. To know more information, I suggest you to read the following articles of your interest
I present the validated and verified users with their respective post and description of achievements that I had the opportunity to support between October 14 to October 22, 2021.
---
Verified:
TOTAL: 15 VERIFIED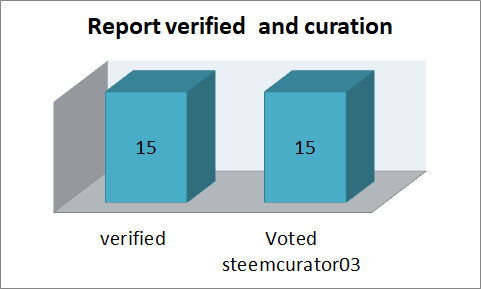 ---
Link
Link
Link
Link
Link
Link
Link
Link
Link
Link
Link
Link
Link
Link
Link
---
In summary I inform you that I was able to Verified and validate 15 users with their achievements and reward 15 users with the steemcurator03 account.
To all the mentioned users I had the opportunity to vote and comment with my personal account, wisely using the delegation obtained as Country Representative added to my steem power.
I appreciate all the trust, respect and opportunities that they have given me in the team and especially @cryptokannon for his precise and clear instructions so that we can continue to provide support to the entire community of newcomers to Steemit.
---
Thanking you for all the support and trust that you have given me within the platform;
I say goodbye to you with affection;
---
---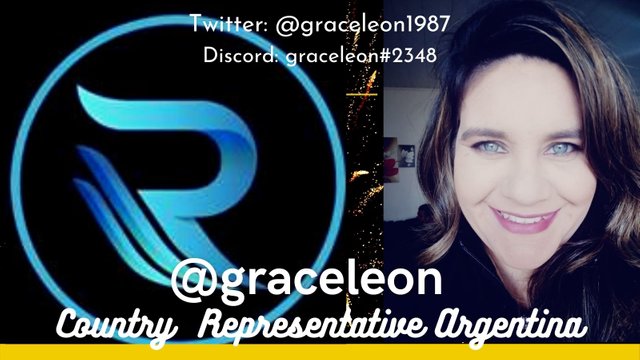 ghdailyreport