---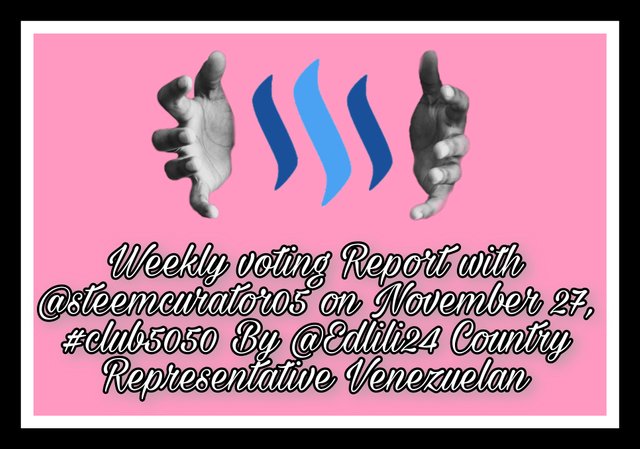 ---
I want to send a cordial greeting to the entire Steemit team who day by day strive to make the platform a better place, and even to those we do not know and who also work behind the scenes throughout the steem community, once again I share with all of you what was my work as a representative of the country in terms of the support that is given to the users of South America through the account @steemcurator05 which I had the privilege of using today in favor of the active publications of the I play the newspaper and as part of my activities and responsibilities as a representative of the country.
Regarding the selection of the publications of today November 27 in the morning and part of the afternoon, it has been verified that they have been participating in the #thediarygame and #betterlife, in addition to taking into account those users who have been active with the #club5050 initiative. A total of 245 accounts have been reviewed through the list that corresponded to users from South America, there were 65 active users on the platform. Of those active users, only 34 users are participating in the daily games, and 19 selected users are active with #club5050.
In summary: 245 visited users, 180 are inactive, 65 active users, of which 34 are participating in the #thediarygame and 19 are turning on their Steem Power through #club5050.

List of visited and curated posts:

This is my weekly contribution whit @steemcurator05 for the whole steemit community, made with a lot of love.
Grateful for belonging to this great team!
Sincerely
Servant Representative of
country of Venezuela @Edlili24
Thanks for the Love!
C.c @steemcurator01
---