A cordial greeting to the entire Steemit community!
---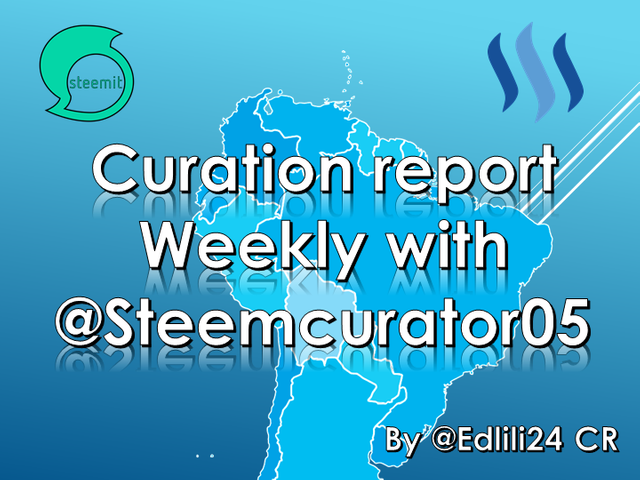 ---
This is my voting report with the account @steemcurator05.
Within my activities to develop the curation work is the visit of the users of the list that we update all the Country Representatives for Latin America, as well as the update of both inactive and active statuses in Steemit, in my round of curation I supported 21 users who participated within the tags #betterlife and #thediarygame.
Likewise new participants are integrated in order to support all users in Latin America, for this we visit the new users and add them in the list in case they are participating in the diary game we place the activity.

You will see below the list of users supported in my round:

It is important to Highlight that per day we are two curators and 42 users are cured, we do this in different shifts to recharge the voting power, in this opportunity for the day October 16 of the current year I visited 105 users of which 54 users are active and 51 inactive in steemit, 21 users are participating in the Diary Game and were cured as shown in the list above.

Next I will show the data of active, inactive and curated users with @steemcurartor05: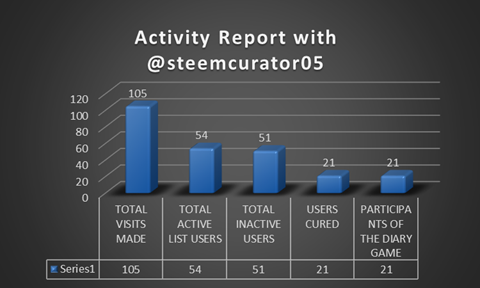 Summary of data of visited users.

This is my weekly contribution whit @steemcurator05 for the whole steemit community, made with a lot of love.
Grateful for belonging to this great team!
Sincerely
Servant Representative of
country of Venezuela @Edlili24
Thanks for the Love!
C.c @steemcurator01
---