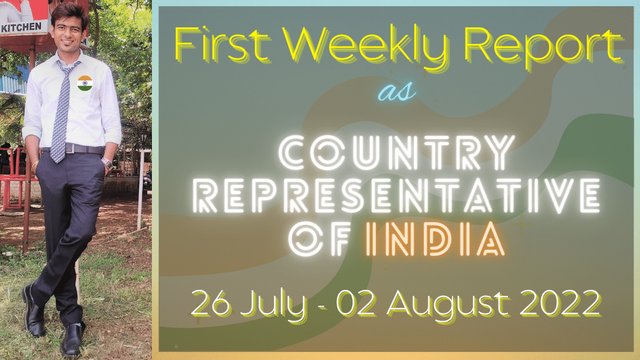 Source: Canva
---
Namaste Steem Family,
Until now, this has been a wonderful journey for me on the Steemit platform, and I am delighted that more opportunities are now available for me to represent India on this platform as a country representative.
It is with great pleasure and gratitude that I acknowledge the Steemit team for selecting me as one of the country representatives from India to represent the Steemit platform in my country.
The Steemit team is working hard in order to ensure that the platform continues to grow, and I pledge to contribute to the growth of the platform in my country as well.
As I was interested in assisting the members who are joining from India, I did not wait for a position to be offered to me in order to assist them. My work has been dedicated to helping Indians in a variety of ways since the beginning of this year.
Things became more serious when we opened an investment and guidance point to recruit new members and to show potential investors investment opportunities.
This report summarizes the work I have completed in the past week. In addition, I will be reporting the number of users who have joined Steemit under my guidance.
In this report, I will also discuss the challenges we face in growing our local Steemit community.
To begin with, I would like to tell you about the users I have recently brought to Steemit.
---
---
Alpesh Bhabhor is a student of agricultural engineering who became aware of Steemit through his friends @amitvegada and @divyeshvegada. I work with both of these individuals at the guidance center, where they help spread the word to local residents.
At the moment, Alpesh is in the final year of his degree program, and he will be joining the workforce in the near future.
The reason he is interested in Steemit is because he wants to start making a cryptocurrency portfolio. The first cryptocurrency in his portfolio would be Steem.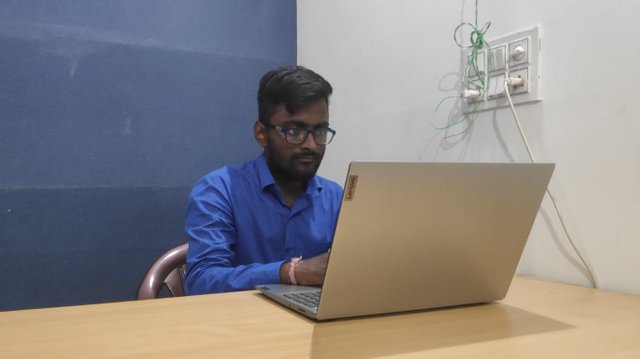 Source: Alpesh Bhabhor's Profile
| Attributes | Details |
| --- | --- |
| Joining Date | 27 July 2022 |
| Introduction Post | Post Link |
---
---
Jiten Magara and I started talking to each other a few months ago. In spite of living within walking distance of each other, we did not know each other well.
The story of this young man is inspiring and teaches us a valuable lesson. The user lost 2 BTC because he forgot the password to his wallet, so he is unable to access those 2 Bitcoins.
I knew immediately when I heard this story that he would understand the significance of Steem, which is currently being offered at a discounted rate.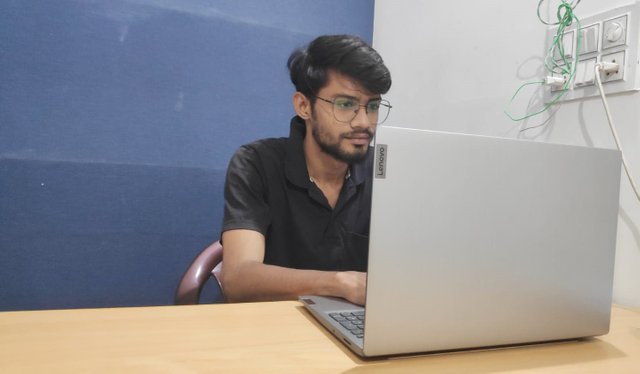 Source: Jiten Magara's Profile
| Attributes | Details |
| --- | --- |
| Joining Date | 28 July 2022 |
| Introduction Post | Post Link |
---
3. Vivek Vekaria - @vivek55
---
After completing his bachelor's degree in agricultural engineering last year, Vivek Vekaria has enrolled in the master's program with a specialization in agribusiness management.
He mentioned that he had learned about marketing agricultural businesses, as well as that he was capable of attracting people who may be interested in our platform.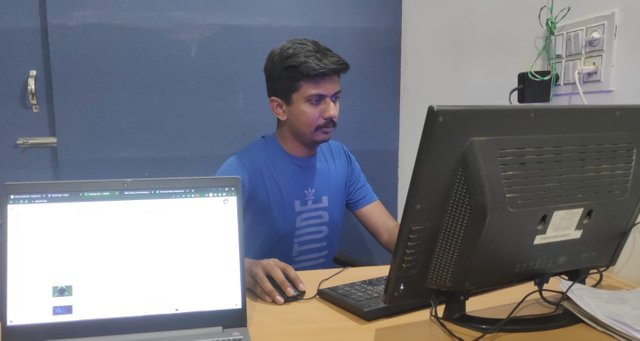 Source: Vivek Vekaria's Profile
| Attributes | Details |
| --- | --- |
| Joining Date | 28 July 2022 |
| Introduction Post | Post Link |
---
---
Bhautik Dudhat is a batchmate of @vivek55 and has recently graduated from university. Now he is working for a non-profit organization that specializes in agriculture and artificial intelligence. Artificial intelligence is used by the NGO to assist farmers with their crops and lands.
In my opinion, Bhautik has the potential to share with us such a wide range of information.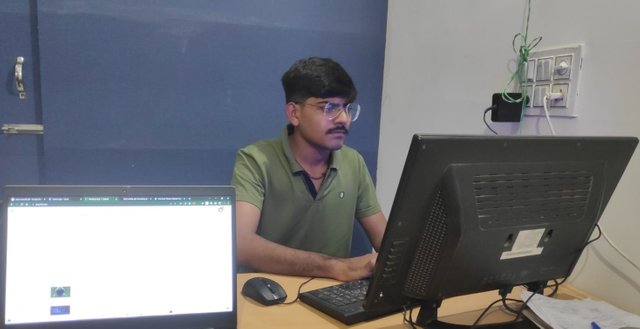 Source: Bhautik Dudhat's Profile
| Attributes | Details |
| --- | --- |
| Joining Date | 28 July 2022 |
| Introduction Post | Post Link |
---
5. Kuldeep Vaghela - @cooldeep
---
Kuldeep is an individual who is down-to-earth and friendly. He believes that everyone around him should have the opportunity to grow. Steem and cryptocurrencies, as well as blockchain in general, have captivated his attention from the very beginning and he intends to learn as much as he can about them.
His knowledge of blockchain has also enabled him to assist others in gaining a deeper understanding of the technology.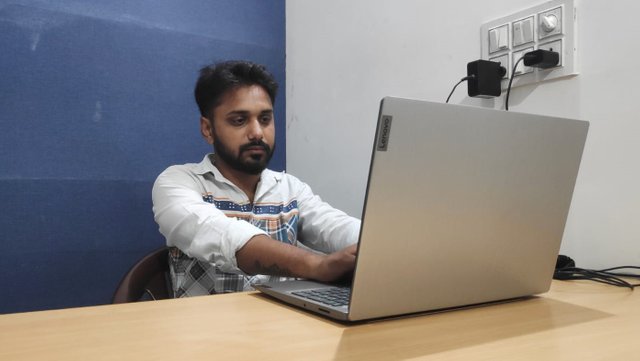 Source: Kuldeep Vaghela's Profile
| Attributes | Details |
| --- | --- |
| Joining Date | 01 August 2022 |
| Introduction Post | Post Link |
---
Our Current Problems & Solutions:
---
Machine Giving Troubles: We had three different computers earlier, two laptops and one desktop. We had a problem with one of the laptops not starting. It appears that the laptop is now dead. We have also discovered that the motherboard on our desktop computer is dead. As a result of two of our machines going down, we were left with only one laptop to run our guidance center.

The decision has been made to spend money from my own pocket in order to purchase a second hand laptop and a new motherboard for the desktop computer. Both of these machines will be made available to the users at the guidance center by tomorrow

Broadband Connection Problems: We have been experiencing problems with our internet service provider. We have not been able to use the internet properly for the past 15 days as it has gone on and off continuously. For a brief period of time (2-3 minutes), the internet would be available, but then it would stop working for an hour.

Currently, we are considering changing our internet provider.
---
Request I Want To Make
---
Considering @taskgarud is a platform that is dedicated to bringing more lifelong users and investors to the platform through our guidance and investment point, we would like to request Steemit team to allow us to put @taskgarud account as beneficiary in our reports and general posts.
The users who have joined have also been informed about this, and all of them have agreed to setting beneficiary to @taskgarud.
Using the funds we get from the beneficiary, we will be able to improve the learning and working conditions for our local users by purchasing necessary assets.
Our motive is to improve the learning and working environment that the center provides to our local community.
---
I have set
@taskgarud
as a beneficiary in this report.