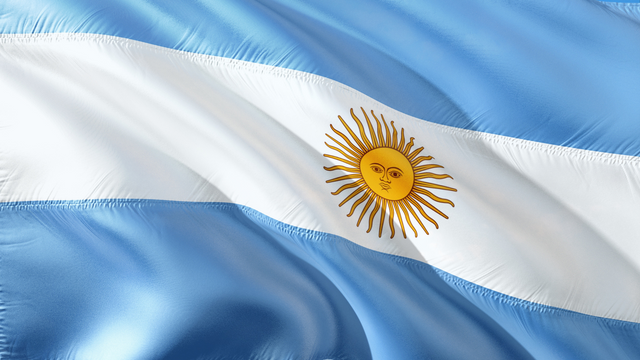 Imagen obtenida de Canva
---
---
Lista actualizada al 27 de Noviembre de 2021 de usuarios de Argentina
Hola a toda la comunidad de Steemit, aquí va el reporte de usuarios de Argntina!
Nuevamente, felices de anunciar que ya emos suerado los 100 usuarios de nuestro país!!
Argentinians users - Updated list, November 27, 2021
Once again, happy to announce that we have achieved more than 100 users from our country!!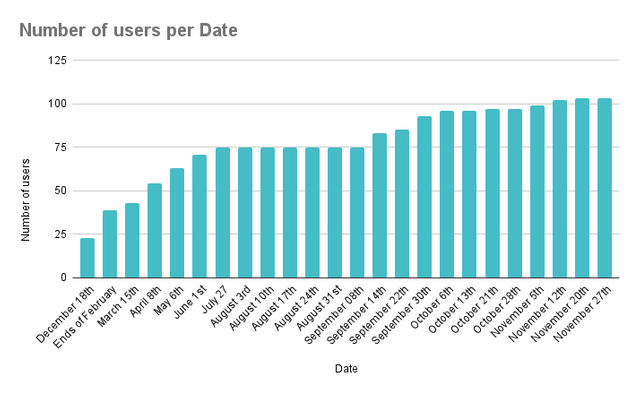 Elaborated on Google Sheets.
---
Previous report, made by @graceleon / Reporte anterior👉 Updated list for Argentinian users: November 20th 2021 - We are 103 argentinian users! - CR for Argentina @graceleon
---
---
Estados actualizados al 27 de Noviembre
Status updated on November 27
---
---
Por favor, si alguna persona de Venezuela que viva en Argentina, no desea estar en esta lista, hágamelo saber. La realicé teniendo en cuenta el país de residencia actual.
Please, if anyone from Venezuela who lives in Argentina doesn't want to be on this list, let me know. I did it taking into account the current country of residence.
---
Estado / status
---
The status of the users varies, but the percentages always remain in similar proportions. / El estado de los usuarios varía, pero los porcentajes siempre se mantiene en proporciones similares.
En este momento tenemos menos del 50% de usuarios activos. / Right now we have less than 50% active users.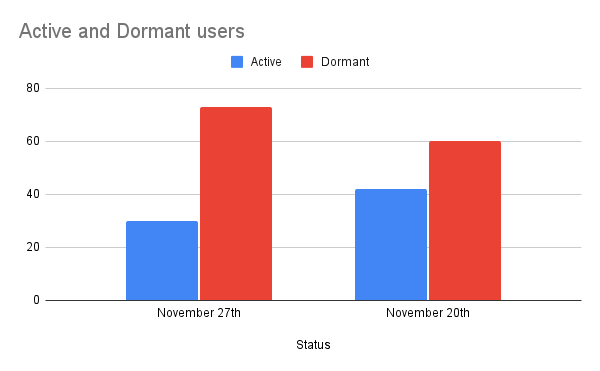 Elaborado en Google Sheets // Created on Google Sheets.
---
Un pedido para todos los usuarios etiquetados acá / A request for all users tagged here
---
Si conocen a alguien más de Argentina, etiquétennos en alguna publicación de esta persona; y si hay algún error en la lista, por favor no duden en informarnoslo.
If you know someone else from Argentina, tag us in a post by this person; and if there is any mistake in the list, please do not hesitate to report it to us.
---
Muchas gracias por leer! / Thanks for reading!
Have a beautiful day!
Belu