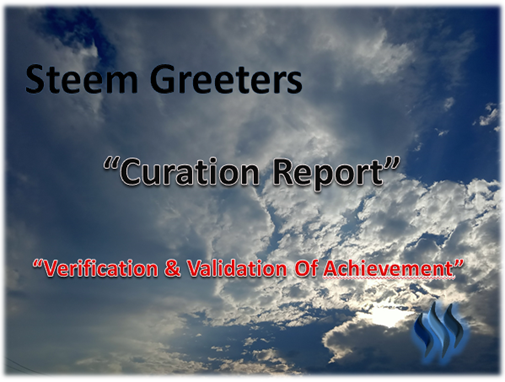 It is a pleasure to support in the curation for the newcomers program, in which every day a good number of users have been joining, therefore, I present the greatest willingness and the best commitment to carry out this beautiful task that has been entrusted to me by my friend @cryptokannon.
After a very positive week of curating for the month of October, I present my contribution to the Steemit Greeters team.
During this period, and fulfilling my turn according to the healing schedule, I have been able to support 13 users with the account Steemcurator03 on October 18th. View details
In addition, I present below the list of verified and valid users.
In addition to validation, I have been able to provide support, recommendations and verification of content authenticity, with the account @adeljose, .
During this period, I was able to visit 16 publications related to achievement approval:
Welcome (W): 10
Support for completion of achievements (S): 05
Plagiarism cases (P): 01
New User/Plagiarism Warning (W/P): 00
On the other hand, I encourage users to continue advancing in the achievements that the Newcomers Community has, to consolidate the basic knowledge that you must have for a better development within the Steemit platform.
Finally, I must thank the Steemit team as well as friends cryptokannon and steemcurator01 for giving me the opportunity to belong to this beautiful support project, which I fulfill with all possible commitment.
Hoping that you are satisfied with my work.
I bid you farewell.