Greetings fellow Steeminians.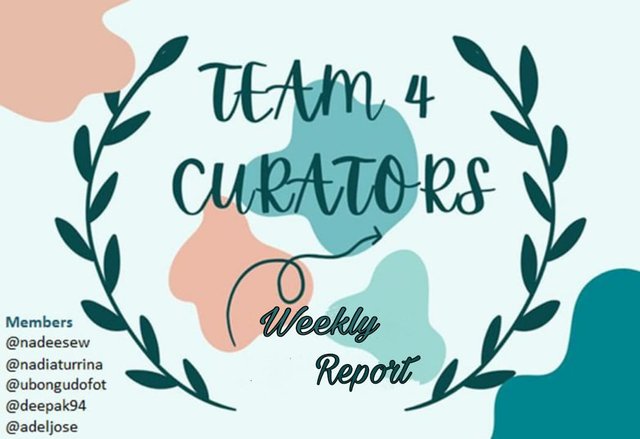 Image Created By @nadeesew
It has been a pleasure for team #4 to have completed another week of curation, where we were able to enjoy good content and appreciate the commitment of most users to grow their accounts and support the Steem currency by getting involved in the #burnsteem25 dynamic, this fourth week meant we were able to see better looking posts, which is a sign that users are improving in terms of content creation, management and organization.
All the publications that we have reviewed and supported, we have done so taking into account the suggested standards or rules, such as:
Be original, since plagiarism of content is not accepted.
Be integrated in one of the investment clubs, that is to say, that at least 50%, 75% or 100% of its rewards are activated.
The content must be exclusive to Steemit
Show good activity on the platform
It is our responsibility to give details of what has been this week of healing by the team, which reflects the effort made to reach more publications of good quality, randomly visiting the different publications that have been shared in this period.
Without further ado, here is a summary presented by "categories" of what was the third week of Team #4 curation

During the period from 09/23/2022 to 09/29/2022 we were able to support 174 publications and 10 good quality comments, for this, we had the dedication to visit the different tags and communities in order to cover a greater diversity of content and / or users, below is a summary table of content and comments supported per day.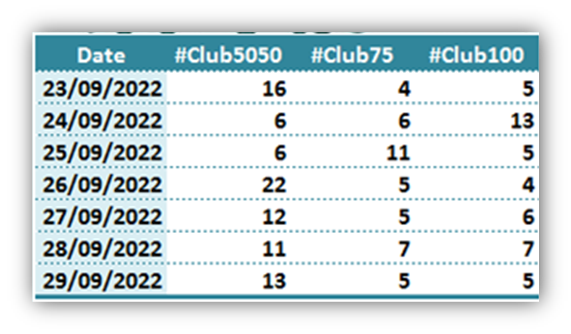 N° of Publications Supported: 174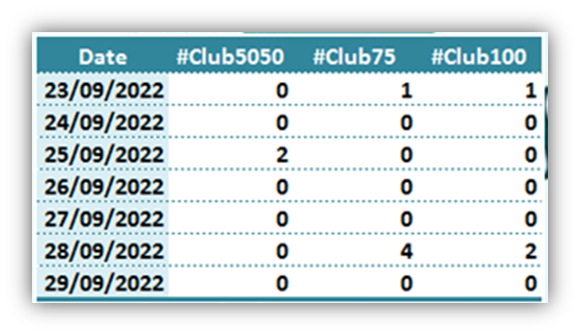 N° of Comments Supported: 10
---
Below is the summary of support by content type, with #thediarygame remaining the most used hashtag, followed by #challenge #lifestyle and #challenge.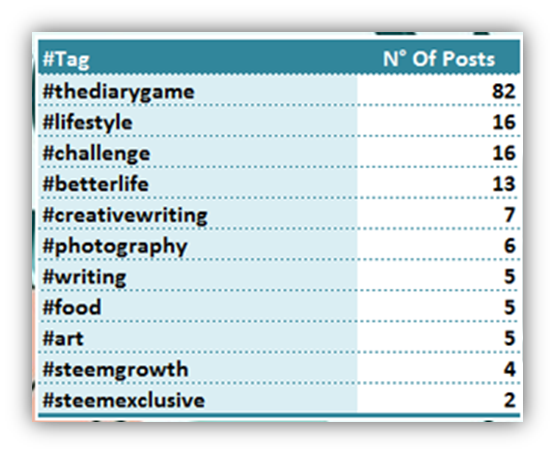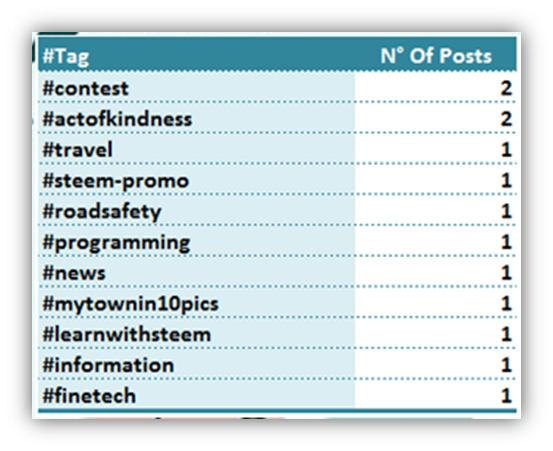 ---
We continue to share the summary of important information, showing now the number of users by "nationality" that were supported by the team during this period.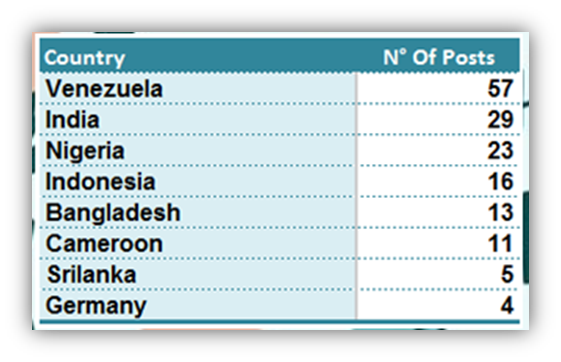 ---
To finish with the curation summary, we present the different communities that were visited and supported thanks to the willingness we had to randomly search for good quality content, in total there were 31 communities that received the support of team #4, among them, 1 category that is not represented as an established community was supported.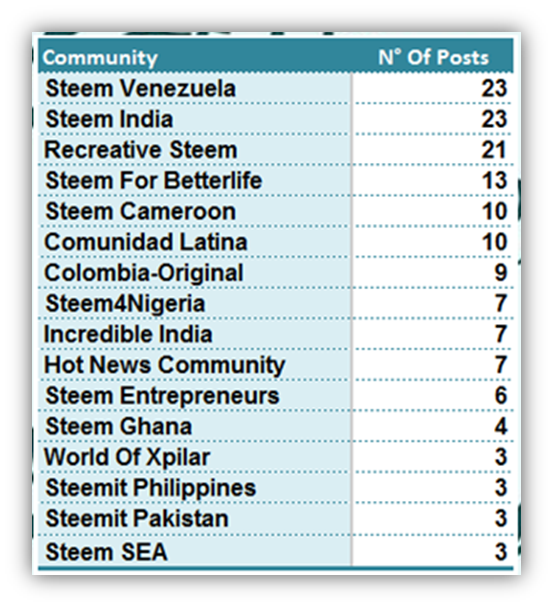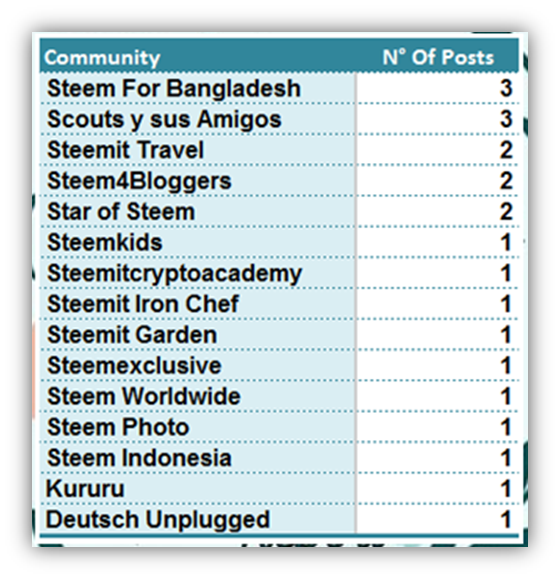 ---

As requested by the Steemit team, we present the 5 publications of the week, which were considered for the quality of their content and presentation.
Top 5 Selected Publications Of The Week
Selection N° 1:
Selected by:
@nadiaturrina
Opinion: It is a publication with interesting content where She shares posts of happy family diary games. She told the story while celebrating the 84th birthday of Mrs. Toca, her children's great-grandmother. In each photo, She puts up a suitable picture accompanied by a description. Plagiarism-free posts. She's also on #club5050, and his post support is #burnsteem25..
Selection N° 2:
Selected by:
@deepak94
Opinion: The author follows club100 and shared a diary about how they expand their entire day. The author shared a few photos of everyone shopping at the mall and then enjoying a delicious meal with her husband, as well as a nice presentation of her publication.
Selection N° 3:
Selected by:
@ubongudofot
Opinion: The User was so Natural in narrating how he spent his day. He wasn't actually looking for what to say in other to complete his write up. One thing that interest me in this content is the heading format used by this user. Unfortunately, many users don't know how to write a proper haeding for a diary game or any other content, some rather made thier unnecessarily long, but this user made his to be very brief. I will call this a short gun. Hopefully, this will help others to imitate..
Selection N° 4:
Selected by:
@nadeesew
Opinion: The user follows #club100 and has explained his day in detail. All images presented in the post are original and the content is free of plagiarism. He has not used any bot votes for the posts. Overall it has been a good quality presentation, so it deserves to be considered a good post of the day.
Selection N° 5:
Selected by:
@adeljose
Opinion: a publication where you can see the user's enthusiasm for having reached the 5K of Steem Power, celebrating with his family a nice walk and tasting a dolphin-shaped cookie. Quality can be seen in the presentation of the content where the organization of a good text is mixed with good photographs.

This concludes the fourth curation report of team #4 for the September period. We reiterate our thanks to the Steemit team for giving us the opportunity to support good content.
We are at your disposal for any questions or comments.
To learn more about our management, please click here