Weekly Curation Report
---
Week: 30/10/2021-5/11/2021
Country: Bangladesh
Curation Date: 10/11/2021
Published Date: 11/11/2021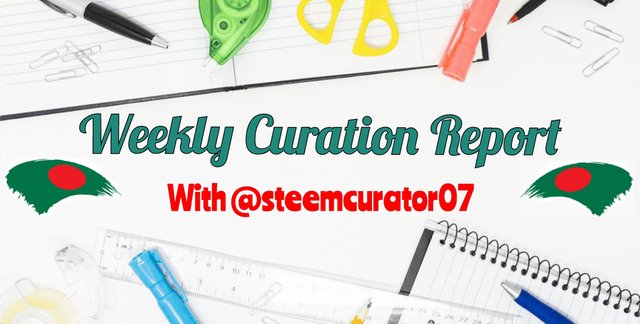 Made with PresentationGo
---
Greetings. Last week, I had @steemcurator07 for less than 12 hours. I tried to curate as much quality contents (The Diary Game, My Town in 10 Pictures, Story, Review etc.) as I can. I prioritized #club5050 members while curating with @steemcurator07.
---
Here is the list of posts that I curated with @steemcurator07.
Curation List
---
---
Summary of This Report
---
---
---
About Club5050
---
Though I have joined club5050 two weeks ago, I've been disqualified by the new rules of club5050. I'm going to join club5050 again next week by fulfilling all the requirments.
---
Thank You