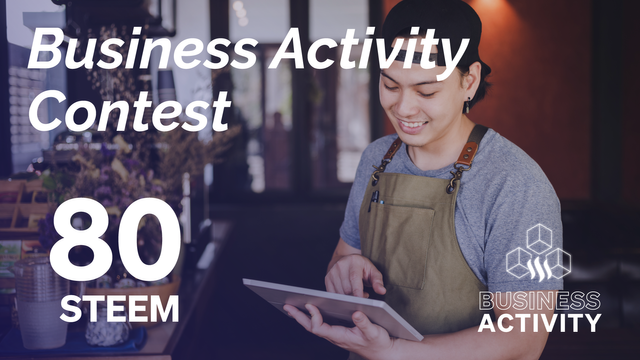 In our first community contest we have had two entries and 7 new businesses. So both participants are winners and will take a good part in STEEM I hope they can use it to boost their Steem Power.
New business
All the businesses below are authentic and have been verified, we have contacted and spoken with the owners to verify the information.
Prizes
The accumulated Steem of the other places will be divided equally, 16 Steem for each one.

---
20% of the rewards of this publication go to @businessactivity
---
Do you want to join Steem Business Activity?
Please read the Introduction of our community:
Welcome to Steem Business Activity | General Rules

Join the Business Activity community
We are now on Discord!
Business Activity Team
@oscarcc89 - Founder 🔹


@cindycam - Editorial Staff 🔹


@gensequini - Team SBA 🔹


@rjlv190 - Team SBA 🔹
---
Would you like to support our community with Steem Power Delegation?
Founder @oscarcc89 - About me - Discord: oscarcc89#4887