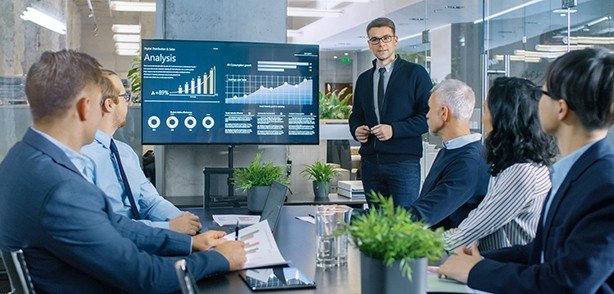 Image source
Starting a small business is difficult, and getting the funds to support it is possibly the most difficult aspect of it. You can find it difficult to get investors, whether they are Angel investors or banks. However, if you follow a few simple procedures, you'll be able to find the right investor for your small company concept.
Make sure you receive a good deal if you want to get money for your small company concept. You're much than likely to be provided deals that are best for investors. However, you must assess if the advantages exceed the disadvantages. Here are a few things you can do to ensure that you're creating the correct impressions and receiving money.
---
Business plan and pitch
---
You'll need a well-written, well-organized, and short business plan that covers all of the major aspects of your company. To have a solid picture of what and how your firm will work, your business plan should include the following: competition, goals, USP (unique selling proposition), sales forecast, and budget All of this vital information must be supported by reliable research. A well-crafted and written business plan can demonstrate to potential investors that you are interested in learning about how to establish and operate a firm. If you've never written a business plan before, don't be afraid to seek expert assistance. Because a business plan is such an important document for any company, hiring a business consultant to assist you in writing one is a wise investment.
A pitch, which might be a brief spoken version of your company plan, is also required. If you're new to the small company world and haven't given a pitch before, now is the time to start. When it comes to presenting your business pitch, practice it prior to ensure that you appear articulate, informed, and well prepared.
---
Networking
---
One of the most crucial strategies to acquire investors and just get the word out about your company is to network. It will help you to pitch your company concept in a less scary and intimidating environment. It can be nerve-wracking to present a pitch in front of a few potential investors in a room. When pitching at a networking event, on the other hand, you may be a little more casual. You'll be able to deliver your pitch in a more natural and spontaneous manner if you network. You will be able to establish a relationship with the potential investor as a result of this.
Begin by networking within your local investment community to get started. This will be the first step in discussing your company and sharing your thoughts. You'll need to network frequently and attend pertinent events. Take any chances that might lead to you finding the ideal investor for your company. You may also use social media to network, particularly LinkedIn. It will assist you in connecting with key industry professionals as well as getting to know possible investors. Investors may approach you if you establish a solid profile.
---
Give and take
---
You must pitch your concept to potential investors, and the most effective method to do so is to show them how investing in your firm would benefit them. When it comes to getting finance for your firm, you'll have a lot of competition, so you'll need to make the offer valuable for the investor. Also, be specific about what you want and need from the investor, as well as what you'll provide them in return. Find a decent balance and see what type of 'best for both' proposition you can make.
Mention it if you're putting your own money into the business from your savings. It will demonstrate to the investor that you are willing to put your money behind your business concept and goal. Most investors will be more inclined to invest with you if they perceive that you will invest in the concept.
You'll also need to discover the suitable investor for you and your company. It's worth considering what you want from an investor besides money to start your company. Especially if you are fresh to the sector, the investor may act as a mentor. An investor could be able to assist you become linked by introducing you to their networks, which might lead to further chances. You'll need to think about the type of business connection you desire with your investor and choose wisely.
These are just a few of the ways you may prepare and equip yourself to apply for financing. You'll also need to make sure you get the suitable investor for your company. Make time to work on your business strategy and pitch, ensuring that it is well-supported by market research.