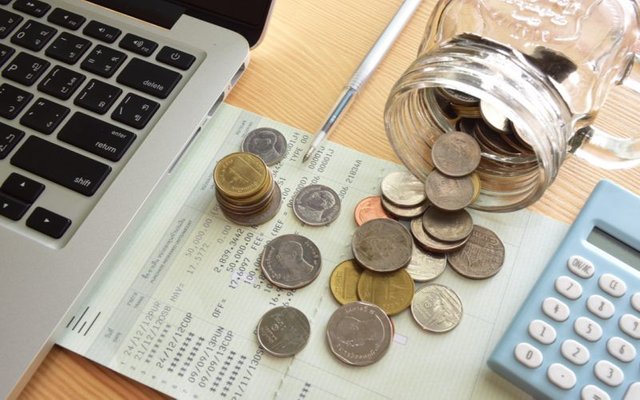 image source
Rather than earning a cent, it is preferable to save a penny. Saving money is like sowing seeds for future happiness in today's tight economy. It may not be as enjoyable today, but it will be well worth it when you reap the benefits of your savings.
The vast majority of people wish to save money in order to build wealth and make plans for the future. We all have things we'd want to obtain, ambitions we'd like to achieve, and locations we'd like to visit. However, if you don't have enough money to support your dreams, it might feel impossible, which is why saving is so vital, especially for income earners.
Having a decent savings strategy and merely getting started are the most difficult aspects of saving money from your paycheck. I'm going to provide you five ideas for saving money from your salary.
---
1. Major Expenses Should Be Reduced
---
Even if some of our routine bills look modest on their own, their cumulative effect may be immense, putting tremendous strain on our resources. The most efficient strategy to limit your salary is to reduce your costs.
Finding ways to save money on things like food, transportation, internet subscriptions, weekend parties, and flexing may take some effort, but the end result will be less stress in your life.
---
2. Create a month-to-month budget.
---
A personal or household budget is an itemized list of predicted income and costs that assists you in planning how you will spend or save your money as well as tracking your actual spending habits. Budgets will not shield you from disasters, but they will assist you in avoiding them.
Plan your monthly costs and set aside money for each one when you get your monthly paycheck. It's critical to be able to keep to your budget and your aim. If you do it this way, you'll develop financial discipline and the habit of saving even if you're on a limited budget.
---
3. Set financial goals for yourself.
---
Setting short-, medium-, and long-term financial objectives is a crucial step toward financial security. Setting financial objectives motivates you to work toward them.
Specific, quantifiable, achievable, reasonable, and time-bound goals should be set (SMART). These objectives might be as simple as taking a trip to Dubai, purchasing a new automobile, or relocating to a larger apartment. Setting these objectives might assist you in reducing wasteful expenditure that prevents you from attaining them.
---
4. Use Your Money Wisely:
---
You must do more than earn and save money to have a chance at getting affluent. Even if saving money is beneficial to your finances, you will need to invest what you have saved at some point.
Nowadays, there are various safe ways to invest in Nigeria. You might invest in stocks, mutual funds, treasury bills, create a side business, or go entirely digital by opening an account with online investing platforms for automated savings and returns.
---
5. Always keep track of your expenses.
---
Keep a record of everything you buy. You may keep track of your finances using an excel file, which you can update whenever you get or spend money. You may also keep track of your costs with online money management tools.
To succeed with money, regardless of the strategy, you must make tracking your costs a habit. You'll constantly wonder where your money went if you don't keep track of it. Nonetheless, if you arm yourself with the correct tools, you may achieve financial success despite your best intentions.
---
Conclusion
---
It is difficult to deny that conserving money takes work and sacrifice. You must work hard and improve your saving method if you truly want to be financially independent.