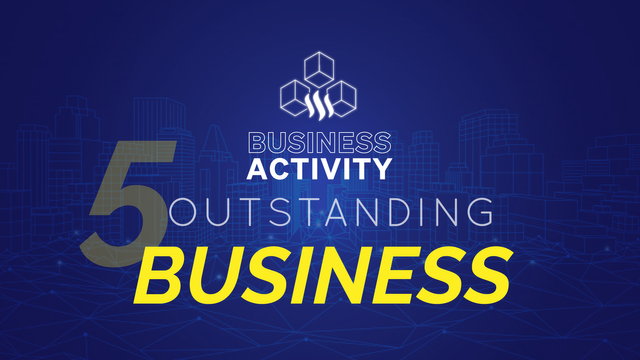 The following businesses comply with all the guidelines of our community, both for informational content about their business and the format of the post.
5 Outstanding Business
Thanks for the good work!
c.c @steemcurator01
---
Do you want to join Steem Business Activity?
Please read the Introduction of our community:
Welcome to Steem Business Activity | General Rules

Join the Business Activity community
We are now on Discord!
Business Activity Team
@oscarcc89 - Founder 🔹


@cindycam - Editorial Staff 🔹


@gensequini - Team SBA 🔹


@rjlv190 - Team SBA 🔹


@riska-amanda - Team SBA 🔹
---
Would you like to support our community with Steem Power Delegation?
Founder @oscarcc89 - About me - Discord: oscarcc89#4887