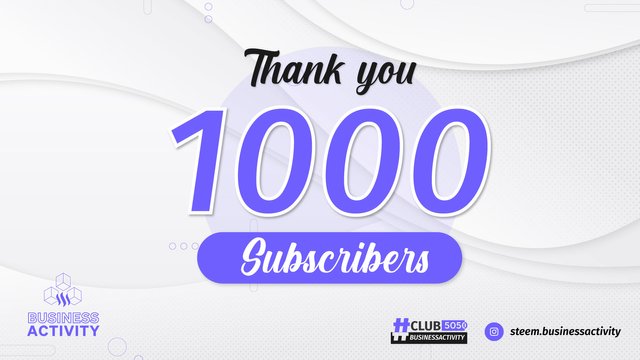 Business Activity celebrates today having reached 1000 subscribers and this is thanks to the work team and each member who trusts in the community.
Our goal goes beyond this figure, however it is what motivates us to continue towards a greater effort and to materialize each new idea so that the steemians decide to find a means in which their businesses gain a position and possibility of increasing in number of clients, prosperity, profits, stability, is to see the future in Steem Blockchain.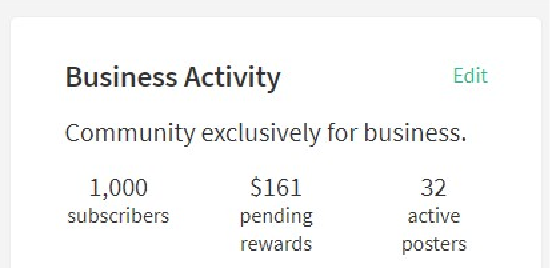 The project was born and remains with innumerable desire to continue demonstrating how much it is possible to stay in the ecosystem and not only that, attracting potential investors who are steemians and new users who are about to enter what today may seem unknown, but that will change the vision of any business, making it remain enduring and with a shift towards profits, investments destined to be part of cryptocurrencies empowered at a level of positioning that will change in history.
Keep up the good work, Steem on!
---
---
Do you want to join Steem Business Activity?
Please read the Introduction of our community:
Welcome to Steem Business Activity | General Rules

Join the Business Activity community
We are now on Discord!
Business Activity Team
@oscarcc89 - Founder 🔹


@cindycam - Editorial Staff 🔹


@gensequini - Team SBA 🔹


@rjlv190 - Team SBA 🔹


@riska-amanda - Team SBA 🔹


@litzney - Team SBA 🔹


@zulkarnain - Team SBA 🔹

Would you like to support our community with Steem Power Delegation?