FROM: BANGLADESH
DATE: 10-08-2022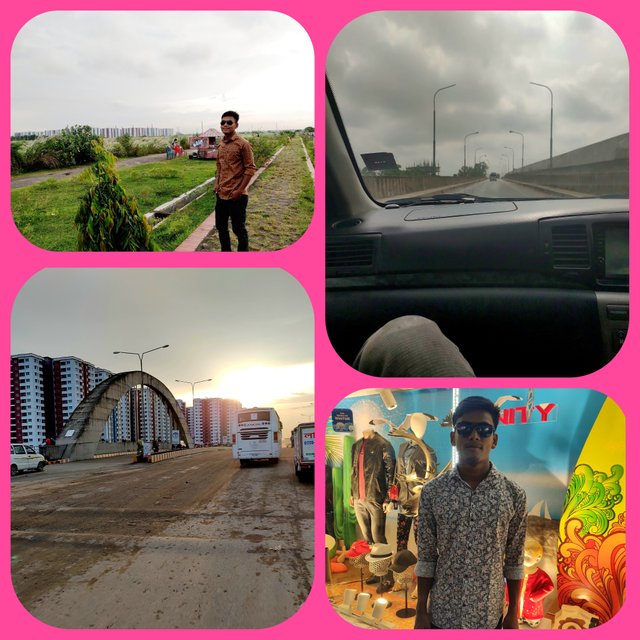 ---
Hello Everyone,,
Heartfelt greetings and congratulations to all community members and community administration team on yet another new travel blog today. Today I am going to present to you with my friends travel blog of Narsingdi a little Dhaka Bashundhara Shopping Complex. Hope you enjoy today's blog. Let's start today's blog,,
---
---
---
We along with some of our campus friends reserved a private car, after which we left for our destination. Bashundhara shopping complex is only 49 km from Narsingdi. But this road is heavily congested so local vehicles have to suffer a lot. And that's why we few friends decided together, we will reserve a private car and then leave. And that's why we left by private car.We left at around eight in the morning to reach our destination. In the middle of going we change our destination. First we go to a place called Diabari, the beauty of which I have tried to show you. And this place is quite fascinating to me. And that's why when I go to Dhaka city, I try to go to this place. Diabari place is a very popular place in Dhaka, this place is very crowded in the afternoon.
---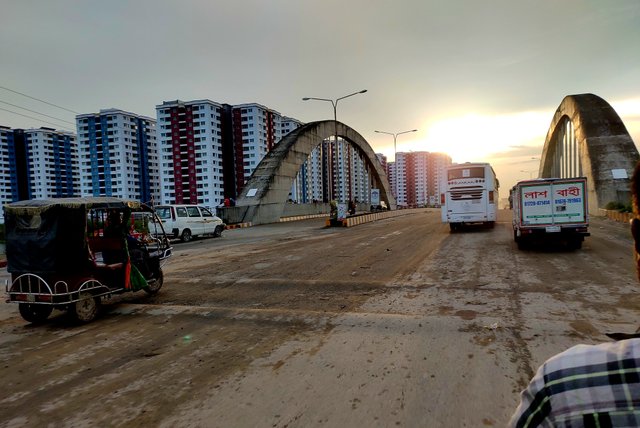 ---
---
Then we stayed there till almost afternoon and we enjoyed the beauty of the place. Tore our main destination back. By the time we reached Bashundhara shopping complex, it was almost 4 pm. Then we friends went to Bashundhara shopping complex and completed our shopping by visiting various shops. I went to Bashundhara shopping complex for the first time in my life, and I was really surprised to see their Bashundhara i.e. shopping complex building so beautifully decorated a shopping mall which is really amazing. And that's why Bashundhara Shopping Complex is known as a very popular shopping complex in Bangladesh.
---
---
---
We can say all in one means here you will get all kinds of facilities and get all your daily necessities. And the service of each shop and their use will impress you. And also you get 100% guarantee on every product which you won't get anywhere else. That's why people trust Bashundhara Shopping Complex.
---
Then I took pictures with my dear friend Karim on the fifth floor of Bashundhara shopping complex. Also took several pictures with stickers of some shopping mall shops which I present to you. Ilyas Khandkar, a dear elder brother of mine, helped to provide these few pictures. I am thankful to my elder brother for giving me some beautiful pictures. Then we left Bashundhara shopping complex at exactly 7:30 pm and from there we went back to Narsingdi by our reserved private car. This was today's travel blog.
---
---
Thank You!
---