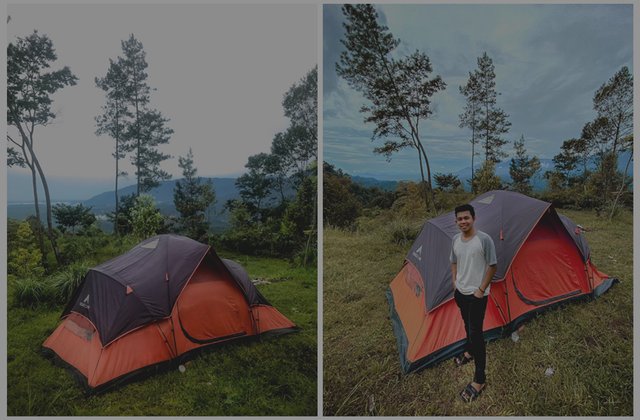 Good afternoon travel friends, how are you today. I hope we are all well and always blessed at all times. Circumstances do sometimes change and even turn around so fast. Nothing can stop the situation except through it with a smile, even though sometimes sadness comes at the wrong time for us, but basically God has arranged all of it at the right time.
Forget the sadness, continue to be happy with me in this post. This time I will take you for a walk and eat at Mount Salak. Keep reading this article and you will know How I pass through every dish of nature in the form of plants, grass and so on. You need to know, Mount Salak is one of the tourist attractions in North Aceh. And of course, on Saturdays and Sundays this place is always filled with tourists to enjoy the cool nature accompanied by a cup of coffee typical of the place.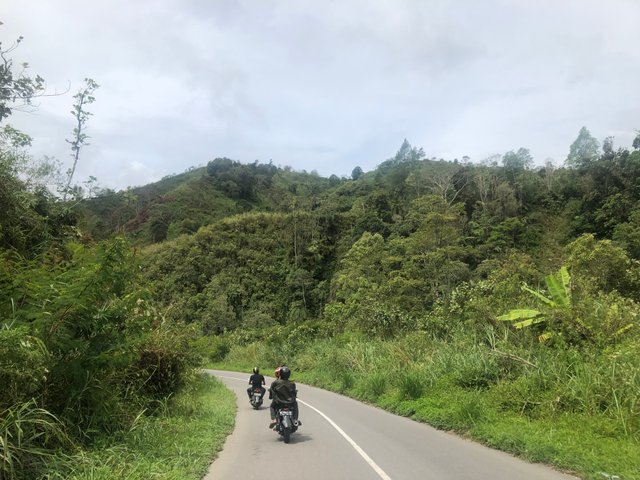 How do we start. Well sometimes it's not that important for you to know how we started all this. The point is that a conversation arose in polite language to wander around looking for the wind, the language of invitation with the theme of nature and camp decorated my mind that night, inhaling longing from the solemn sparkling night under the tent and a cup of coffee sachets that we usually carry. I thought that this was art, the art of a painting of nature when I woke up that morning, the fresh air, the beautiful sound of birds, and the luxury of eating together through dishes made by my hand.
Long story short that afternoon we went there by motorbike, our target was to leave at 3 pm, but we still can't change the natural conditions. After a lot of drama gatherings, we finally left at 5 pm, with all the preparations ranging from food, tents to the stove we had prepared.
Along the way, I found a lot of natural beauty, the cool atmosphere made the trip more exciting and challenging, it was only natural because we only wore ordinary clothes. You also need to know, Mount Salak is one of the coolest and coldest places in North Aceh, this is because it is at an altitude. The natural atmosphere there is still very beautiful, not many magnificent buildings are filled, and there are no dirty air-producing companies there.
We arrived there at around 08.00 at night, the atmosphere was getting colder and we decided to immediately set up the tent that we brought, long story short, a hungry stomach arrived. Rushed to turn on the stove and take out the cooking items needed for the night. Our choice was chicken curry, through the hand concoction of the chaf of choice that we brought, the food that night became very delicious and tempting.

Author : @pojan

Thanks to : @steemcurator01, @kevinwong, @steemchiller