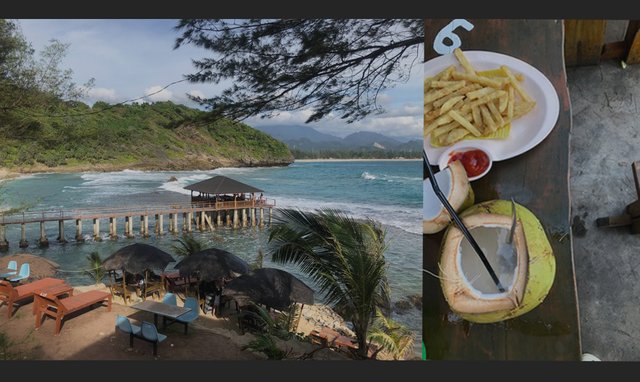 Hello steem travel friends, today we meet again on the same platform. Steemit, since I first met in 2017, steemit has managed to provide many benefits to me personally, because it is not only a place that gives awards, but steemit has also managed to become a forum with the theme "meeting".
On this amazing platform, I can feel the beauty of friendship with many people I never knew at all before, not even just from my region, steemit is able to combine friendship between countries, regions and even from different continents.
But in this post we will not discuss the meeting, because he said every meeting there will be a farewell. Honestly, I really hate the breakup, although sometimes we have to experience bitterness, but separation is still something we have to go through.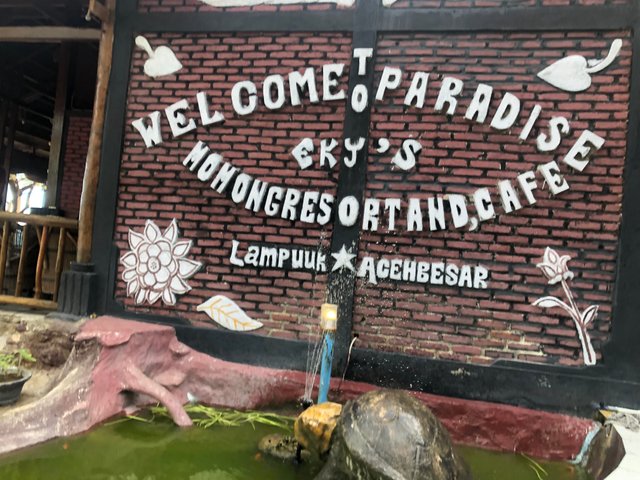 "Welcome To Paradise, Eky's Momong Resort and Cafe" I don't want to enjoy this place alone. Because some people who follow my post also want to feel the same, so let's follow this article to the end. The journey this time is hills, cliffs and oceans. I really enjoyed this place, a different feel from some of the trips we had that day.
Traveling to this place I am not alone either, but there are some friends I know from steemit, they are @ponpase, @teukumuhas and @hattaarshavin. They are active steemit users even though they have chosen their own path. After entering this area, we were really presented with beautiful views, peaceful nuances, sunny nature, and the wind that did not stop with the roar of the waves.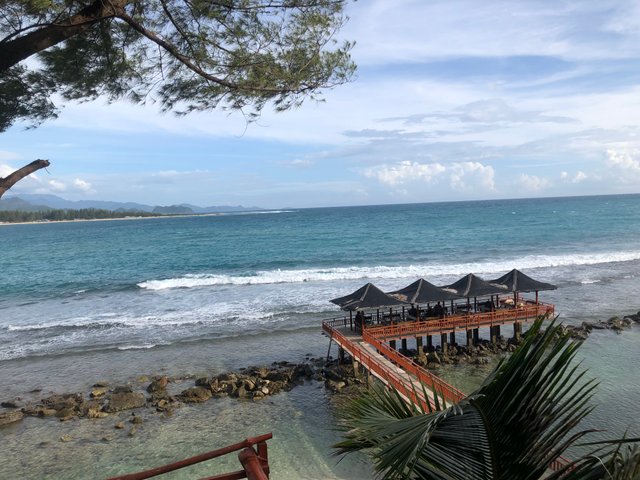 Before I tell you about the beautiful scenery in the photo above, first I want to tell you about the tension of the journey to this place. After traveling not too far from downtown Banda Aceh, we entered the Lampuuk Beach tourist area, Lhoknga sub-district, Banda Aceh. We passed a narrow road with a smooth asphalt layer, passed several large hills when entering the Eky's Momong area.
Arriving in the hills on the road to the cafe, at least we felt the true tension, haha. Where some monkeys lined the street as if not giving us room to enter. Instantly the car had to stop in the middle of the road while waiting for them to rush away from their place. I let out a few horns as a warning sign, but fiercely, they continued to approach our car.
In fact, nature has given extraordinary privileges on this trip, I don't know why they commit robbery in the middle of the road, either because we enter their territory, or because they are playing while showing their masculinity and beauty. Or maybe they are inviting us to enter the beautiful area they have. So for those of you who want to visit this place, you don't need to worry, because as long as you don't disturb them, they will invite you to enjoy their area.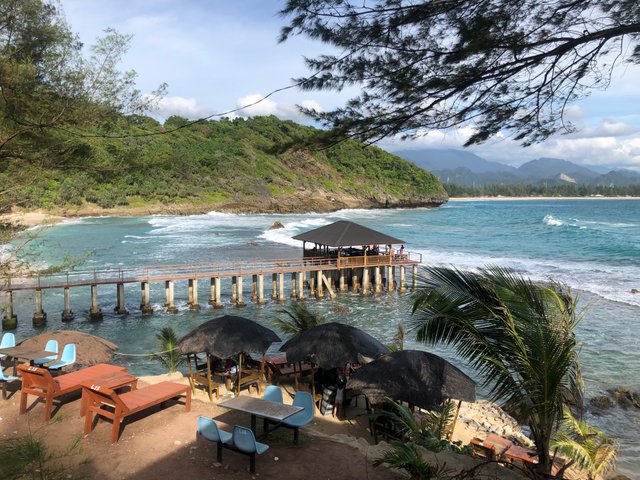 The roar of the sea breeze combined with the sound of the waves, enjoying the beautiful nature above the hills. Comfortable, peaceful, calm, removing dirty thoughts that have been pent up, removing a little burden, reconciling the heart with holy nature. Seeing the bottom of the cliff every time the waves hit, feeling the serene roar of the passing wind, the blue sea water entices the eyes to calm down.
Natural knick-knacks are supposed to be winners, the beauty of God's creation from all aspects. The beautiful inducement to come to terms with a burdened mind is nature. The return of the soul to see nature will make all organs of the body laugh, happy, enthusiastic and reset from the chaos of hidden problems. Mountains and oceans become the two pillars for the return of a healthy soul.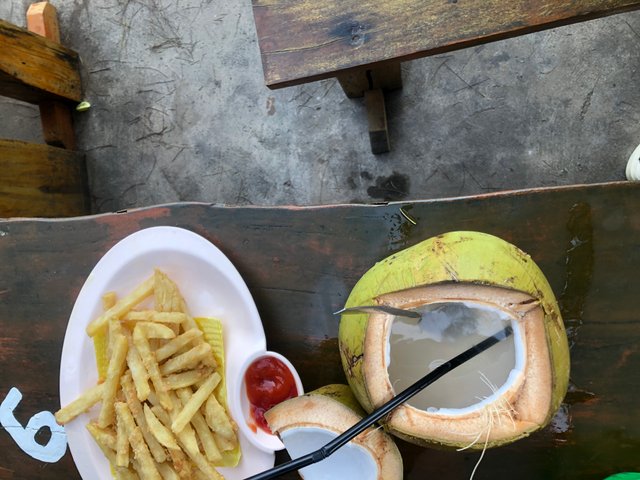 Not just to enjoy nature, you can also see the beautiful sunset here. While being served some food that you like, and very many drink menus available. Incidentally my choice that day was coconut, not without reason, I think coconut is able to add a little strength to the body after a long journey.
Here also provides a menu of foods such as grilled fish, crabs and other seafood. I think you need to try the beauty of this place, and feel how good Eky's Momong Resort food is. Aceh does have a lot of places to hang out that need to be visited, because in addition to storing a lot of history, you can also make Aceh one of your favorite places to enjoy nature and taste various kinds of Acehnese cuisine. Greetings from me to the end of the words in this post.
Galery Photo :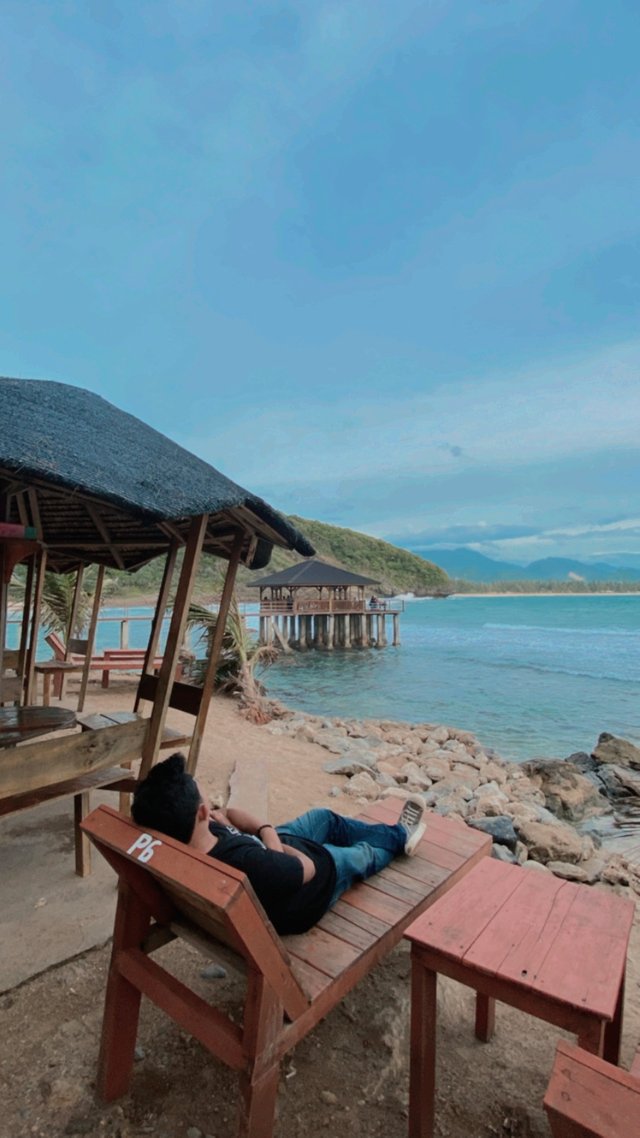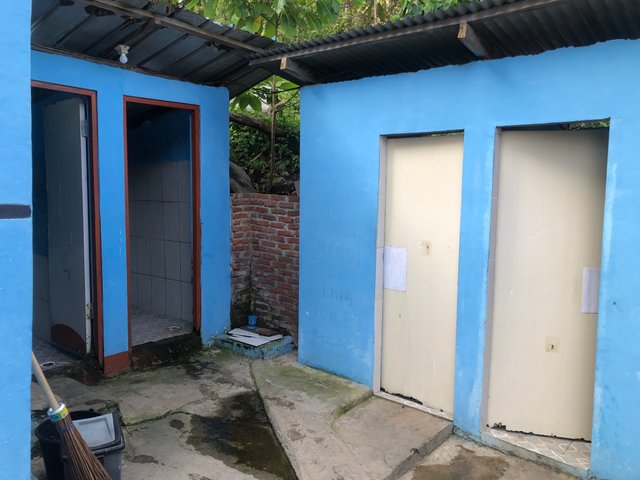 Toilet Room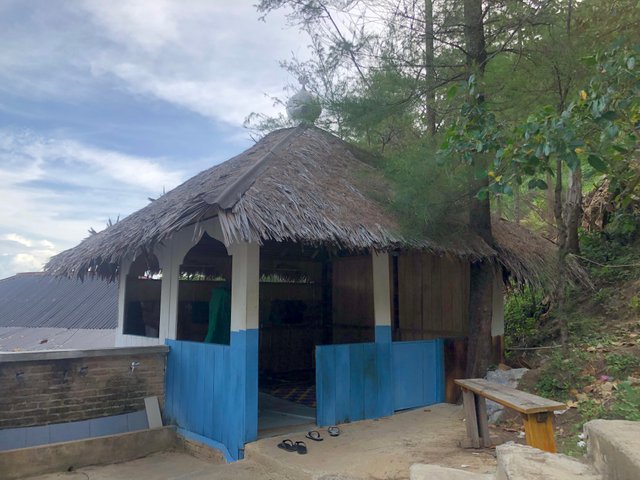 Prayer Room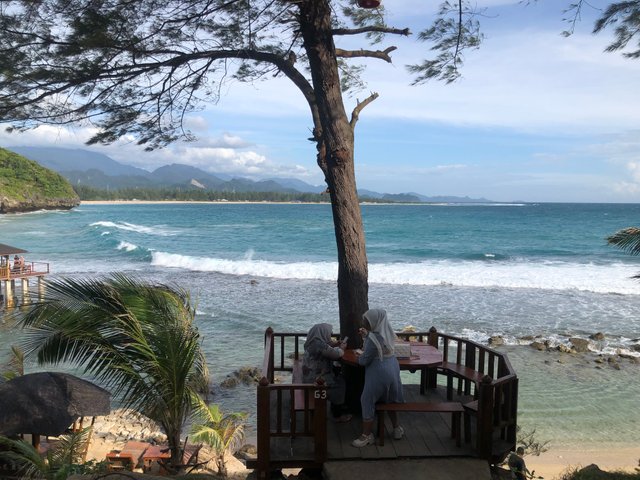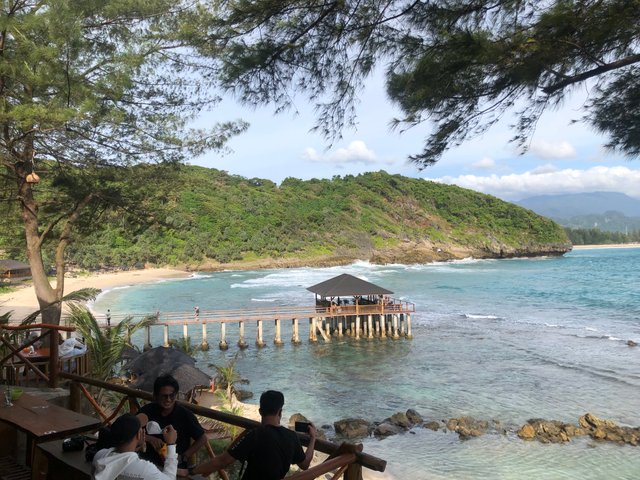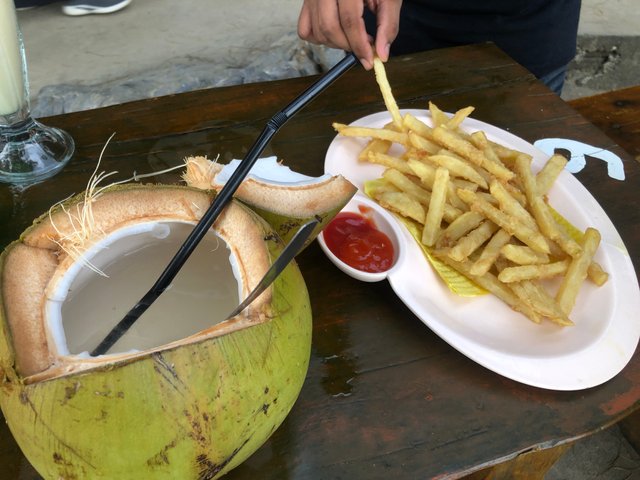 Author : @pojan

Thanks to : steemcurator01