Have a Blessed day Steemit Travel Lovers!
One of the best moments that I would always longed and experience in my life is to travel first the beautiful tourist spots here in my Country the Philippines. Though at this moment of time, everything is just a dream but I will add it on my bucket list. Now, before that happens I will explore and travel first the beautiful and amazing travel spots near my place, for we have lots of wonderful scenery here that I can offer to the world.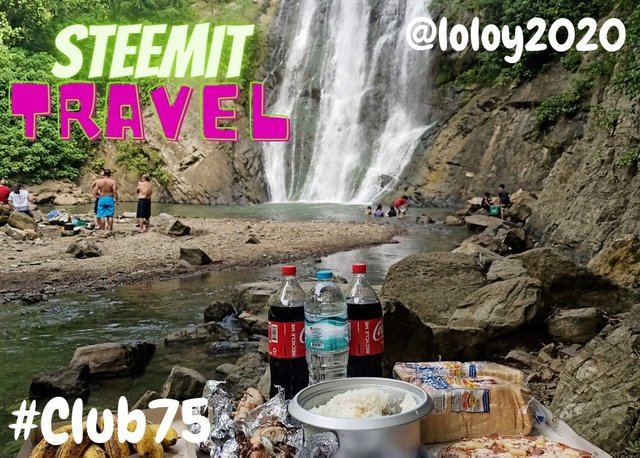 This Sunday afternoon after our Church Service at around 2:00, I and Ptra @emzcas and Sir @dan.yap finally decided to visit one of the known Water Falls at Tagbalogo Naawan Misamis Oriental, and this is Kanapulan Falls.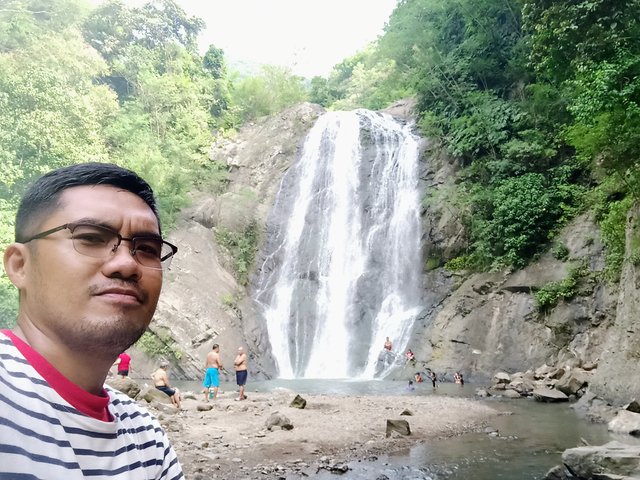 Before we went their, we first buy some foods at the market then immediately travelled after we bought some foods. We've travelled more or less 30 minutes before we finally arrived at Tagbalogo Naawan Misamis Oriental and thank God for the young people of Tagbalogo were waiting for us to guide us and join with us.
As we finally arrived and see the Kanapulan Falls, we were very amazed because it was our first time here and we witness the beautiful and amazing creation of God.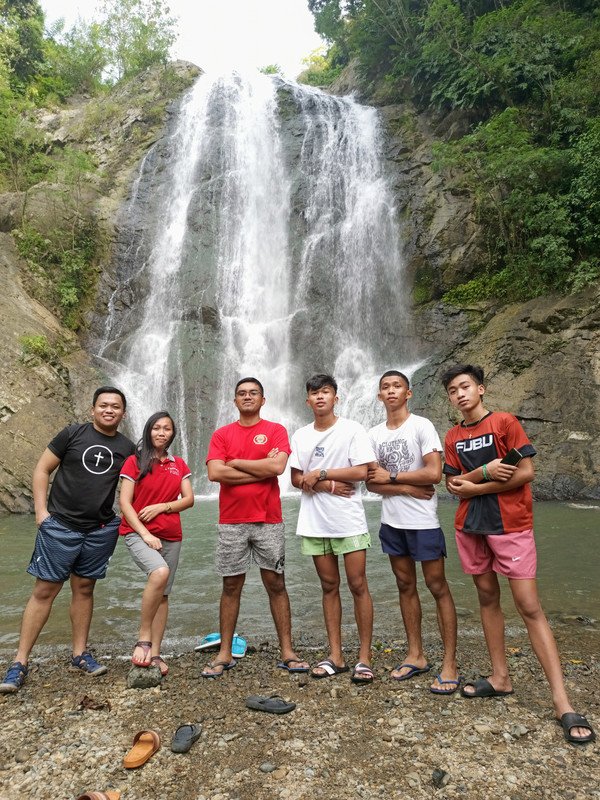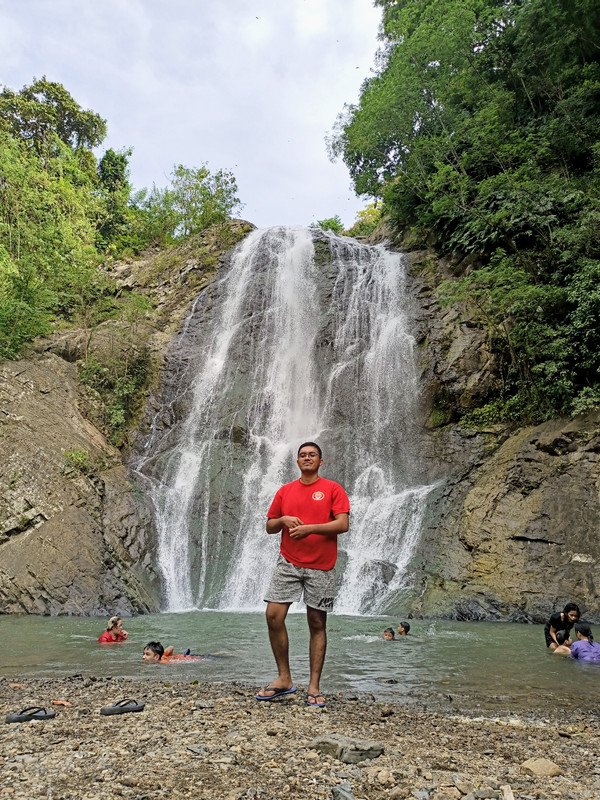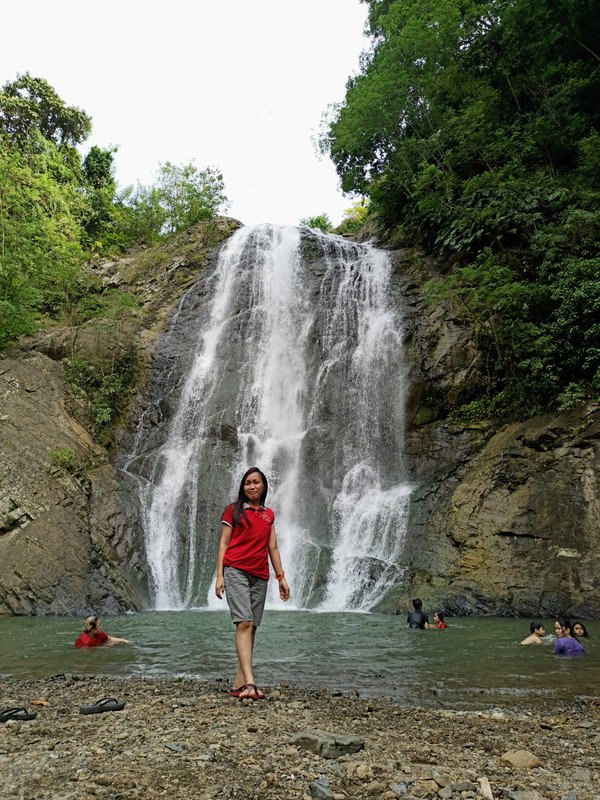 As we were finally their, we never missed the time to take pictures besides the beautiful Water Falls. It was also our great time bonding with this young people for it was also our first time to bond with them and we thank God for that. Today was indeed another great day to remember and will keep for memories.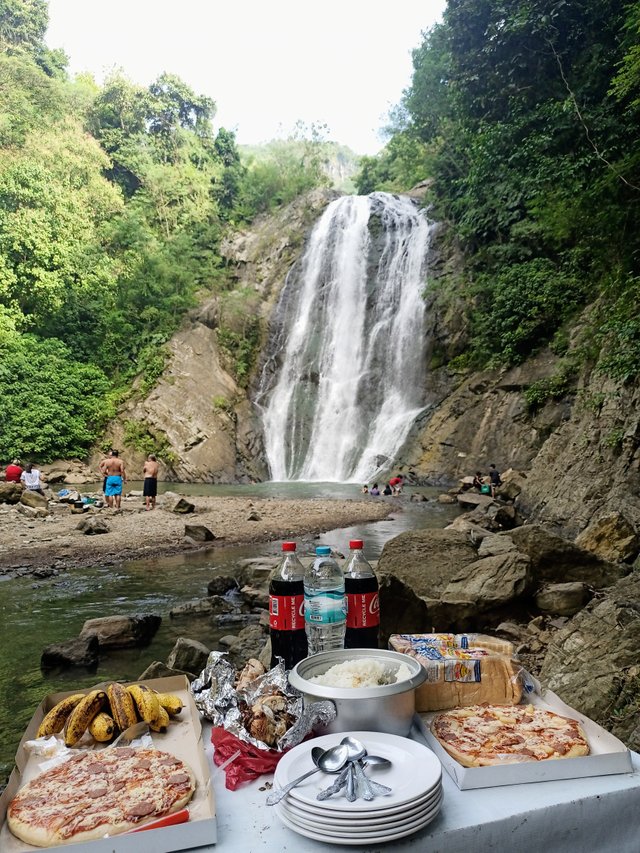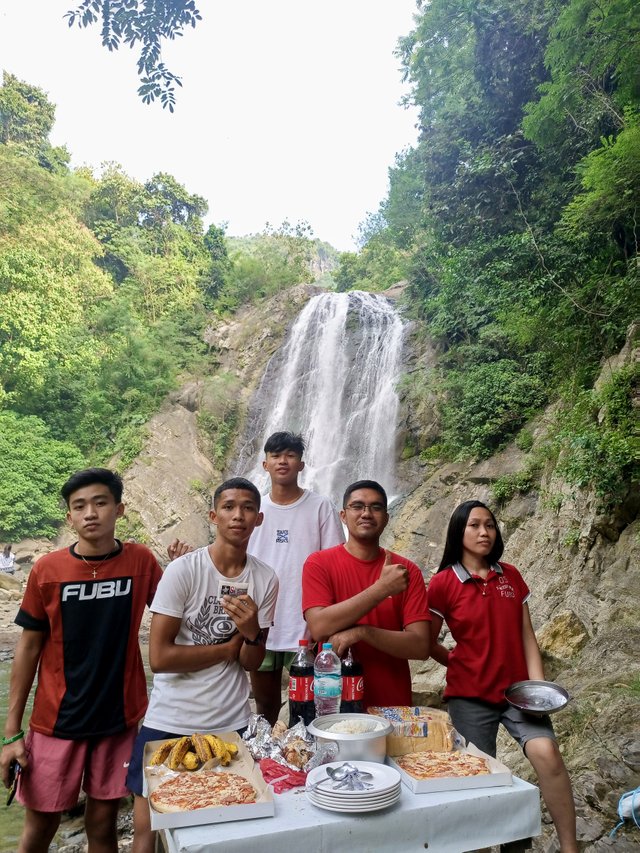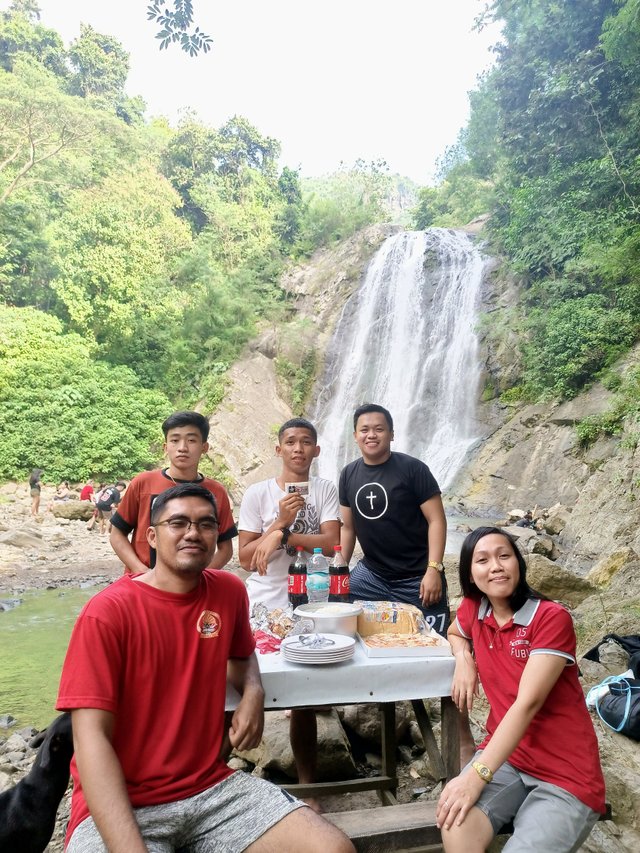 After a long time of travel from our place to here, we feel hungry that is why we take a break fro a moment before we go for swimming and eat the foods we bought. We eat together the foods with the young people and we really enjoyed the fellowship with them. We bought Pizza, Lechon Manok, bread and some drinks, and for the rice we contacted first the young people here, so they can prepare, and indeed they cooked rice.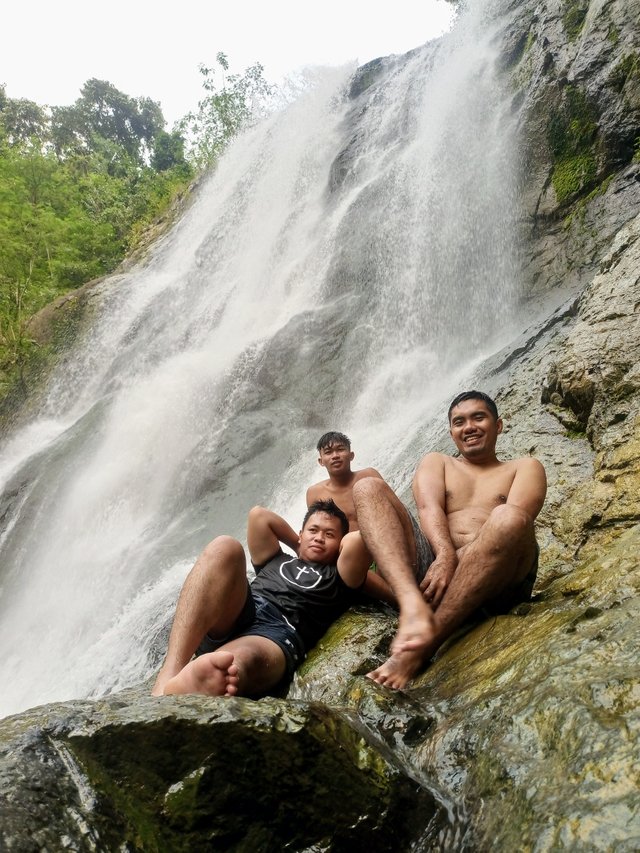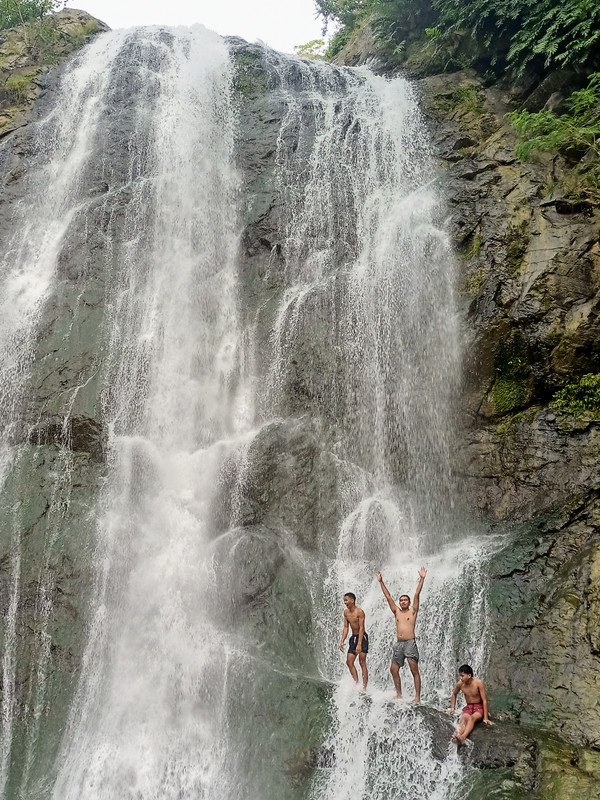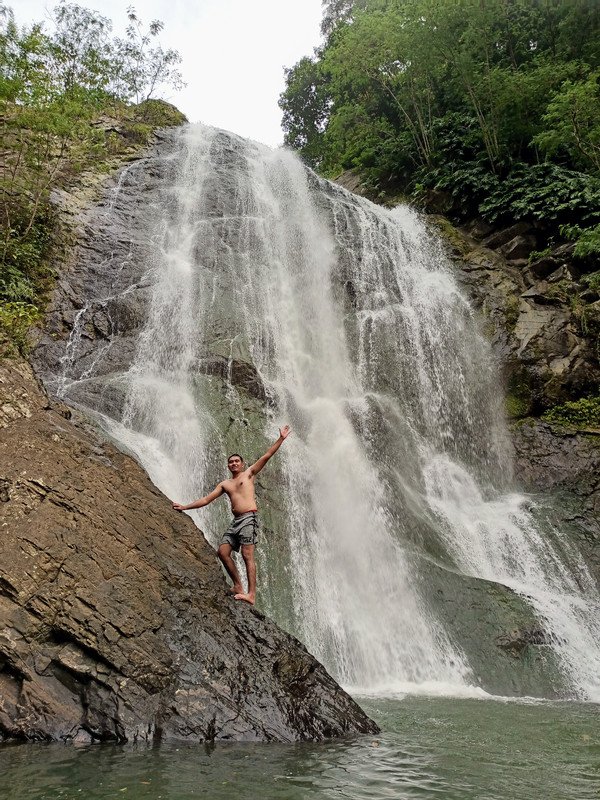 Now, we finished eating our foods then take time to rest for a while before we go for swimming. At around 3:30, we've decided to go for swimming and enjoy the moment at the Water Falls. At first, we felt so cold knowing that the water came from the mountainous part of Tagbalogo and maybe it was a spring. Though it was very cold, we still enjoyed swimming their and take some pictures.
We were their swimming for around an hour for the place will closed by 5:00 in the afternoon and we think it is not safe to stay here at night. Then, around 5:10 we decided to go home, we've also went home safe and sound.
To God be all the Glory! 😇🤗🙏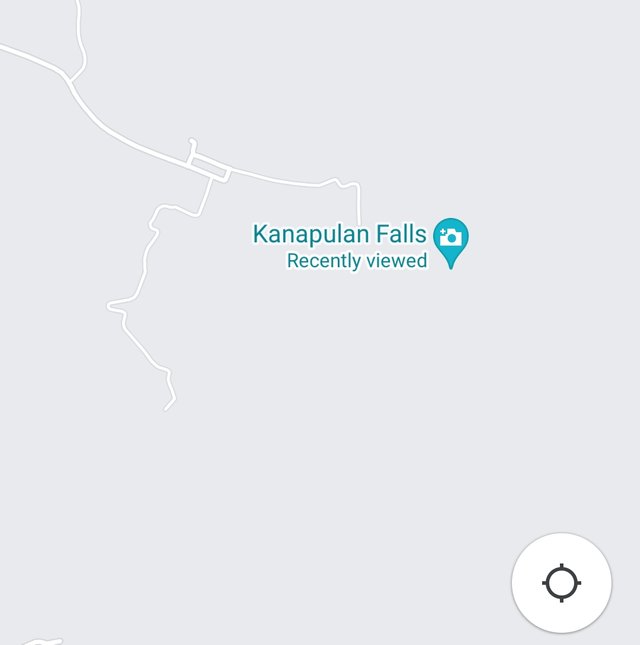 Kanapulan Falls Map
---
@LOLOY2020
Achievement Task 1 | Facebook | Twitter