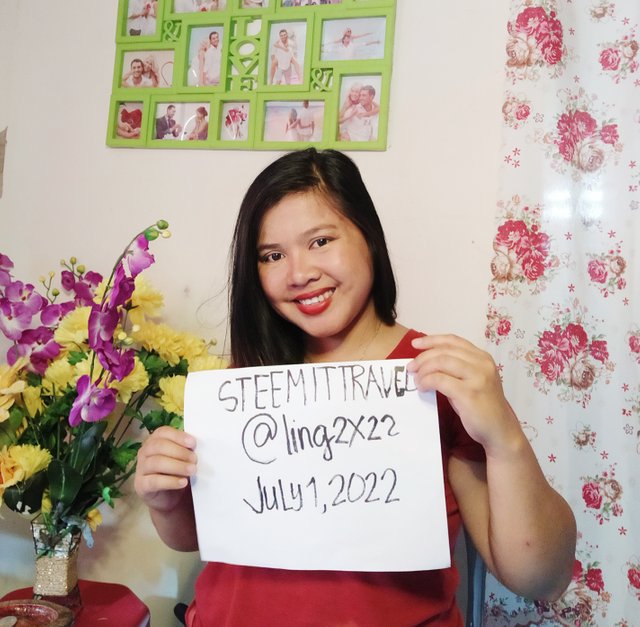 Hi everyone. I'm Liezel A. Macad, from the Philippines. I'm 26 year old and currently living in Manticao Misamis Oriental, Mindanao, Philippines. I taken up Bachelor of Science in Business Administration. I will be in 4th year college In August.
My hobbies are playing musical instruments, singing, making crafts, I love photography and editing videos.
I want to join in this community.Its very advantage to be here in this community to learn more about the cultures, traditions and to witness the beauty and uniqueness of the different places in the world. I have a desire to go and explore other countries in God's time.
Hopefully, I get verification. God bless you