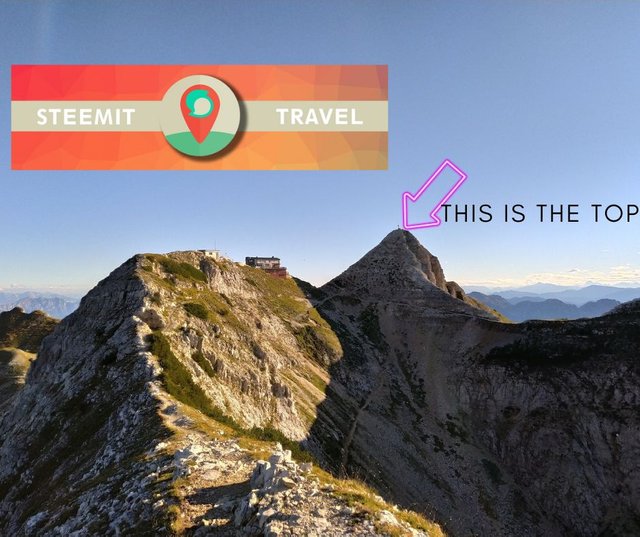 ---
Hello to all travelers
In this post, I would like to tell you about my experience of getting up early to go up to the mountains, I usually never do this because I am someone who likes to sleep in the morning, but on the advice of a friend of mine who often goes to the mountains, he indicated me to get up early if I wanted to go up to an alpine hut that is more than 2000 meters high.
---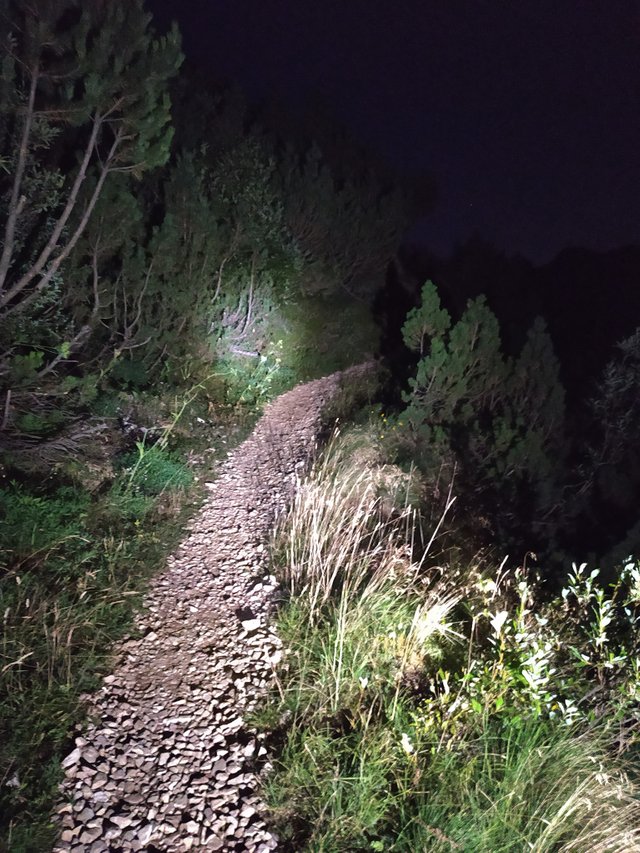 ---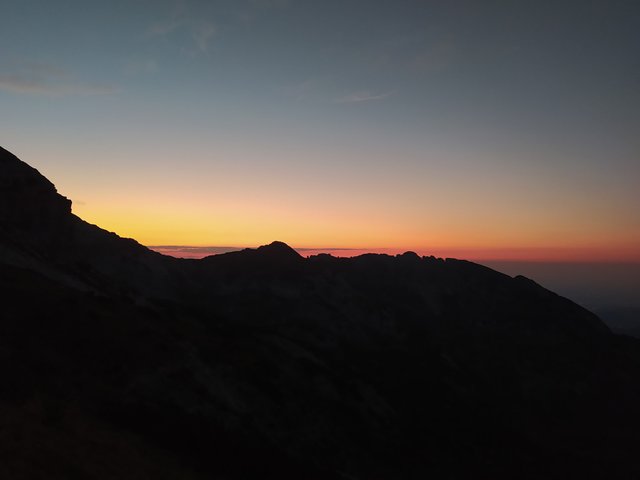 ---
I had already climbed over this peak a few years ago, it was not a good experience because there were too many people, it is not difficult as a route however you have to have some training because there is not so much elevation gain in the climb, but the problem is that you have to walk about 3 hours continuously, and that is in my opinion the most tiring thing.
---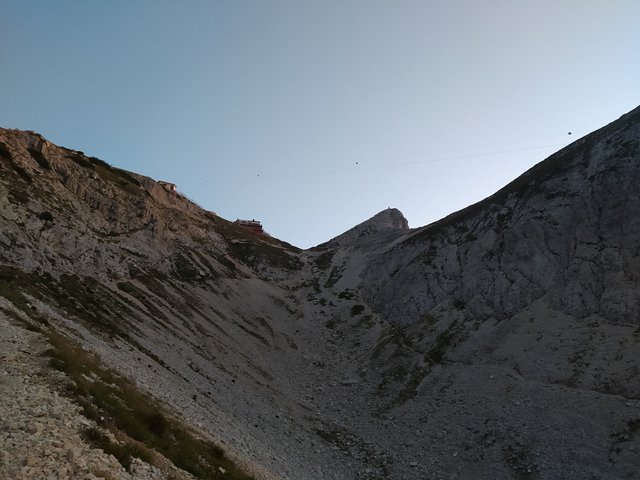 ---
---
I left at 5 a.m. and thanks to my flashlight I made my way through the trails, I hoped given the unusual hour to see some wildlife, instead nothing, I didn't meet anyone except another human being returning from the summit.
It is a nice experience to climb here solo, because for example I had never seen a sunrise from here, anyway my arrival is cima Carega.
Basically the Carega group is a set of mountains that is part of the small dolomites, and they are on the borders of three provinces, Verona, Vicenza and Trento.
---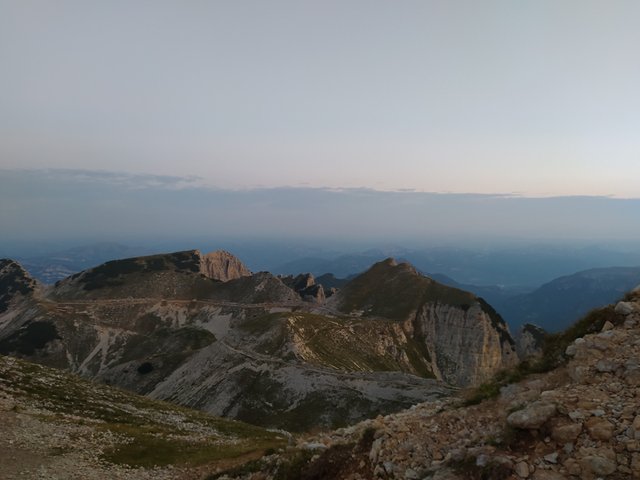 ---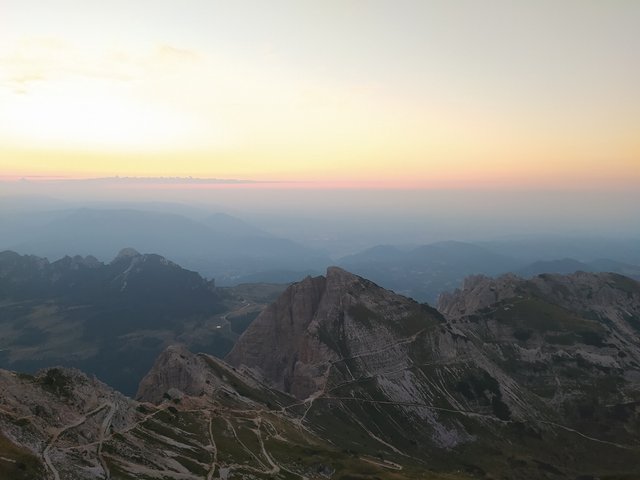 ---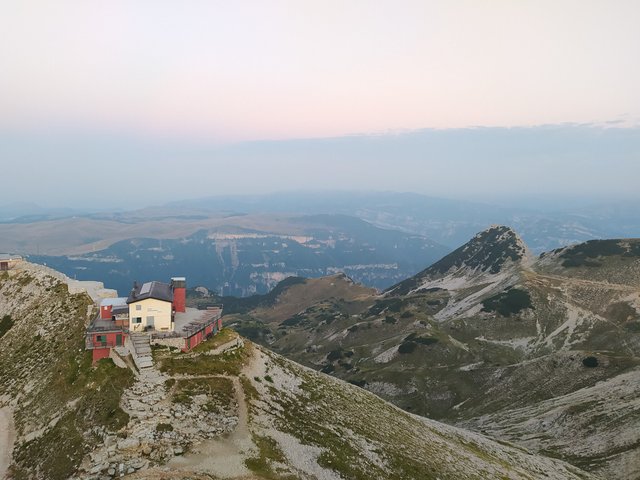 ---
Below I leave you a map for better understanding👇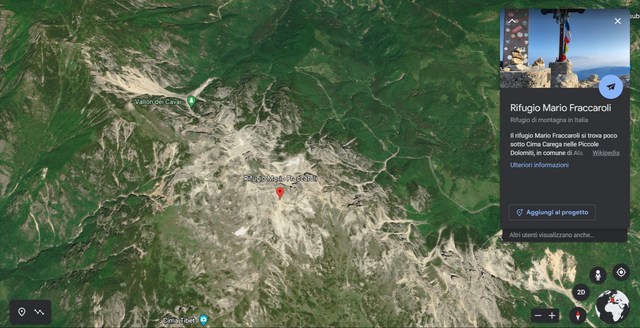 GPS
---
The summit is at about 2259 meters while a little further down is the Fraccaroli refuge, named after a famous Veronese mountaineer, and basically at that spot you see it offers refreshments and toilets, plus inside there is a small bivouac to sleep the night independently.
The only problem is that the drought that has hit Italy has left the refuge without water, so there is no opportunity to wash up.
---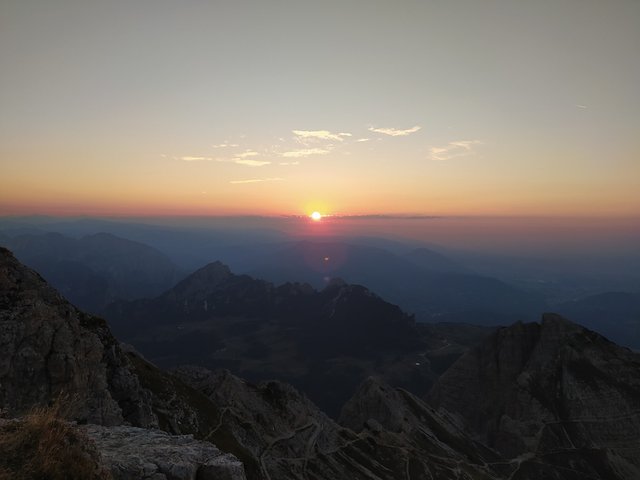 ---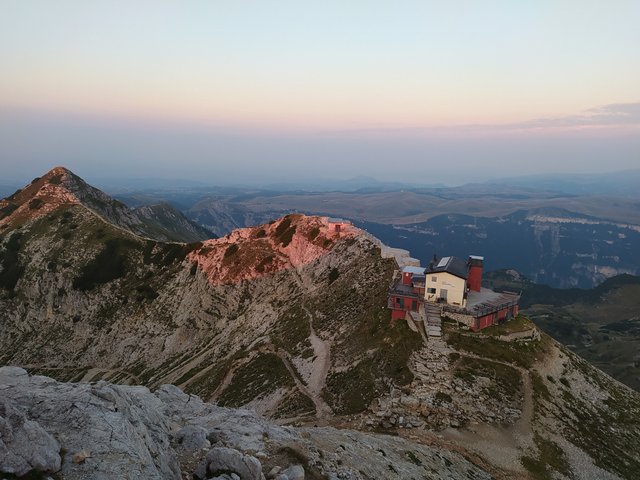 ---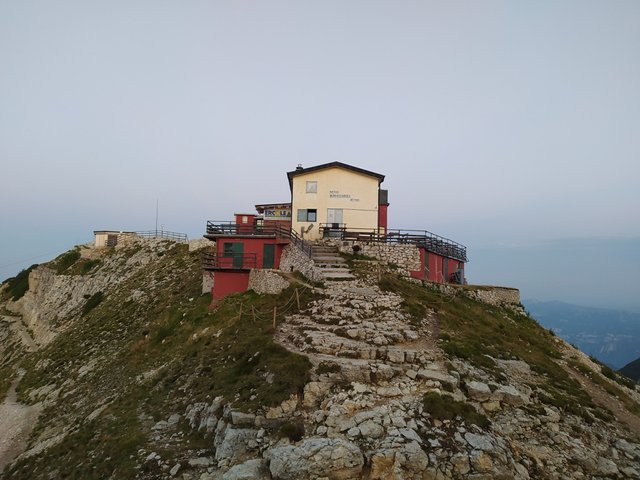 ---
I had breakfast with a very good blackberry pie prepared by the hut managers and a good tea, I had coffee behind in my thermos flask.
I rested for an hour or so, it was nice at that altitude it was almost cold, then I descended and on the way down I saw that there were edelweiss along the trail.
---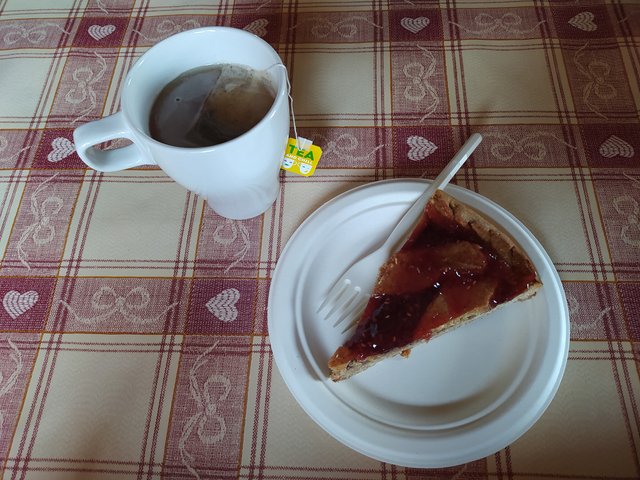 ---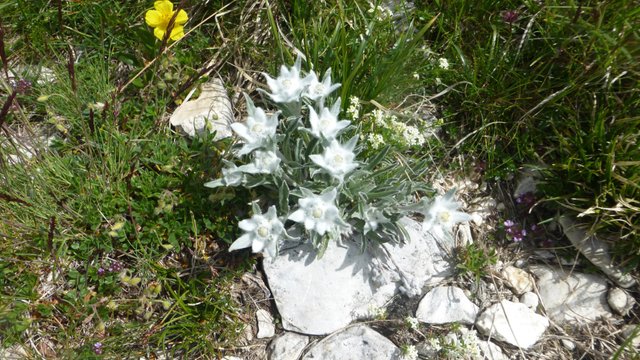 ---
Do you know what edelweiss is?👆
It is a herbaceous plant that grows all year round and makes this white flower, it grows all over the world, but the peculiarity is the fact that it grows only at certain altitudes, up to about 6000 meters.
In Italy it is absolutely forbidden to collect it, if you do you risk a big fine, because by collecting it you go and destroy the habitat where they grow.
---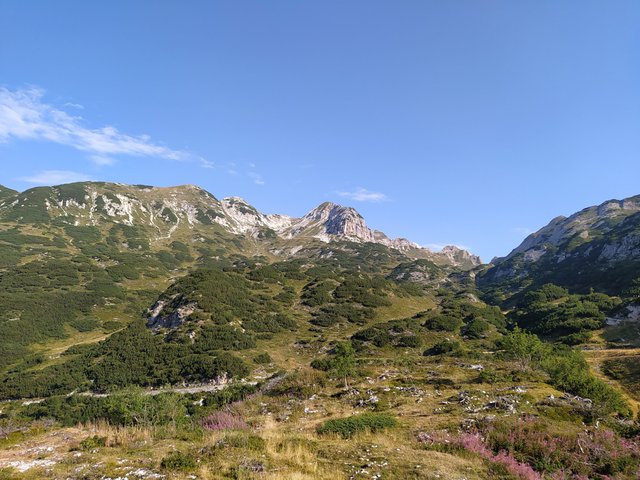 ---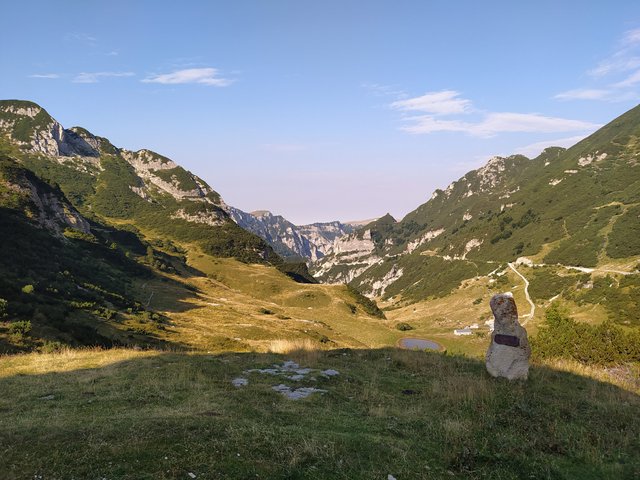 ---
Anyway what to say about this beautiful experience, if you have to climb a peak I recommend you to leave early, you can enjoy the views better and you find less people who could make the experience chaotic, but beware of the weather, always beware of thunderstorms, which in the mountains are not forgiving.
I hope you enjoyed this story of mine, see you next time.
Bye