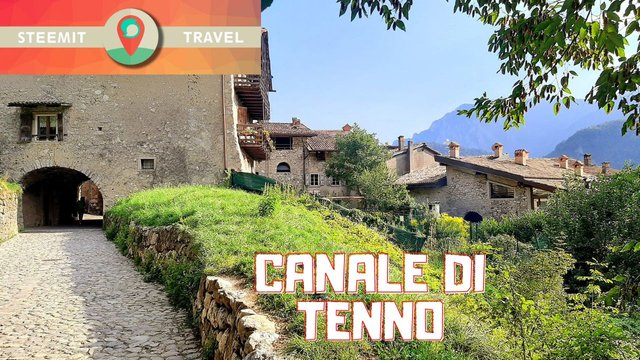 LINK GPS
---
Hello fellow travellers
In this new post of mine, I always want to take you on a discovery of some small place in Italy, certainly less well known from the tourist point of view. We are talking about a small medieval village located in the northernmost part of Lake Garda, exactly in the Trentino Alto Adige region. Walking into this hamlet is a bit like stepping into a fairy tale, and just think that after the Second World War, this hamlet was practically in a state of disrepair, but fortunately artists from all over the world have tried to restore it and make it more beautiful.
---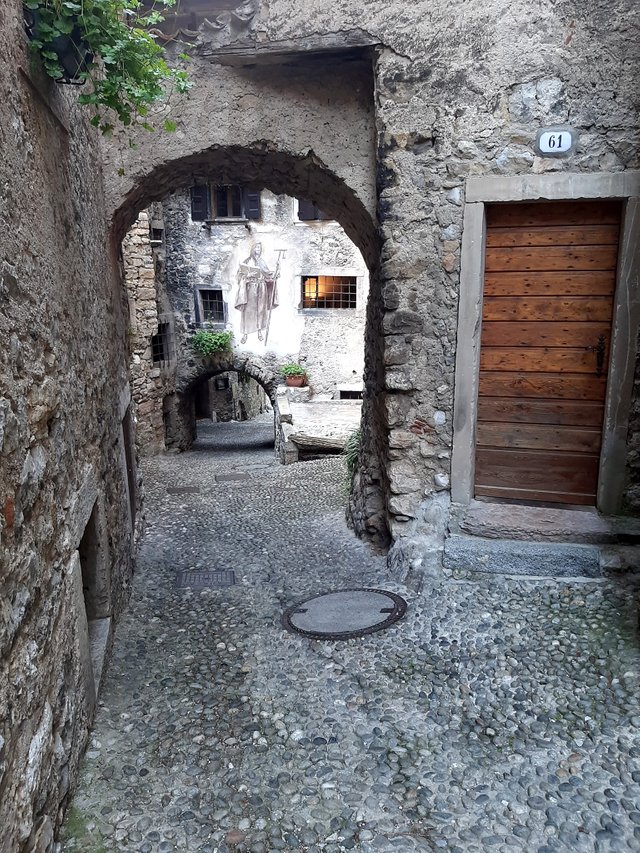 ---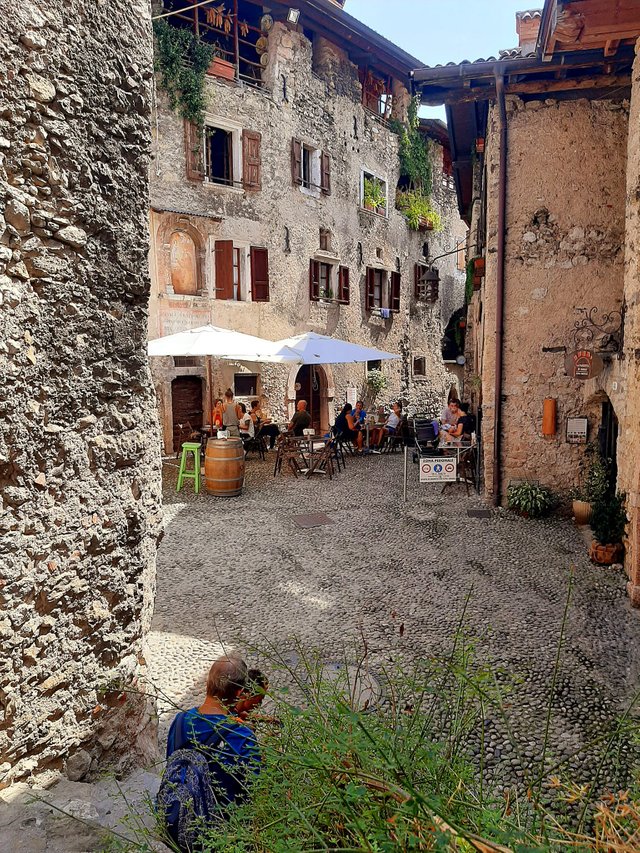 ---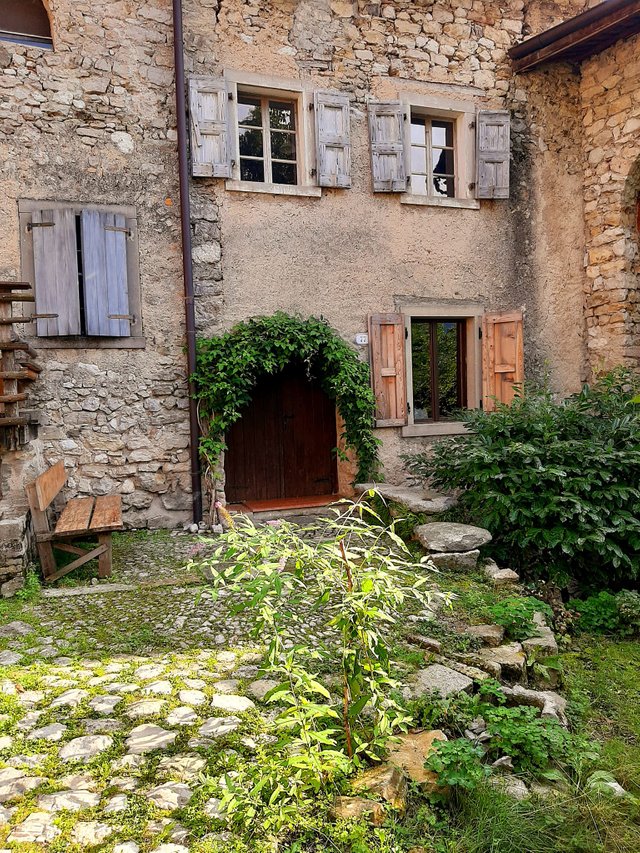 ---
I have been there several times, especially for those who are close by there is a very beautiful lake with emerald-coloured water that I will certainly tell you about in another post, let's just say that coming to this hamlet in the summer is not quite so characteristic, eh however, every time I have been there I have always found so many people coming to discover this ancient hamlet and this is a good thing.
---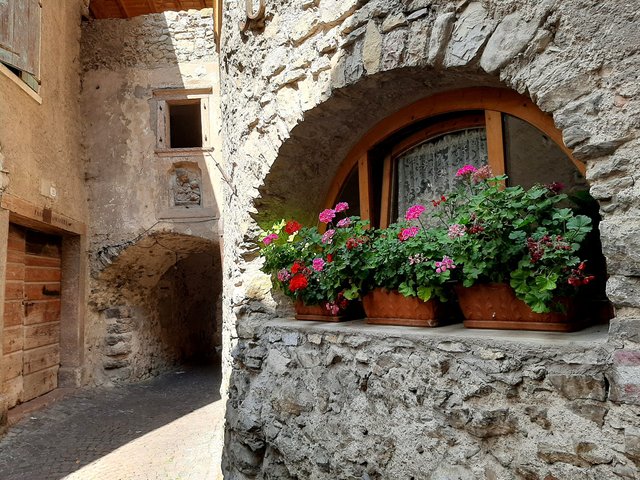 ---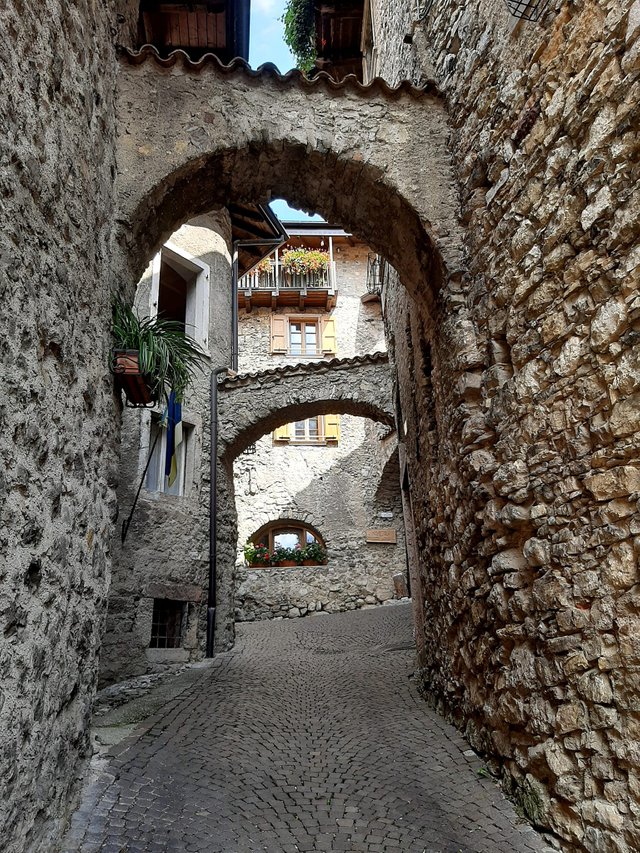 ---
The best time for me to visit is during the winter when a beautiful Christmas Market is organised in the streets of this quaint village. I hope to be able to be there this year because due to the pandemic it had been cancelled for several years.
---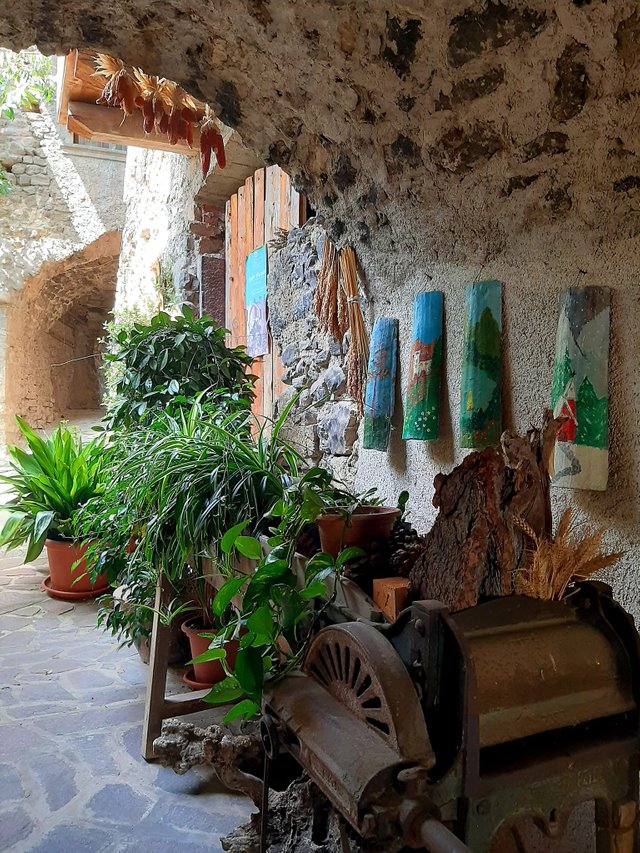 ---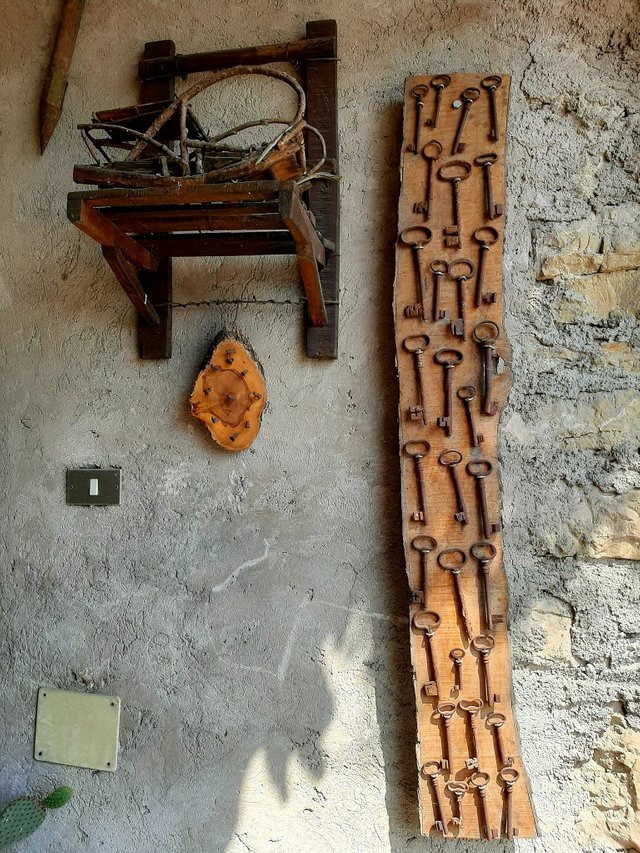 ---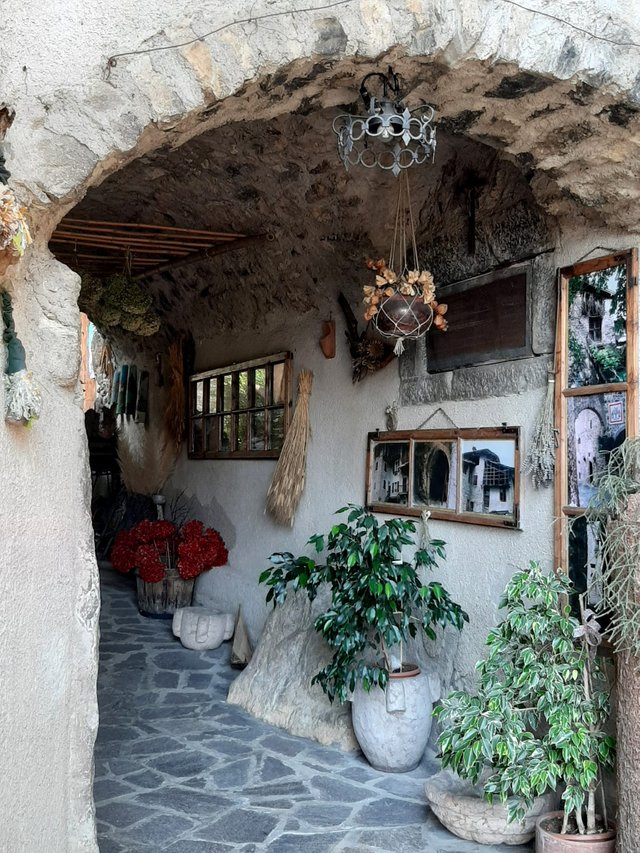 ---
Currently only 50 people live in this hamlet, the rest of the houses are houses that are only used for holidays or I have seen that some houses are also rented out for tourists like airbnb.
---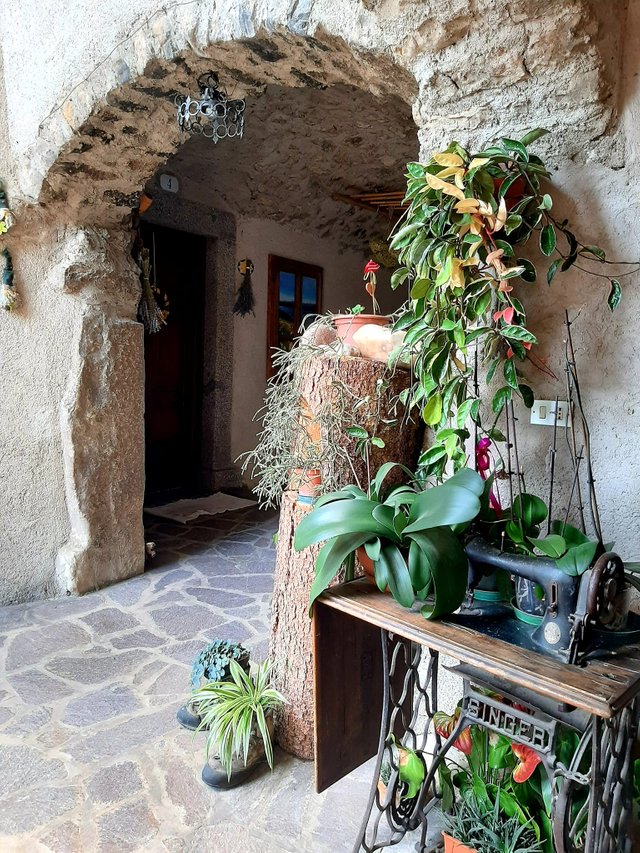 ---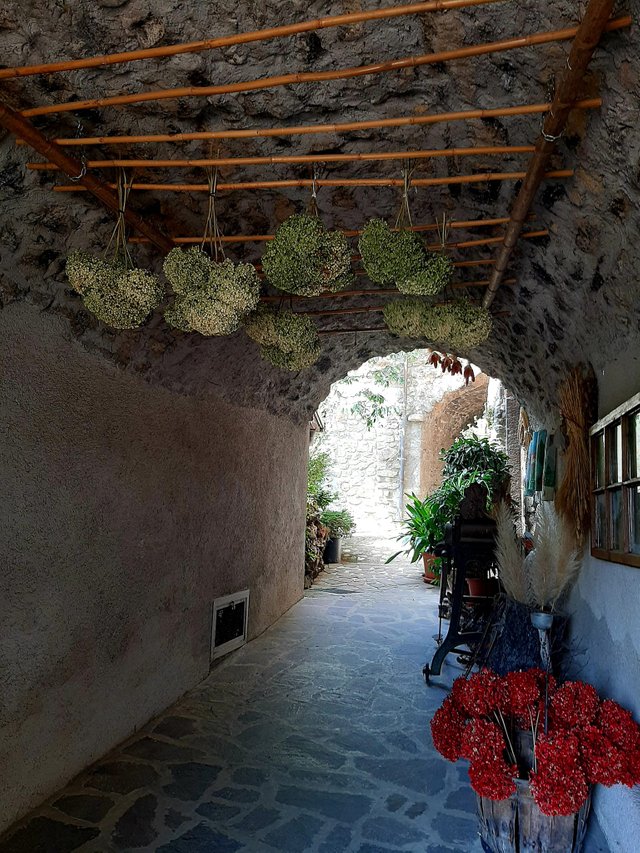 ---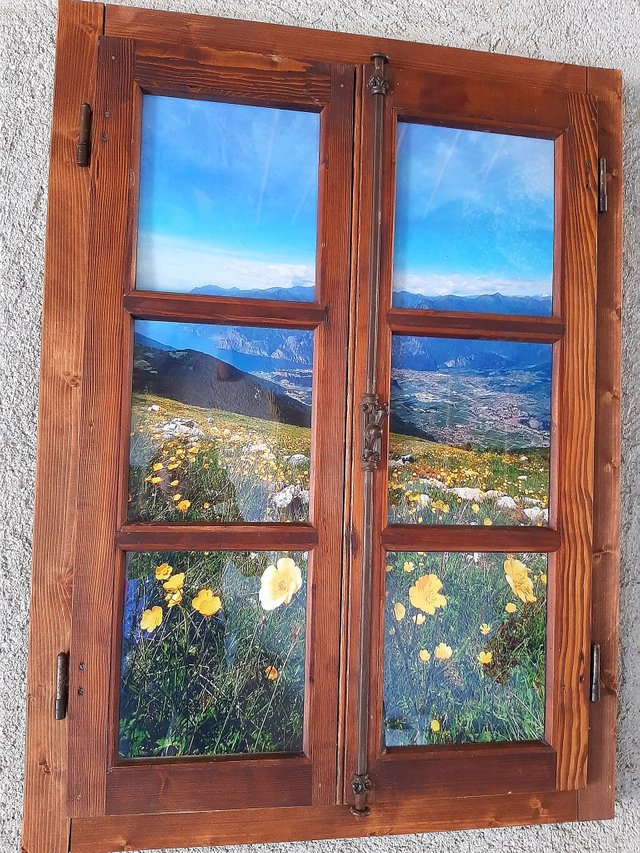 ---
There are so many similar villages in Italy that have unfortunately fallen into disrepair over time, and it is a good thing to see that this one has been completely restored, in fact it is very much valorised and the locals as you can see from the photos.
---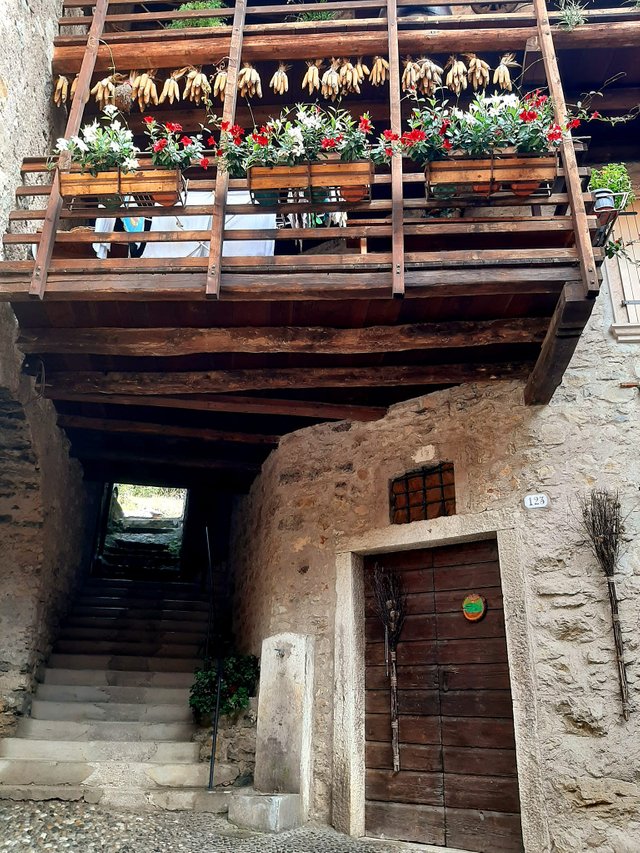 ---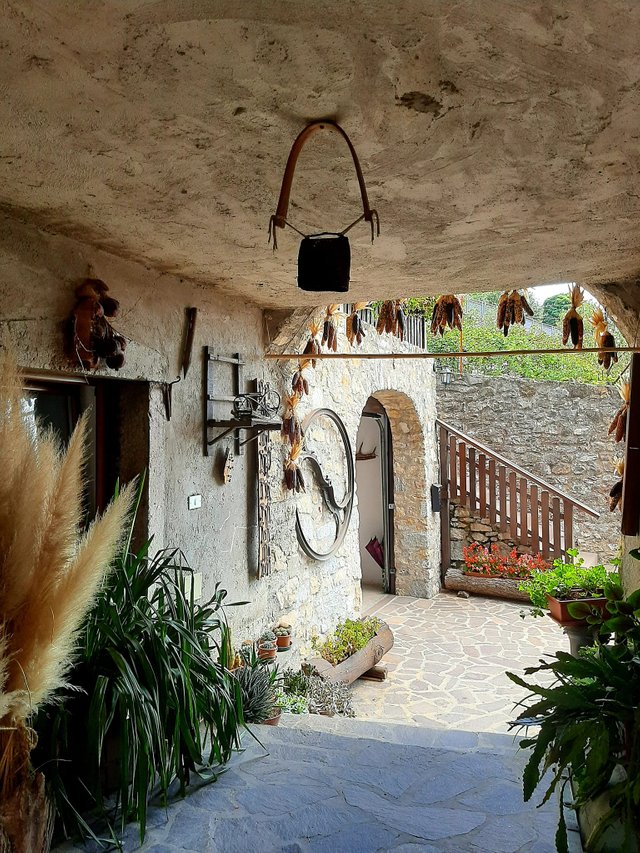 ---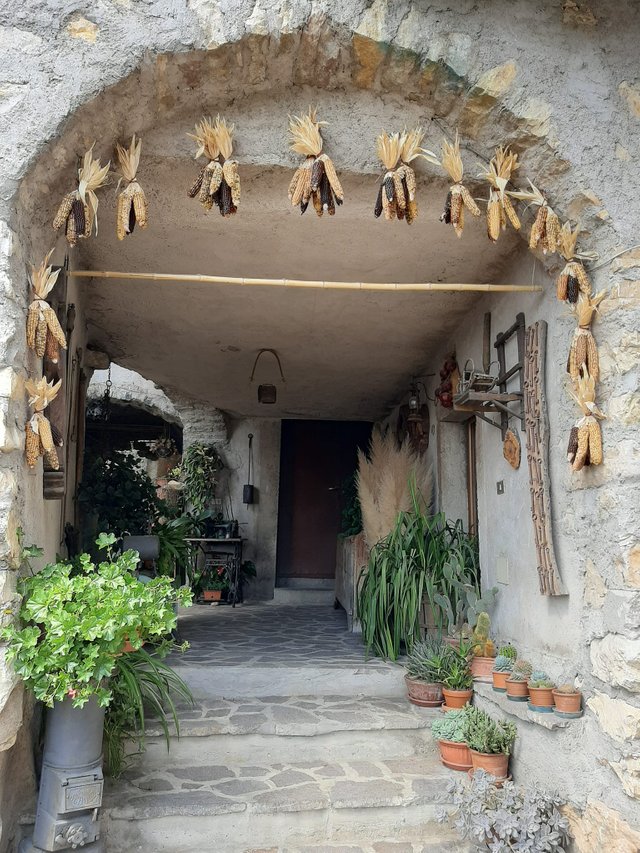 ---
The only negative thing about the place from my point of view is that there is very little accommodation, I only found one bar and there was no restaurant, in fact to eat I had to walk a few kilometres and move to the neighbouring village, so this is something to take into consideration if you come to visit this place. A local gentleman, with whom I spoke kindly, let me know that on some Sundays, performances are organised to show the old jobs that used to be carried out in the village, this is a very interesting thing because it can be very interesting for families who have young children, is that certain old jobs have never seen them.
---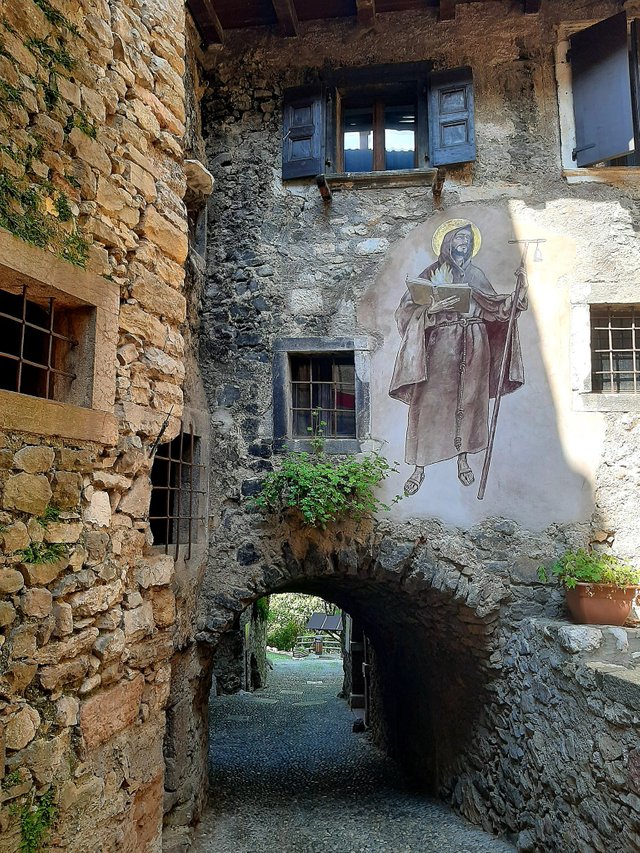 ---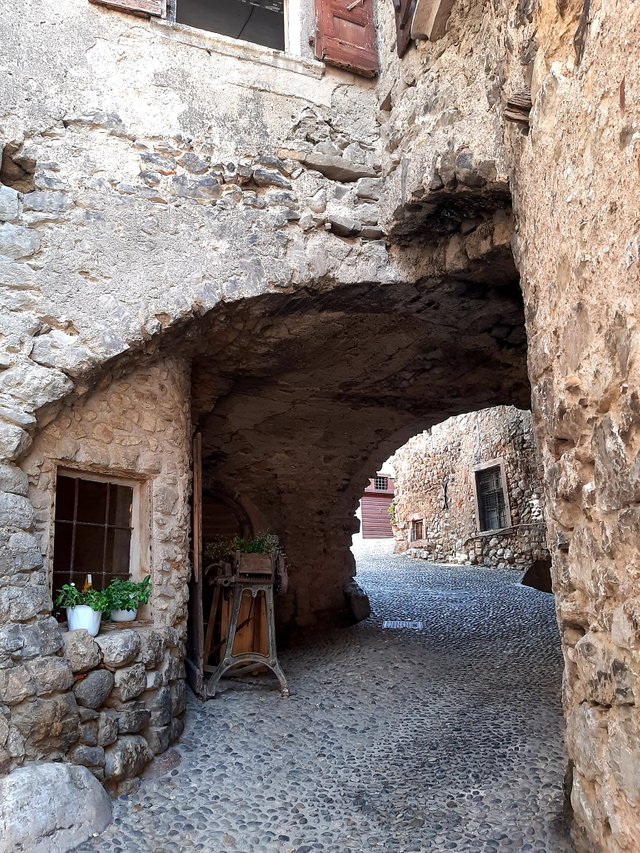 ---
Thank you, if you have come this far with reading the post, I hope you have found this mi racconto interesting, I will see you in the next post.
Greetings, and have a good day
I would like to remind you that I am a Steemit Travel moderator and invite you to join this community where you can share your travel adventures, experiences, and photos, and participate in numerous contests with rich prizes.