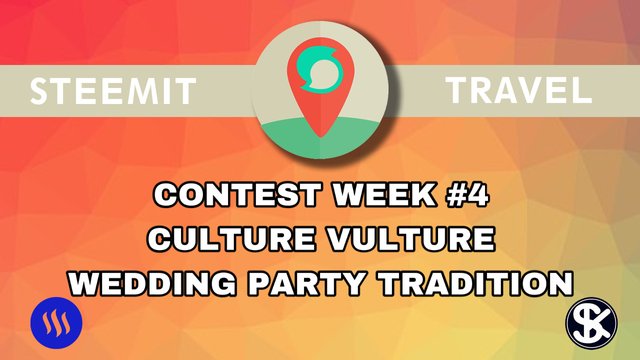 Hello friends of Steemit Travel !!! I hope you are in good health and always protected.
In this post we are releasing about the conduct of the contest for week #4.
In this week #4 contest we would like you to participate in the Culture Vulture theme. This theme raises stories about the culture and traditions of various tribes and nations throughout the country. That through this theme everyone can see the culture and traditions of various countries through a virtual journey.
In this week #4 contest, we want you to share posts about wedding traditions in your area. You can share posts about the wedding procession, wedding stages, your experience attending a wedding ceremony and other things that are unique from wedding traditions in your area. Write and tell stories as interesting as possible to share traditions in the area with the world.
Let the world see it for the richness and uniqueness of the traditions that exist in your area !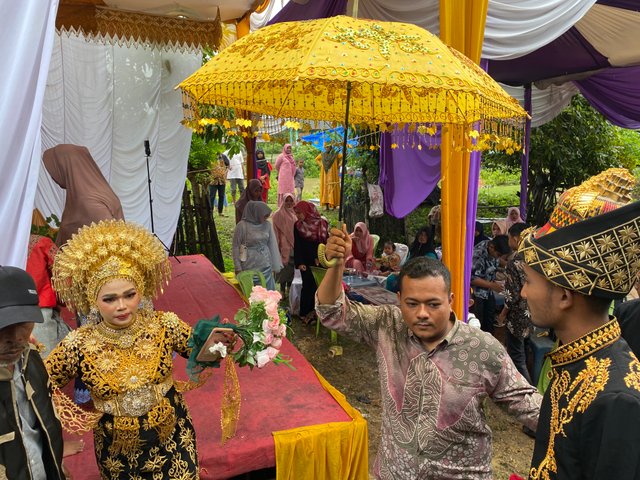 Theme
Wedding Party Tradition
Timeline
The contest runs from 2-8 August 2022.
Rules :
Post is the result of original writing.
Post in English.
Post in the Steemit Travel community.
Posts must be at least 300 words long.
The photo must consist of at least 3 original images, not approve images from the Google web.
Posts must be #steemexclusive, never published to an external web.
Posts must be in accordance with the themes and topics mentioned above.
User must at least join #club5050.
Posts must include a location address from google maps or what3words.
Post Title : Culture Vulture - Wedding Party Tradition | following your title...
Use relevant tags, such as #travel, #lifestyle and your country tag, for example #indonesia in the first 1-4 tags.
Resteem this post and invite 3 of your friends to join this contest.
Enter your contest entry post link in the comments of this post!
Moderators and teams are not allowed to take part in the contest.
Evaluation points :
Original content.
Description and use of words.
Taking pictures/photo documentation.
The suitability of the topic and description in the post.
Creativity and writing style.
Judges :
This contest presents 3 judges : @ponpase @ripon0630 and @hotspotitaly
Announcement :
Winners will be announced no later than August 10, 2022 by the @hive-163291 account.
Rewards :
Each contestant will get upvote support from the @hive-163291 account. Upvote support is adjusted to the post quality level. While the 3 best posts will get 100% from the @hive-163291 and @steem-database accounts, it also allows you to get BOOMING collaboration support and get prizes with a total of 10 TRX.
1st place: 5 TRX
2nd place: 3 TRX
3rd place : 2 TRX
Guide:
Please also read some Steemit Travel community guides that can help you to increase your contribution to the community:
---
Best Regard,

Thanks to @pennsif - @stephenkendal

@ponpase | ADMIN - FOUNDER
DELEGATION
We are very open to receiving delegations from anyone who wants to support the community. if you are interested in becoming a delegator for Steem-Database you can give any delegation you like :
Alternative links delegates to @hive-163291