Good afternoon and sustainable greetings to all those who care about the environment. We hope that our environment will be maintained and sustainable for the future.
One way to take a vacation as well as to act socially is to participate in volunteerism. For example, helping non-profit organizations engaged in the environmental field. While visiting the forest with exotic landscapes, we also help in efforts to save sentient beings.
Moreover, lately environmental destruction is increasingly widespread, which narrows animal habitats. Not long ago, the news of orangutans dying and being shot by air rifles lodged in their bodies is getting more and more frequent we hear about bullets. When there is a forest fire, like in Kalimantan, many orangutans are taken by the residents. The mother is brought, the child is kept as a pet. Of course this has gone astray because orangutans have to live in the forest, not with humans.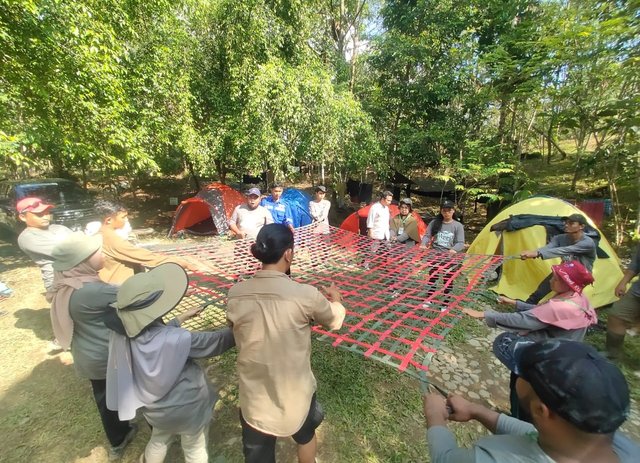 This time, together with the non-profit organization Yayasan Orangutan Sumatra Lestari – Orangutan Information Center (YOSL-OIC) I was invited to learn how orangutans are trapped outside their habitat or trapped in local villages. Located at the Cinta Raja III Resort, Gunung Leuser National Park, with our Human Orangutan Conflict Response Unit (HOCRU) team in this rescue technique.
Procedure for Rescue (Rescue) Orangutans:
Receive conflict reports/information.
to examine the scene of the case (location) where the human-orangutan conflict occurred.
Swallow the information analyze it to determine the steps as well as the orangutan.
Implementation of orangutan measures.
Report the orangutan rescue activities that have been carried out.
carry out post-monitoring
---
In carrying out orangutan rescue activities, special equipment is needed so that the implementation can run smoothly.
A. Task Force Personal Equipment
Boots, field clothes, mask, rubber gloves, machete and flashlight
B. Task Force Team Equipment
HT car 2 sets, HT 3 sets, Cellphones, GPS 1 set, Digital karnera 2 sets, Binoculars 2 sets, Chainsaw 1 set, Flashlight 2 pieces, Large tarpaulin/tent, transit cage, large net, small generator.
---
In the implementation of all activities and relocation of orangutans, it is necessary to record and document the series of activities carried out. This is done for the entire series of activities that have been carried out.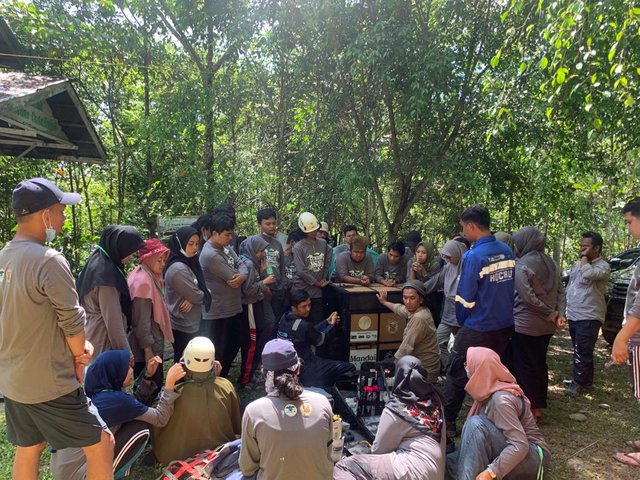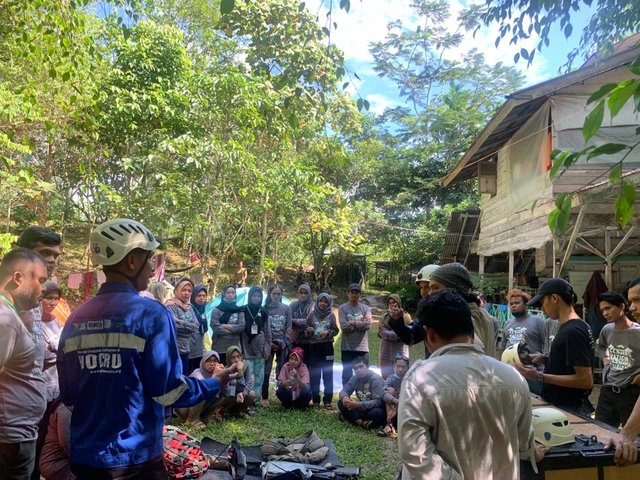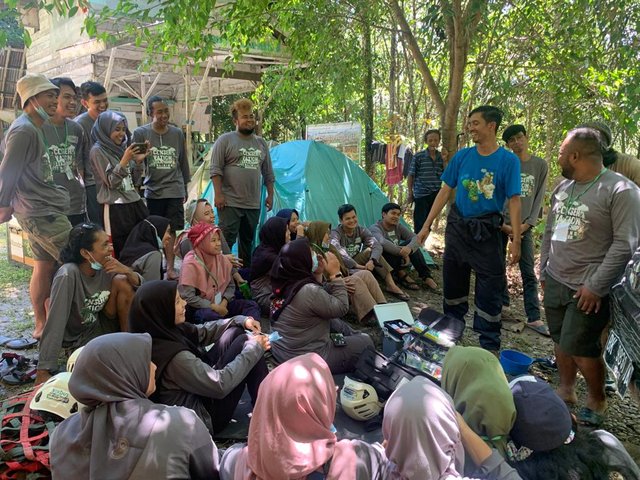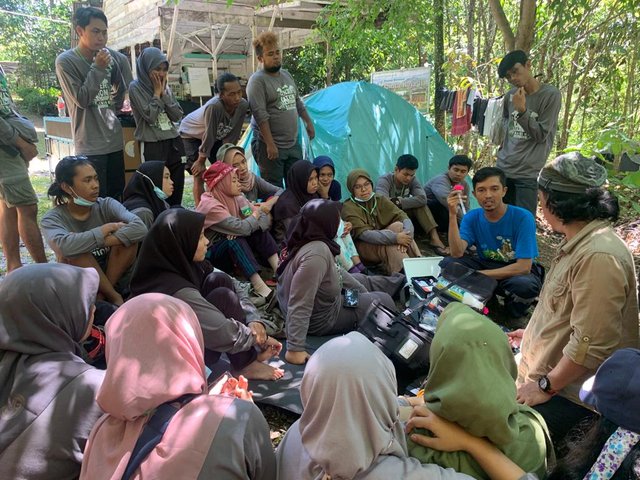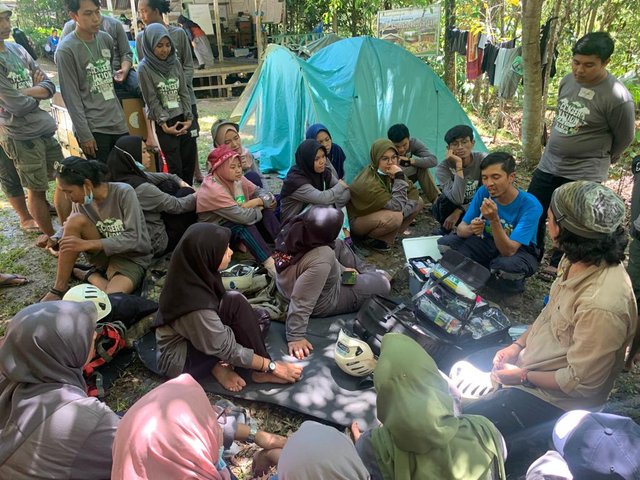 The first thing to consider when taking action is to identify the field landscape (such as conditions and vegetation) as well as the position of the orangutans (whether trapped or free). If two orangutans are trapped/will have, the first orangutan is in a relatively large valuable area and is trapped between the second orangutan in the middle of an oil palm plantation area, then the tree that is prioritized to attract is the second orangutan. Useful areas are more suitable for orangutans to live in the middle of oil palm plantations. In addition, the Task Force team will find it easier to execute or handle orangutans in the middle of oil palm plantations compared to those with tall tree stands.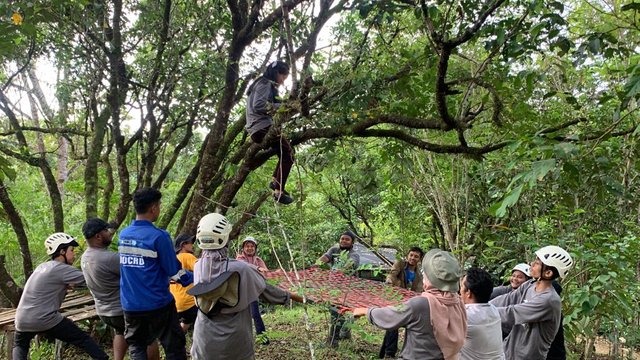 Before carrying out orangutans, the Task Force team needs to identify individual orangutan targets to be achieved. Some of the things identified were the estimated body weight, sex and number of individuals. Information on body weight as a basic consideration of anesthetic dose while gender and number of individuals as a consideration for their activities. For parents and children (2 individuals) it is recommended not to force them to be executed for fear of the possibility of the child being accidentally anesthetized or the possibility of the child being separated from the parent when executed.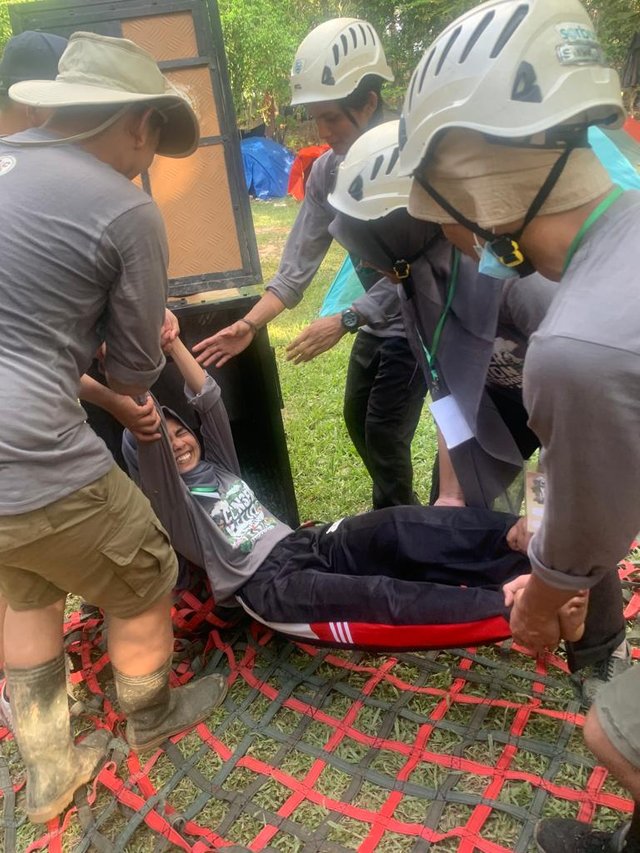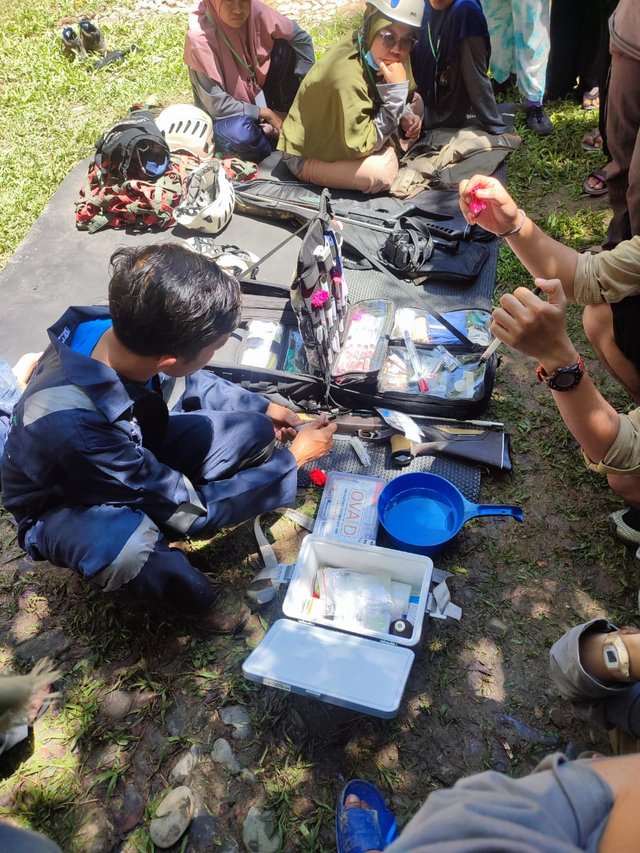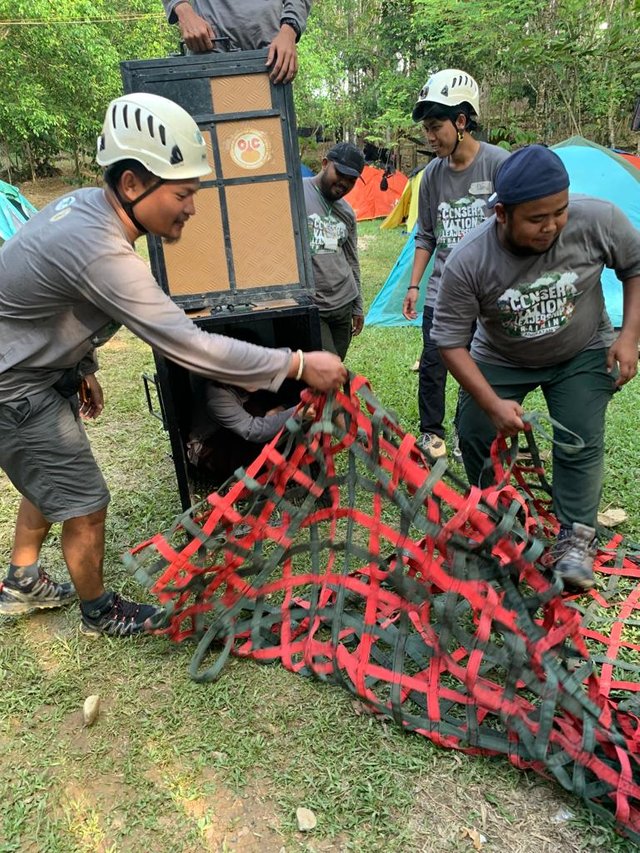 From 2012 to 2018, OIC's Human Orangutan Conflict Response Unit (HOCRU) team has rescued 162 individual orangutans in North Sumatra and Aceh from pets and disturbing plantations. In detail, the value from the plantation was then transferred to their habitat as many as 100 people, while the rest of the confiscated products were sent to the orangutans in Batu Mbelin, Sibolangit, Deli Serdang Regency, North Sumatra, which is managed by SOCP.
Now that's just a brief explanation of the orangutan rescue technique, the steps are still very long. I will try to explain the continuation at the next meet.

Special Thank To
@steemcurator01
@steemcurator02
@chriddi
@ridwant
@thegreens
@waisser-rabe
&
All My Team on Community