Morning:
Today I will tell you in detail what I did on 25-11-2021.
Morning:
I woke up at 9:30 this morning. I routinely wash my hands and face, then brush my teeth. Then I prepared myself a sugar-free coffee to start the day more energetically. Then I started to prepare myself a delicious breakfast plate for my morning breakfast. Today, for my breakfast, I fried the meatballs, which I bought from the supermarket before, and the potatoes I cut into apple slices in a pan with a little oil. I finished my breakfast with a few slices of toast, breakfast products and hot tea.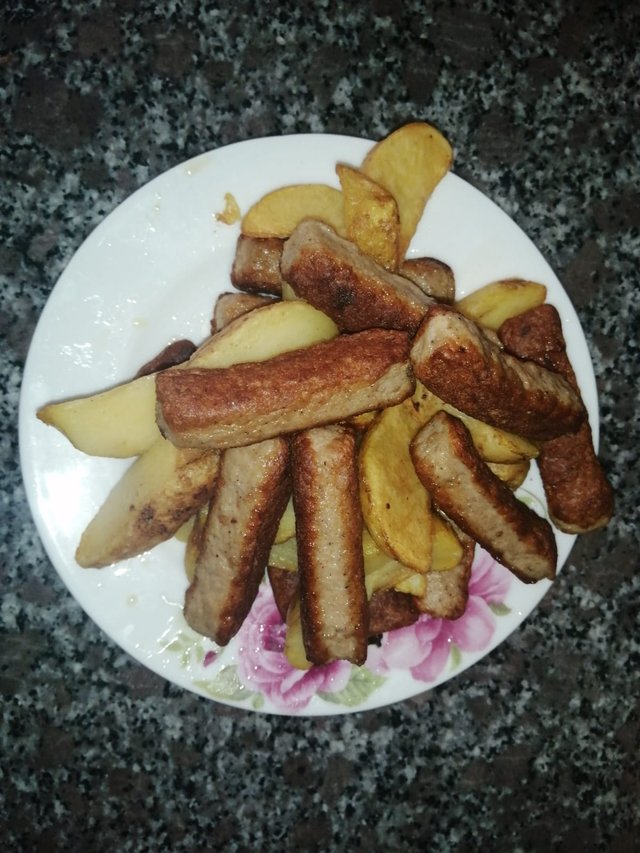 After Breakfast:
After I finished my breakfast, I went to my computer room. First I started checking the content shared in the SteemFoods Community, great day many users produced content for The Food Diary Game Season : 3, which I started, but even though our vote value in the steemitfoods account is not very high, I started to vote for the content as much as I could. The previous day, I sent 3 SBD from the sf-charity account to support the uncle of a user from the African Region in his struggle with diabetes. Our user sent me the photos of the medicines he bought and I shared our donation report on steemitfoods account.
SteemFoods Medicine Donation #23 |Twenty- Third Family Reached for Health Products Donation | Support Against Diabetes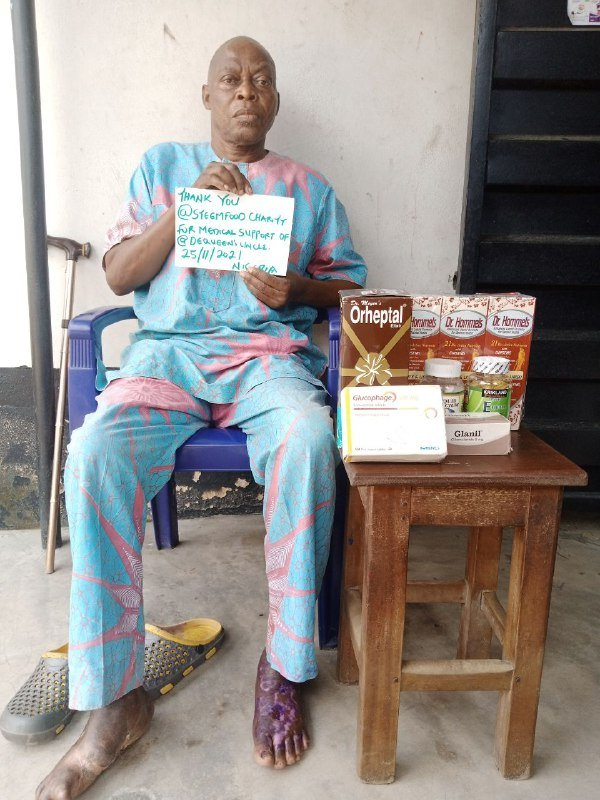 Towards Evening :
Today at 20:45, one of our Turkish Football Teams, Galatasaray, has a UEFA Europa League match, it was to meet with the French representative Marseille. The first match ended in a draw, so I decided to watch this match. Galatasaray brought the score to 2-0 with a great game at the beginning of the first half. The match was quite enjoyable and scored. Galatasaray won the match 4-2 and secured promotion to the next round. We are happy that our Turkish team won. While watching the match, I ate steak flavored chips and preferred to drink sugar-free cold coke. I couldn't find time to watch a match for a long time, so this was quite enjoyable.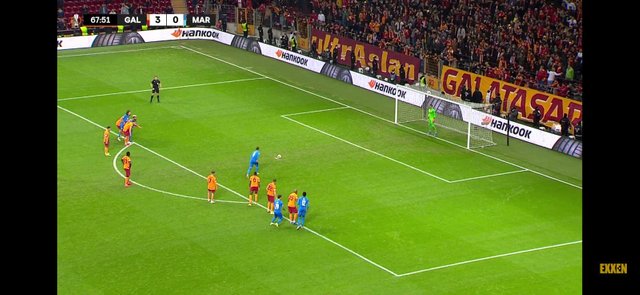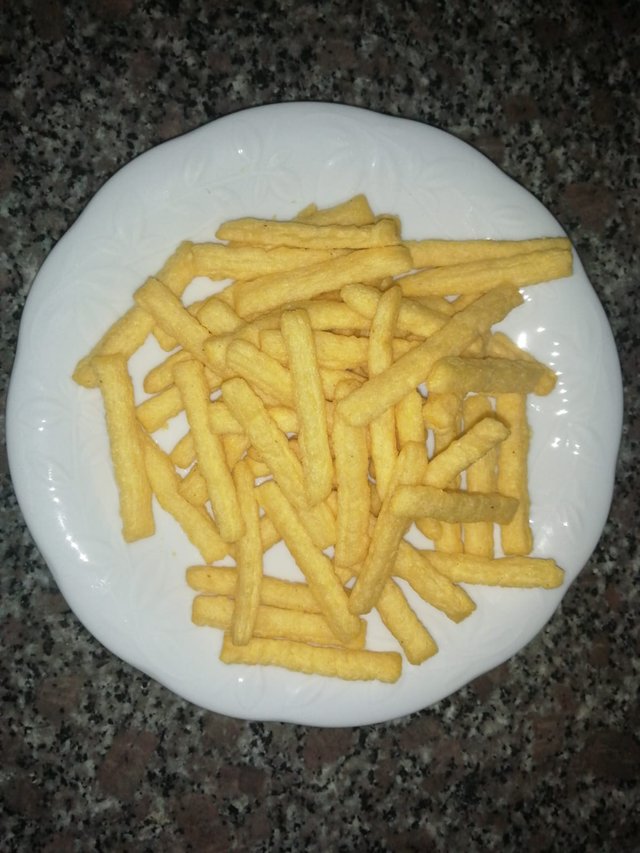 Evening :
After watching the Galatasaray match, I switched to my computer room and first announced the "Best club5050 - club75 - club100 SteemFoods Posts of the Day" on 25-11-2021. Our users who read my diary game post yesterday saw that I said that I will increase the delegation awards made to the steemitfoods account. As of December 1, 2021, I increased the amount of delegation rewards made to the steemitfoods account by 33.3%. You can see all the details below...
25-11-2021|The Best #club5050& #club75 & #club100 SteemFoods Posts Of The Day 🆕 |Join SteemFoods-Shopping List Event !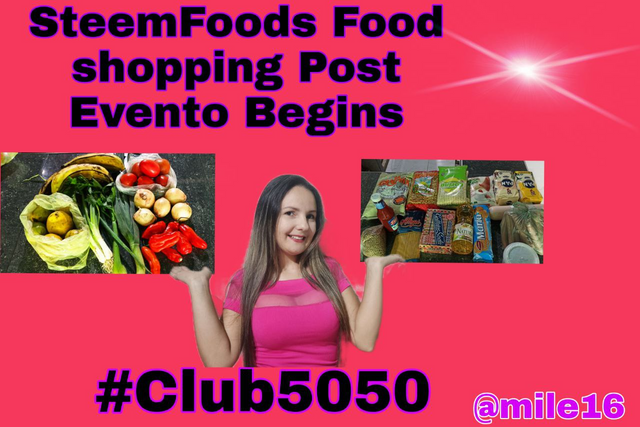 Delegation Awards Increased by +33.3% ⬆︎ as of December 1, 2021 | 8 STEEM + 8 TRX per month for 1000 SP 📈 🚀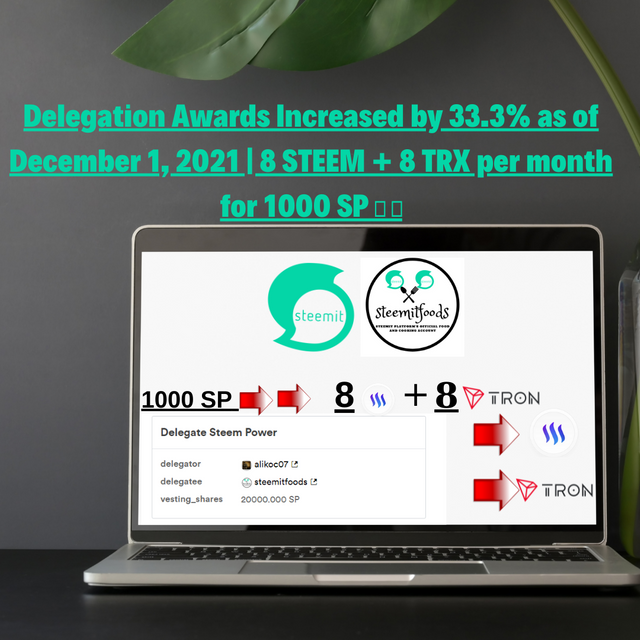 This was the activities I did today, see you in my next diary ... :)