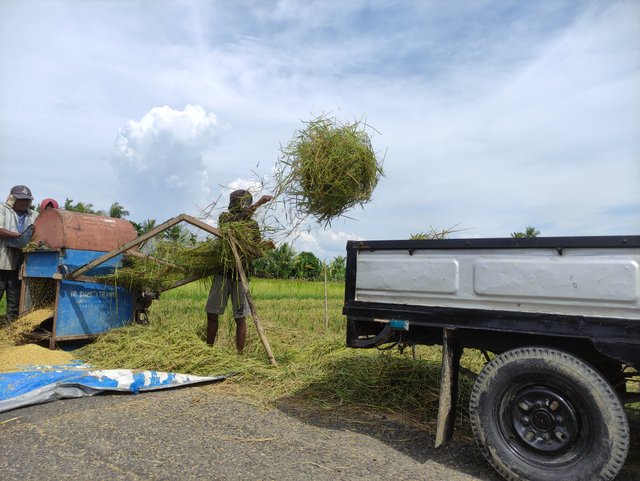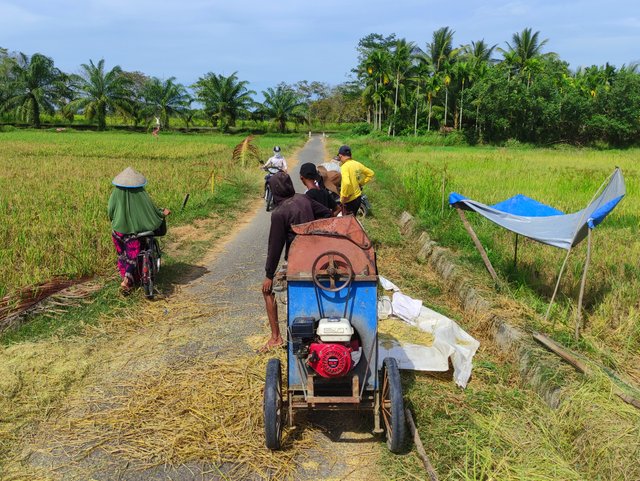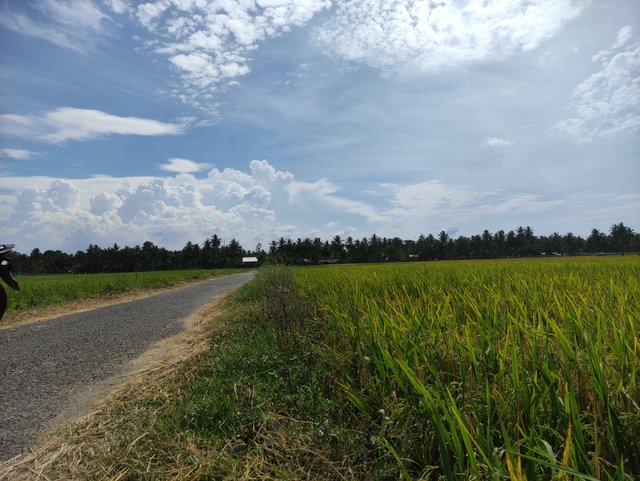 Good evening friends, wherever you are, how are you on this happy afternoon, may we all always be in good health and always in the protection of Allah subhanahuataala.
come back with me on this occasion.. I want to share, namely the process of harvesting rice in our village, namely the province of Aceh - Indonesia, where we harvest rice, some still use the old method, which is as below and this is a little inconvenient compared to modern rice harvesting tools. .. if it's been a very long time we harvested rice in this way even to the nest and the number of workers is only 4 people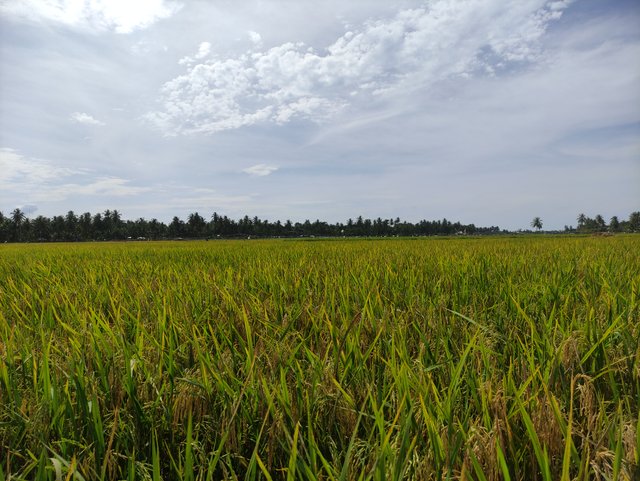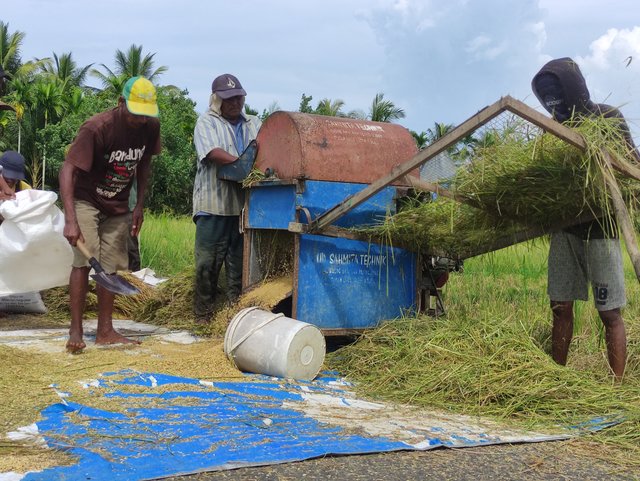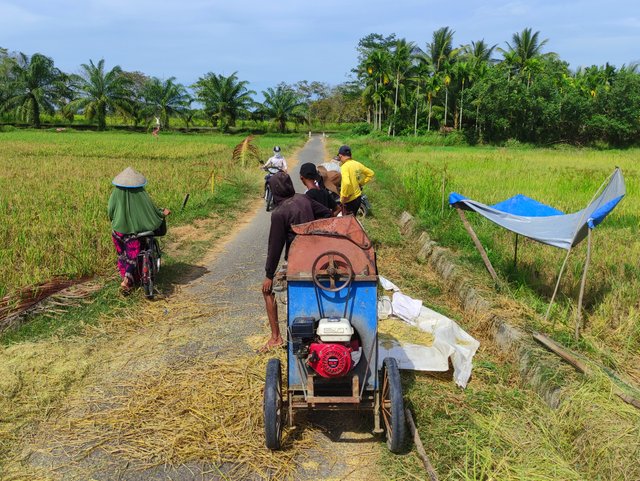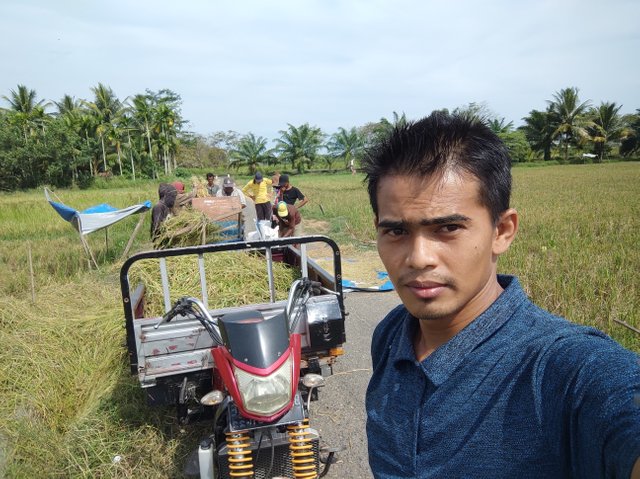 and I use waste straw as fodder for livestock and this is my daily job where every day requires more cow forage which must be available to cows every day the easiest is to find a solution to provide easy and quality cow feed without having to waste superhuman labor
And one way for me is to look for alternative feeds, including dry rice straw, which I look for in the rice fields.
Because sacrifice includes energy for us and straw is one of the foods we like because straw has air content so it can be tried. Maybe it can be tried for those who have livestock such as cows... because food like this is free and very easy to take at least we can add  power in raising cattle

This is all I can share on this happy occasion, I hope all friends like it, don't forget to give criticism and suggestions. Thank you