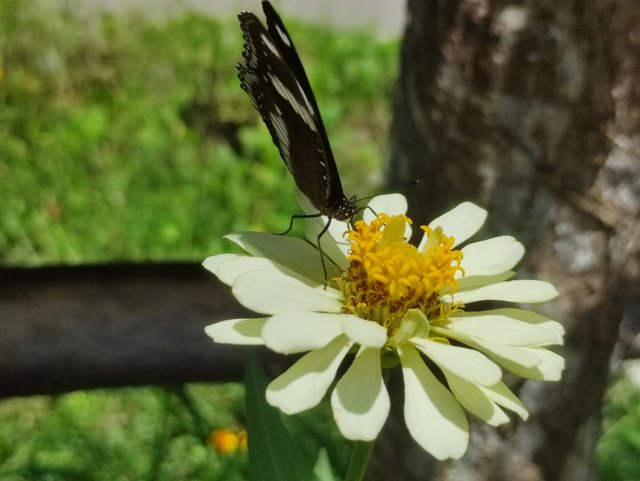 Good afternoon all friends. On this occasion I would like to share a photo of a flower and a butterfly perched on a flower. I took this photo using an ordinary cellphone camera.
Flowers are indeed one of the plants that we encounter very much in our environment, especially flowers that have color and beauty so that these flowers become a very expensive price and can be cultivated in all of our society.
As for the flowers that I photographed, namely zinnia flowers that grow so easily and have very beautiful flower beauty, zinnia flowers have several kinds of colors and include flowers that have no price but have extraordinary beauty, namely the flowers are very bright and bright.
here too there is a butterfly perching on all that has a black color ,, indeed flowers and butterflies have an inseparable relationship because butterflies always need what is called the food in flowers which is called honey so that butterflies are always near flowers and flowers are very beautiful when there are butterflies flying next to the flower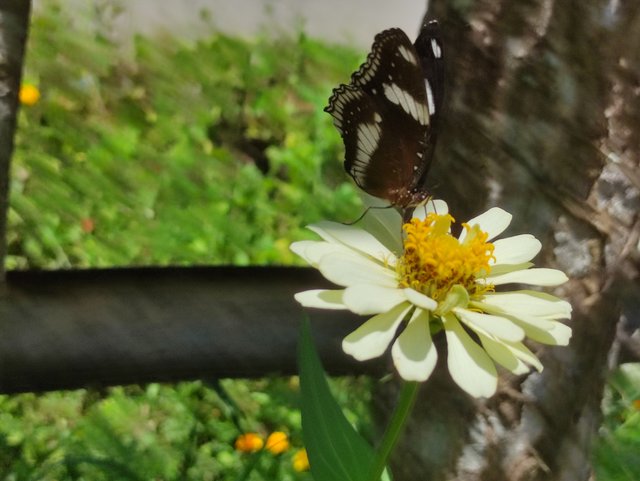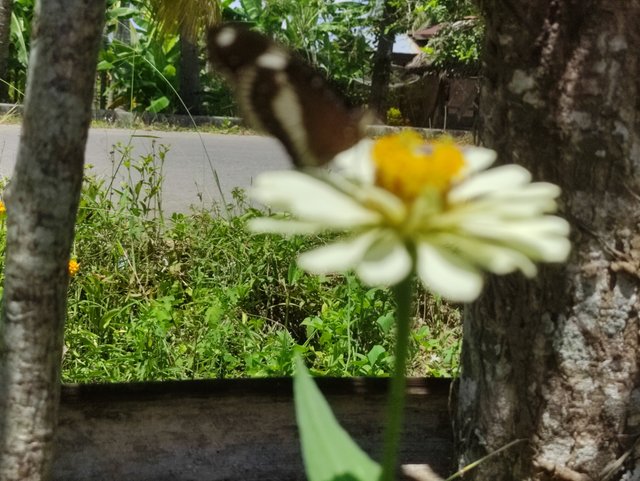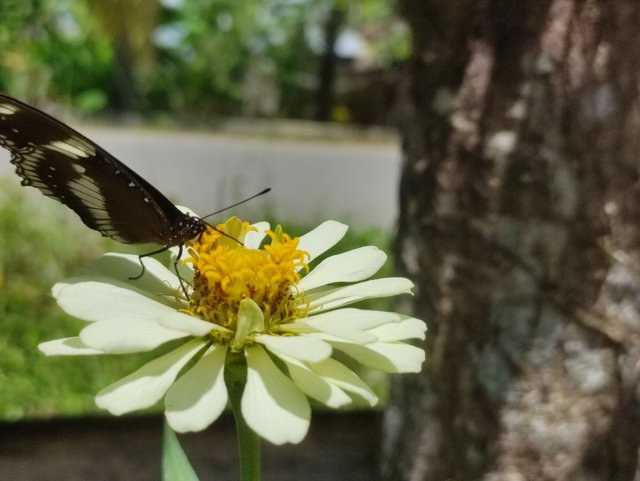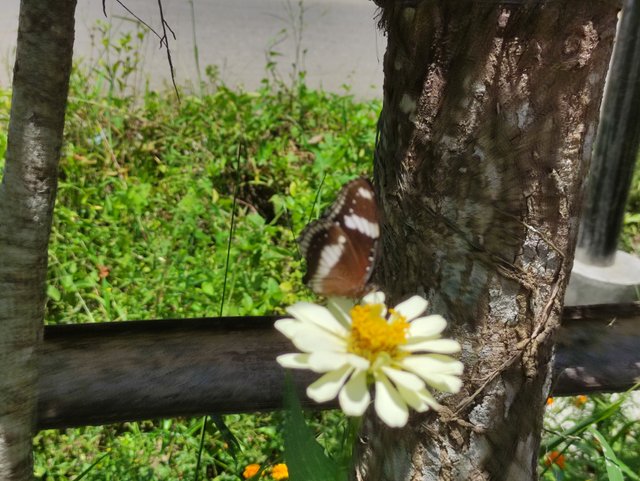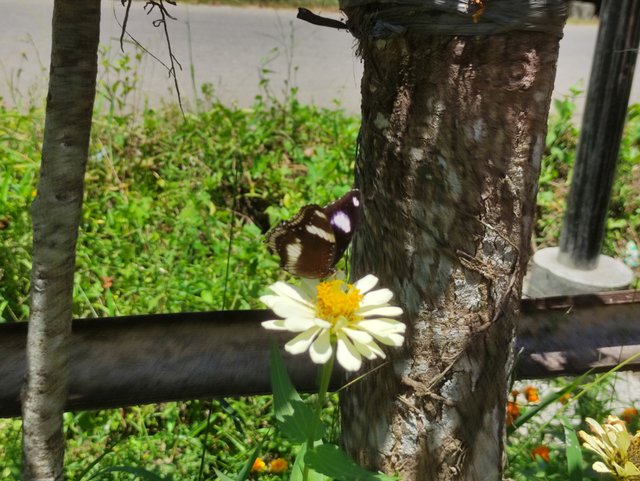 this is all my friends can share On this occasion I hope you all like it Don't forget to leave a comment