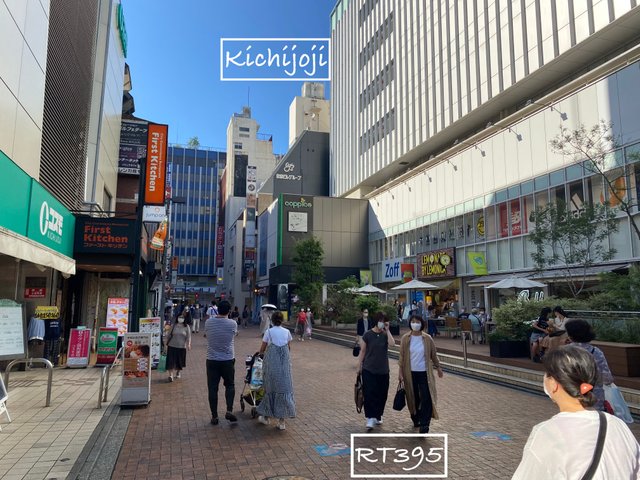 Continuing where I left off with Inokashira Park https://steemit.com/hive-161179/@rt395/inokashira-park-in-kichijoji-tokyo-travel-3, Kichijoji is a popular district 20 minutes West of Shinjuku by train in the city of Musashino. I think the main attraction of Kichijoji is Inokashira Park and that has nurtured the growth of a small mega district that has most of what you expect to find in the larger cities in Tokyo, great food, boutique shopping, an old shrine, bars and odd shops.
I will break this tour down into 3 parts, SunRoad(covered shopping street district), Harmonica Yokocho(bar district) & Nakamichi-dori (boutique shopping street).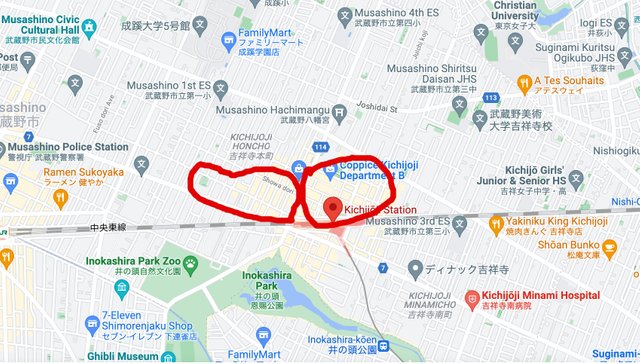 SunRoad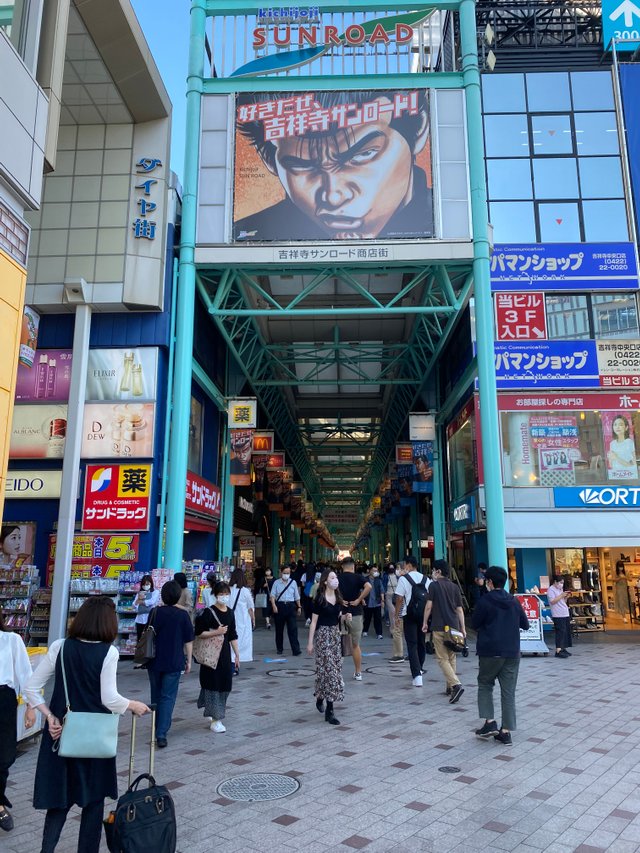 SunRoad is a covered shopping district street in Kichijoji closed to vehicle traffic. Theses covered streets are called Shotengai商店街 in Japanese and are common to many major shopping areas in Japanese cities. They make for nice shelters from the harsh winter & summer seasons in Japan.
SunRoad has many of the typical elements of tourist and general shopping district, restaurants, traditional Japanese pottery stores, drug stores, and basically anything you need for daily life. The streets that branch off from SunRoad I've found are where the best shopping is though.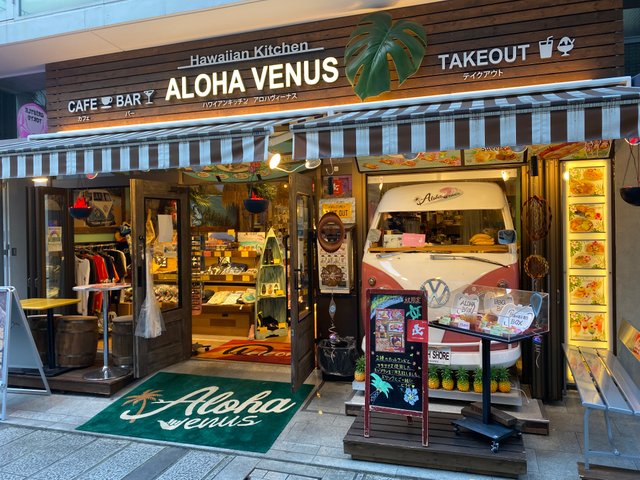 Take for example Aloha Venus, a Hawaiian style bar & restaurant. While I didn't eat there, you know any place that puts a micro bus VW in their shop as well as all the additional decorations, has got to be good. You don't dump that kind of money in a place if the food is mediocre.
Then there's Junk World. A nicely designed used computer & electronics shop. Why can't all used computer places look this cool?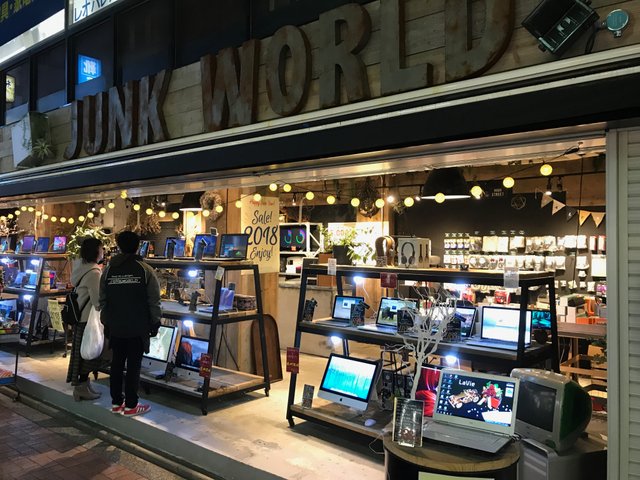 (I took this photo in 2018.)
Those are just a few examples of the shopping in and around SunRoad.
Harmonica Yokocho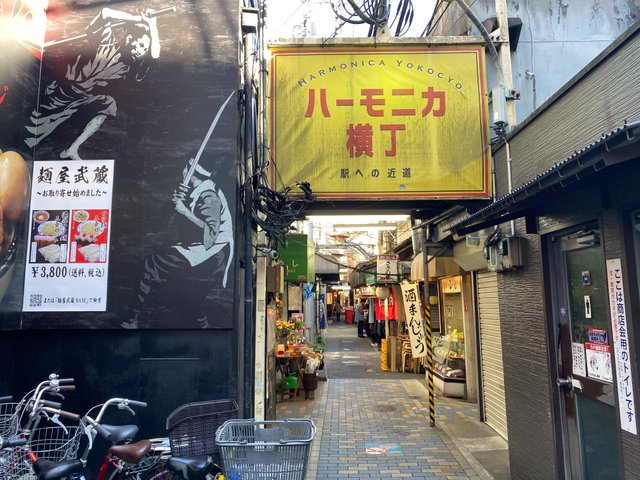 Harmonica Yokocho is the area I like most in Kichijoji. It's the bar district butting up against SunRoad. It is made up of narrow streets containing several bars and restaurants and sweets shops. My wife and I have been here a few times. The food is good at several of the places we have tried and the atmosphere is lively so it's a fun place to go bar hopping.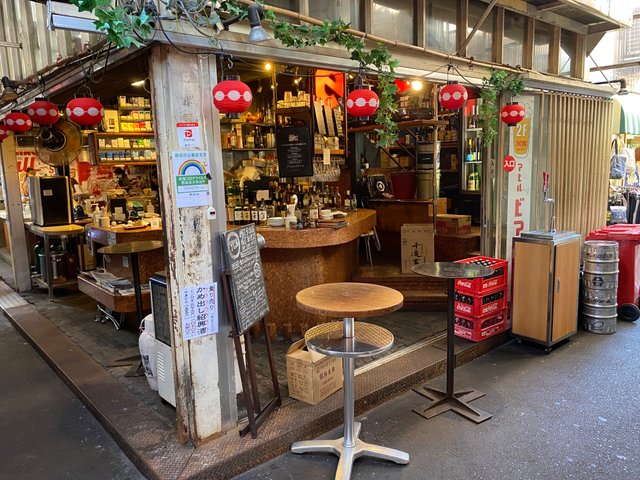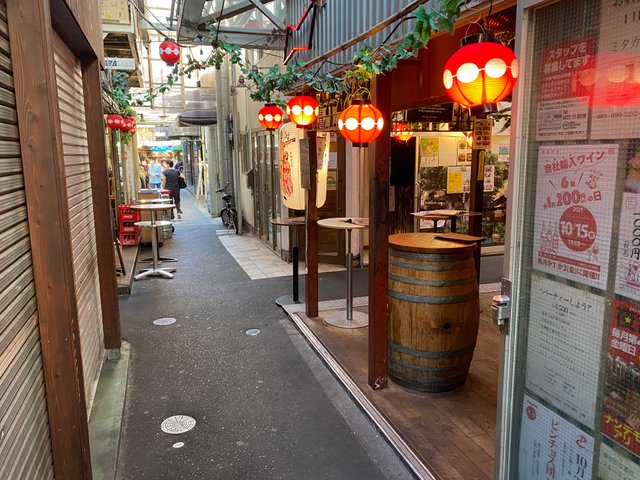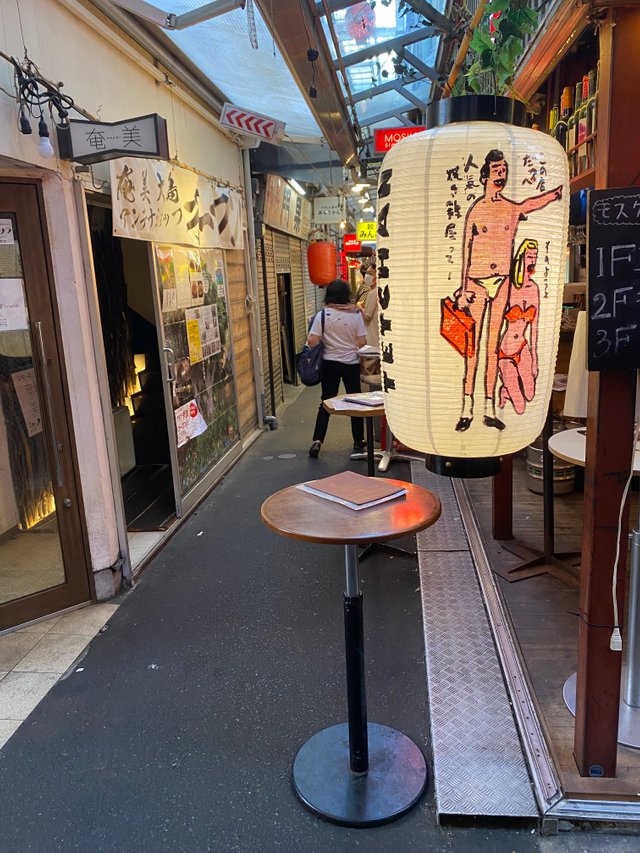 Tetchan is a yakitori bar and hit and miss. When my wife and I went there the food was delicious, drinks were reasonable and the staff was good, but reading some of the reviews on Goolge some people have had bad experiences. It's one of the most popular bars in Harmonica and was deigned by a well known architect named Kengo Kuma. It's an attraction so I think eating there is worth the risk. Here is their website, http://hamoyoko.jp/menu/kichijoji_tecchan/
Just outside of Harmonica there is an authentic taco shop, called Tacos Shop. I've written about it before, a few years ago and I would definitely recommend it. The owner spent 2 years in Mexico learning how to cook Mexican style tacos and he did a very good job of bringing that flavor back to Kichijoji.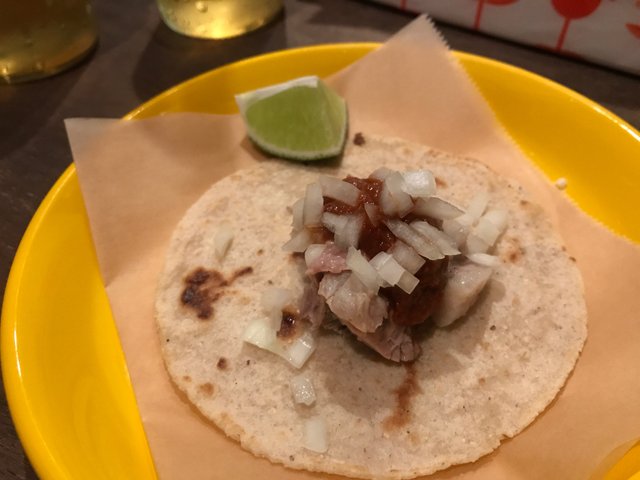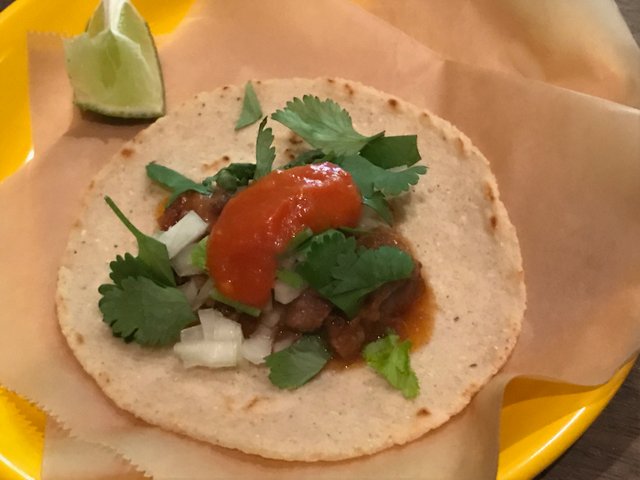 Nakamichi-dori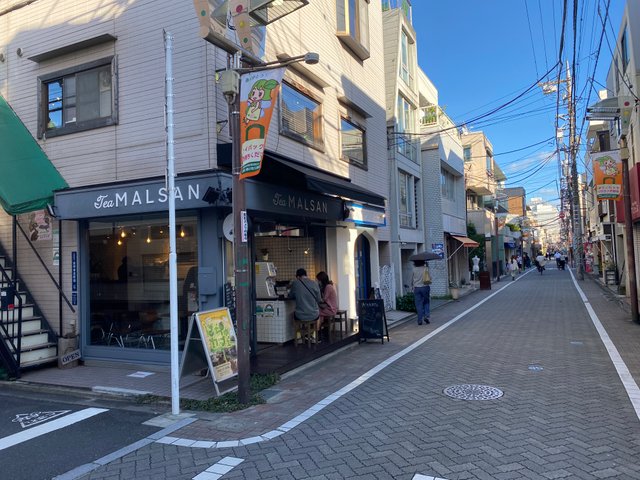 Nakamichi-dori is a real gem of a street. I walked the entire length of it until it becomes completely residential, about 600 meters and almost every other store I wanted to stop in and look around, from America's Oshman's Sporting Goods to Petit Mura the cat cafe.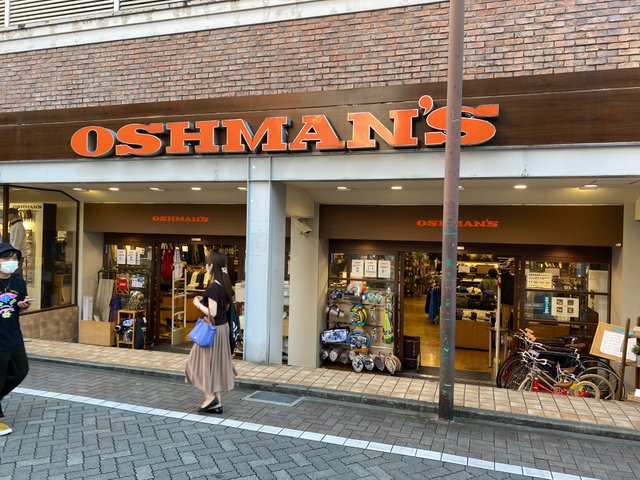 My first stop on Nakamici-dori was Petit Mura, a tiny mall with a cat cafe. My wife and daughter like the cat cafe's so I was there to do some recon for them... seriously... I have no interest in them whatsoever, honest, none, at all, never, ever, total dog guy, I swear on my cat.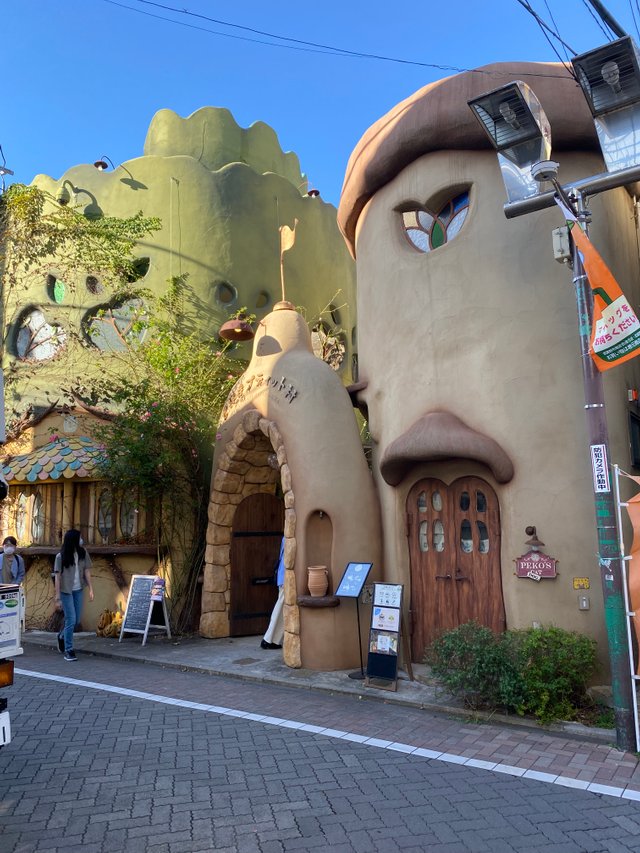 The buildings are designed in a fantasy like theme. That alone will bring in onlookers as it stands out compared to all the other buildings.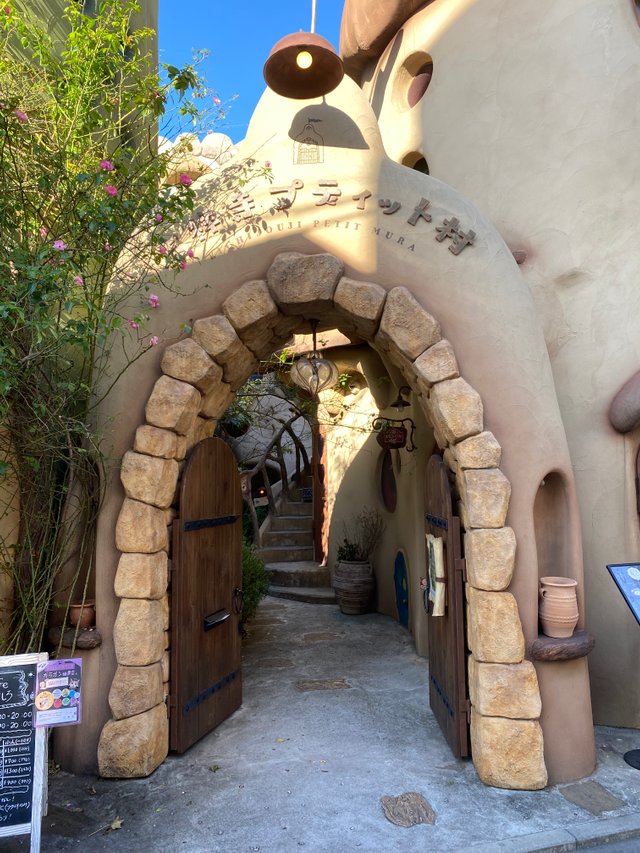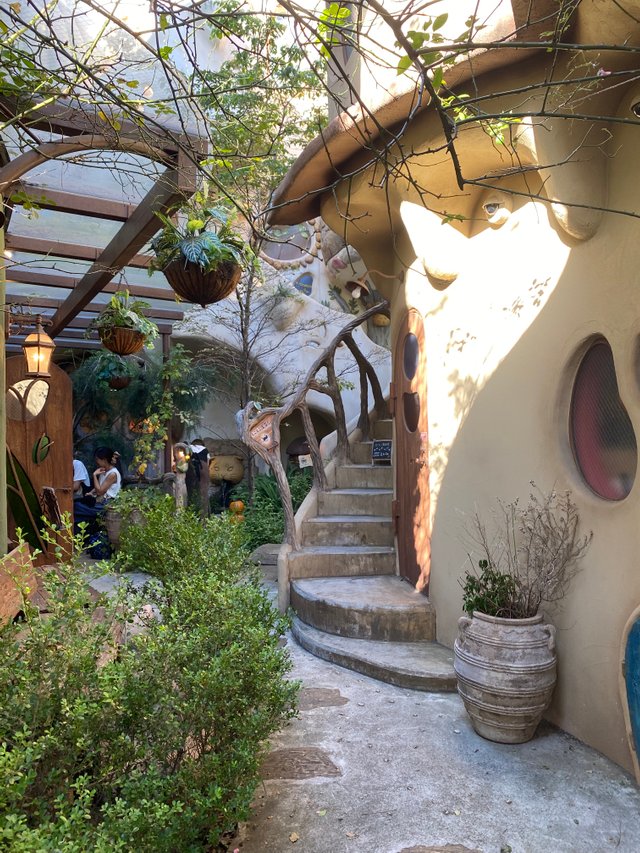 This is something straight out of Disneyland or The Hobbit. I called my wife and told her it would be a great place to open up a gem and mineral shop!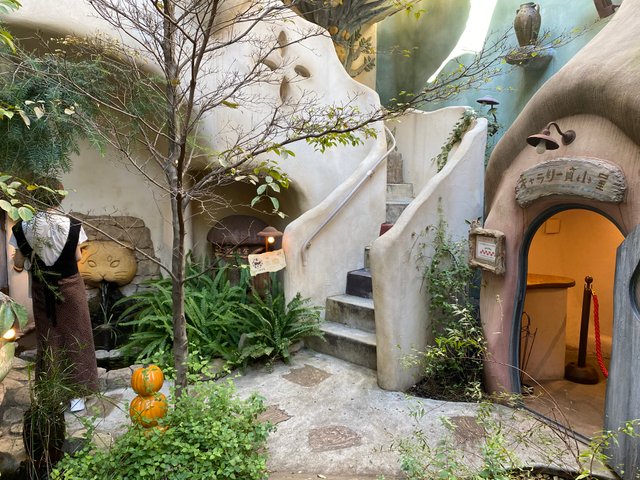 She replied, "ya, ok....have fun."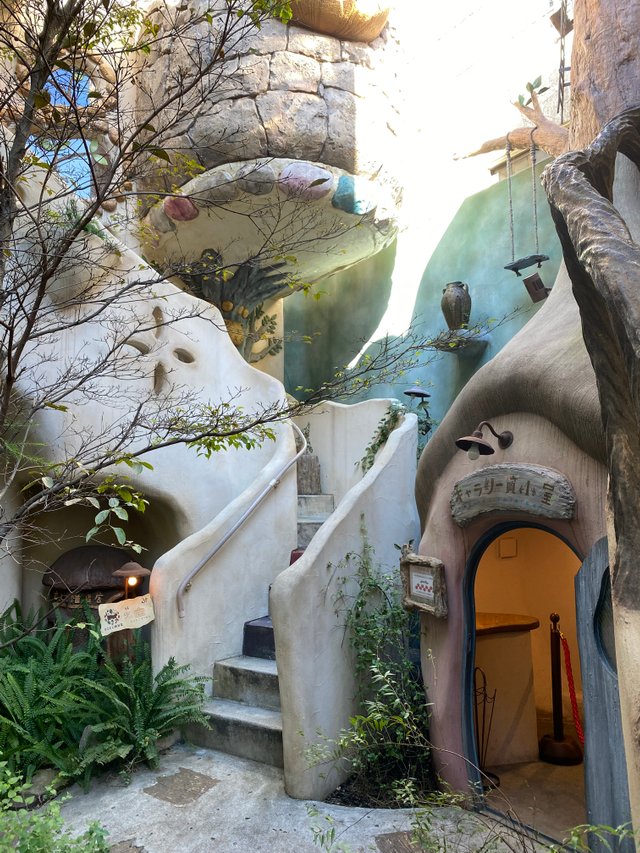 I stayed just long enough to get some pictures and got out of that feminine, feline place.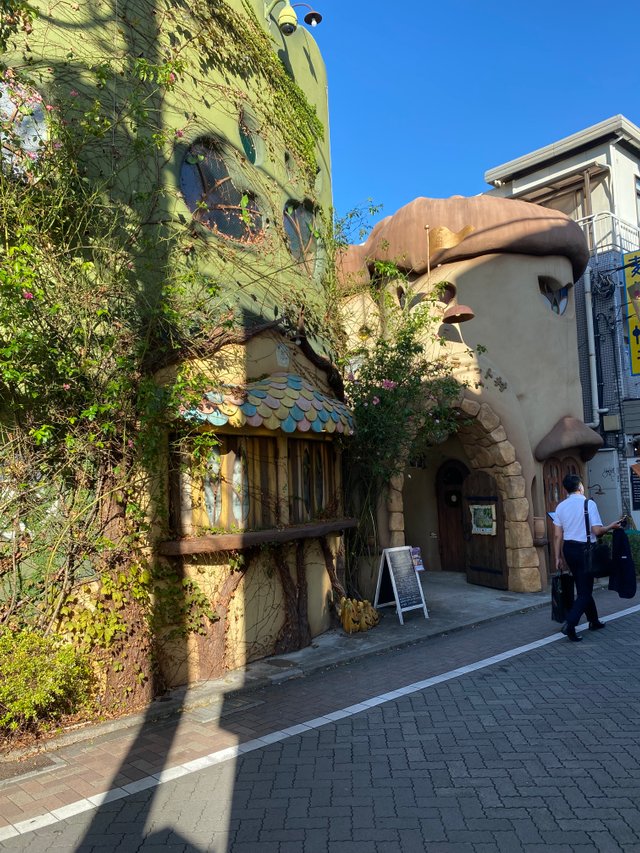 I continued on the street past cafe's, boutique clothing stores and gourmet coffee & tea roasters.
Grandma Mama Daughter(what a cool name & concept)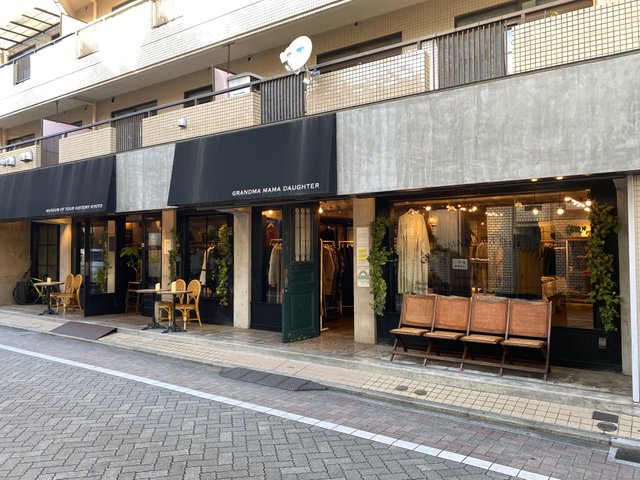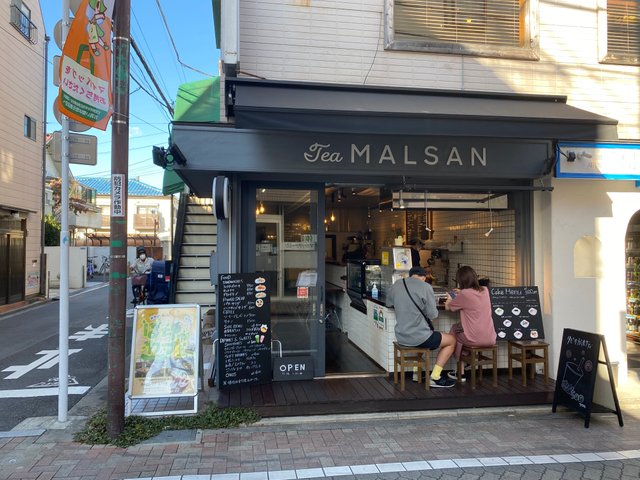 A rock and crystal shop! My dreams of opening in Kichijoji were shattered.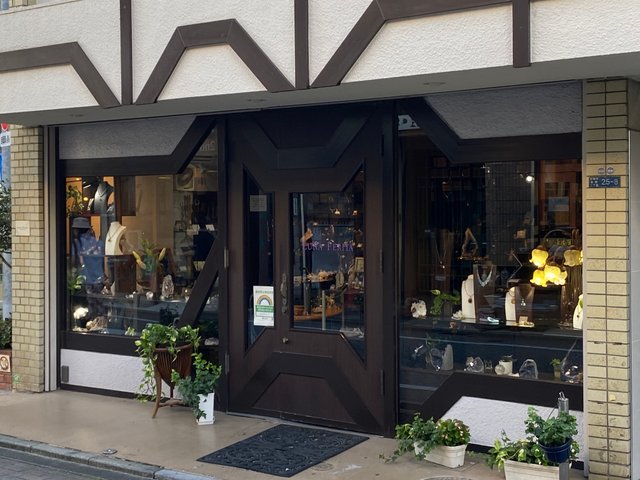 I liked this retro condo complex with the modern stores on the first floor.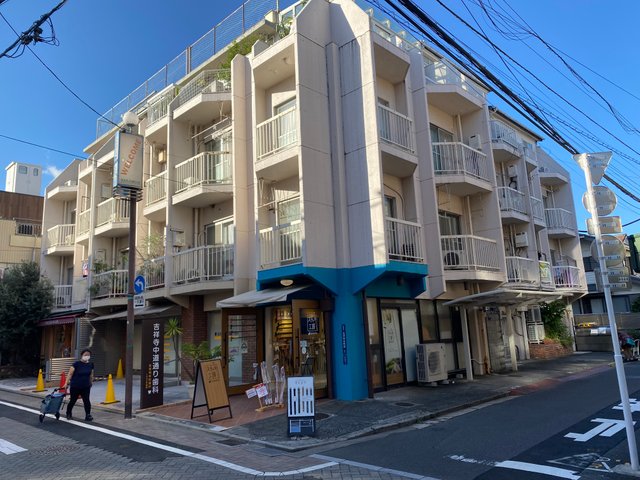 This old building was cool too. Take an old, concrete mansion, add some modern wood treatments and wallah!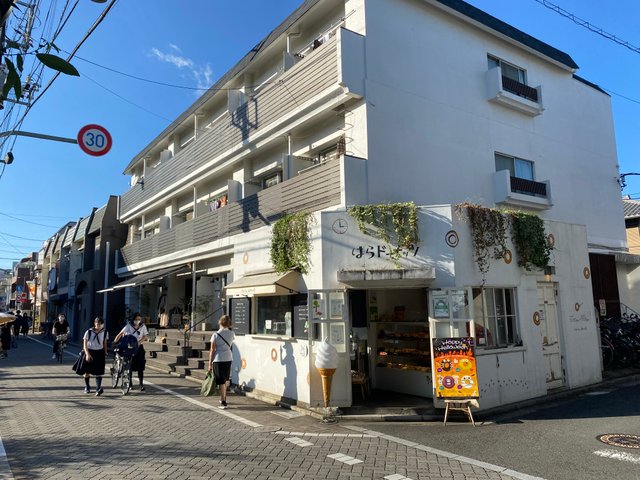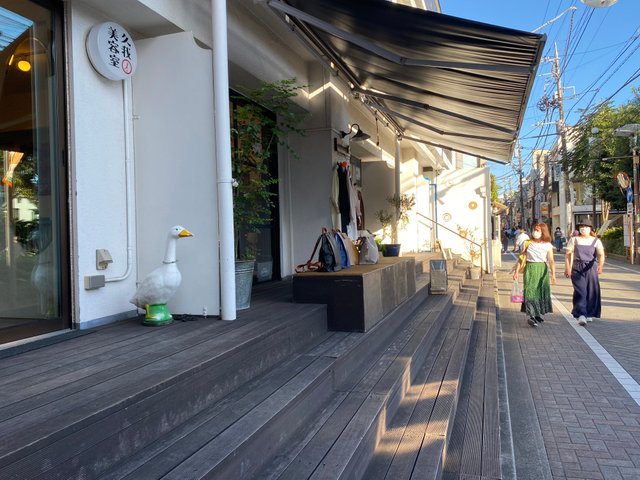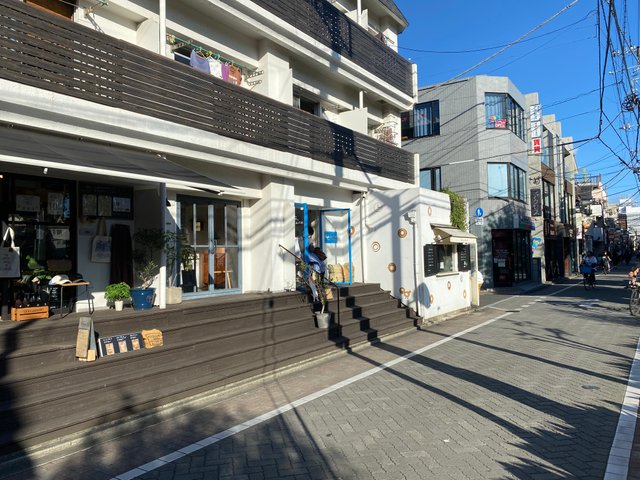 I found out afterwards that donut shop and coffee shop next door are considered excellent and a must try, but I spent my time in the park across the street taking a late lunch and drinking a red bull.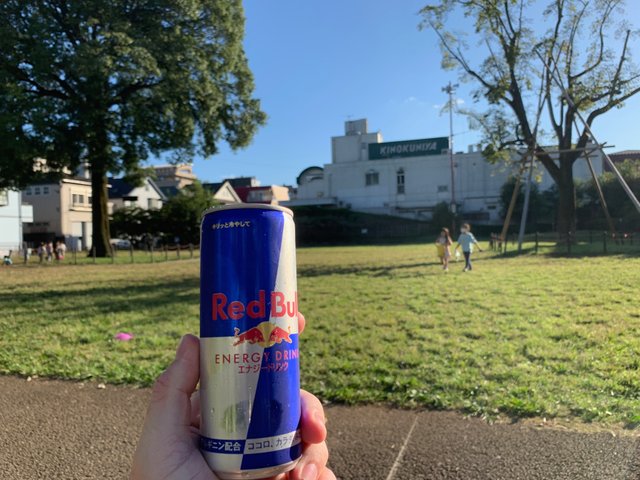 This park is the turn around spot. From here the street becomes totally residential.
I walked back for a second look at things I missed the first time around, like this dilapidated barber shop.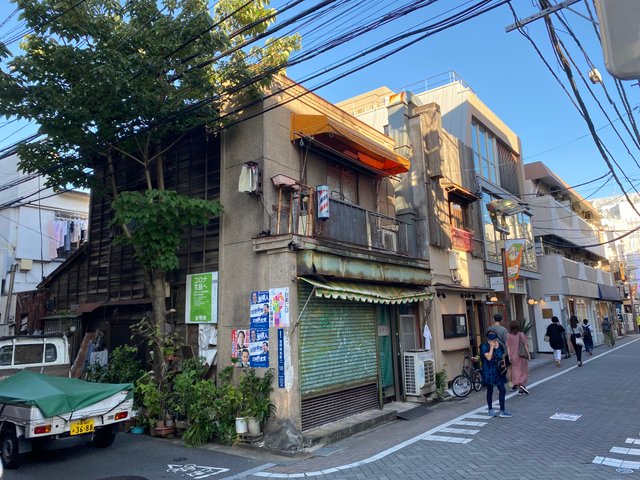 Or this very cool window opening with a pad lock.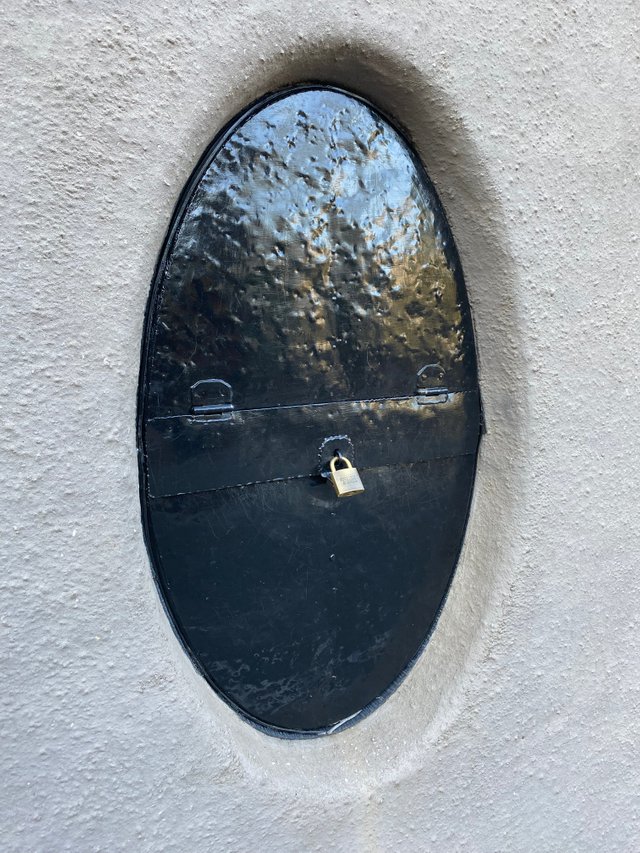 A small fresh food market.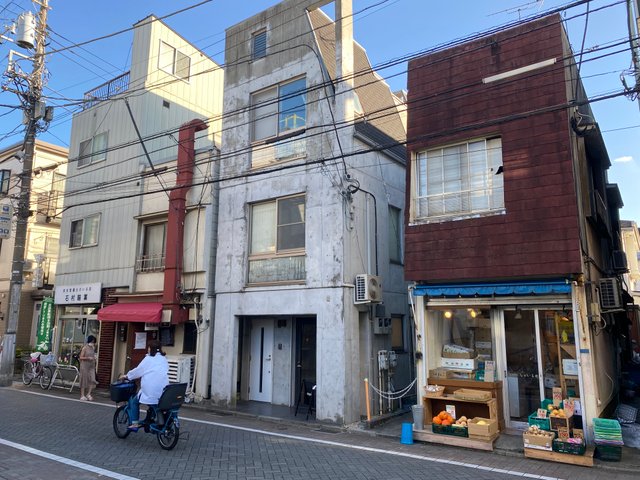 A gourmet sweets shop called Lemon Drop with an esthetician upstairs.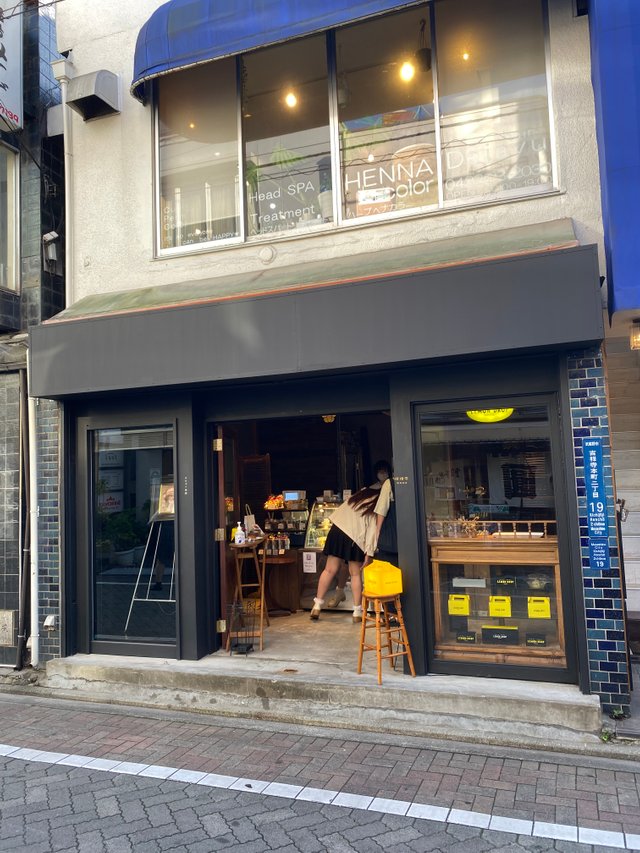 There are tons of small businesses along this street and the adjacent streets. One of those businesses that caught my eye was Robert's.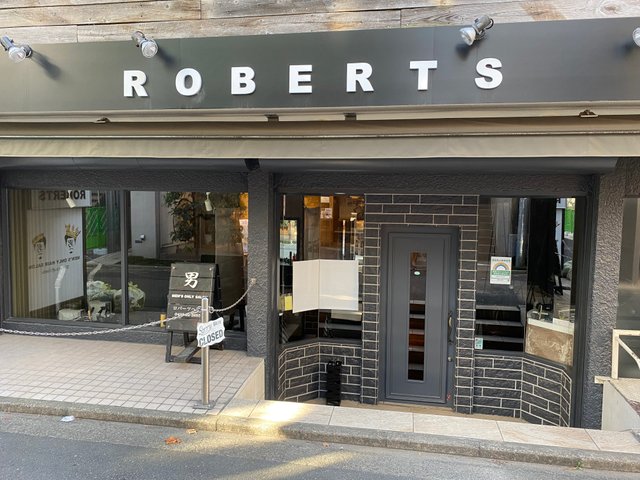 Robert's is a men, Kings only hair salon.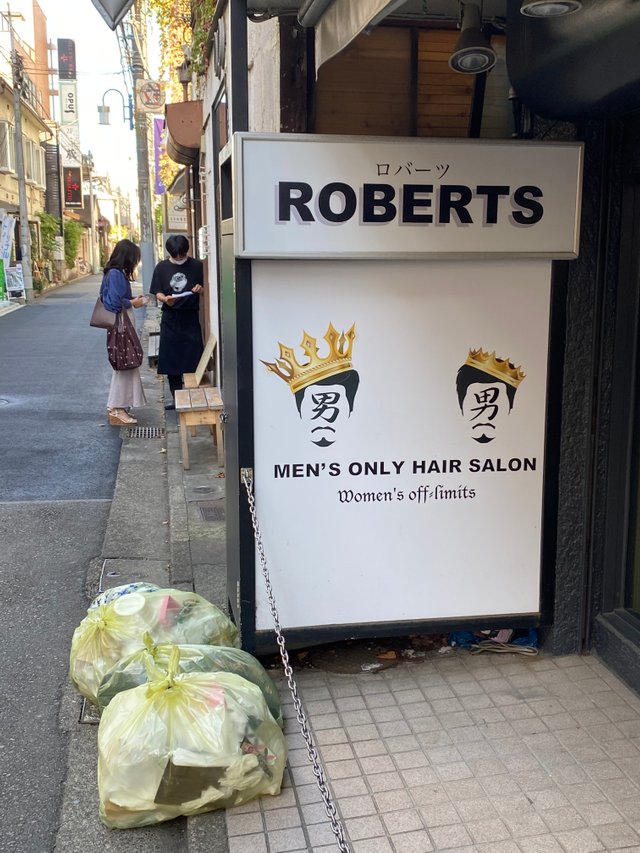 I'll be honest though, I prefer a woman cutting my hair than a guy. I want a woman's perspective when discussing how to cut my hair and women have a softer touch.
A cool little home goods, zaka, shop.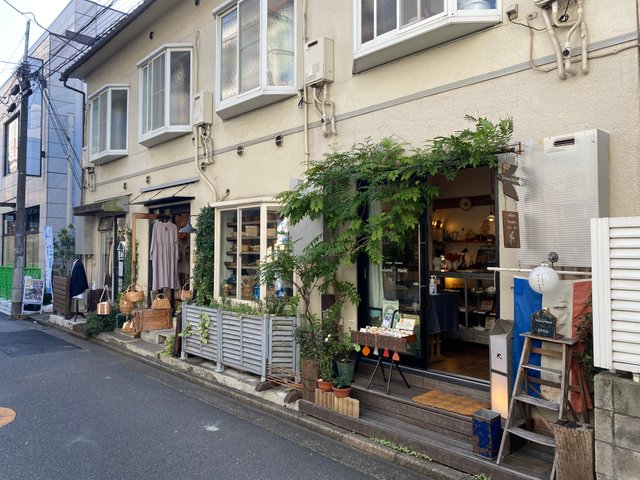 And that's it. This is why I love Tokyo so much. There is endless imagination, creativity, attention to detail and effort put into everything. America has become as bland as the food we produce. We could learn a lot just from the shops in Kichijoji, let alone Tokyo and the rest of Japan.
I'll close with a last few shots of the street outside of Keio Kichijoji station and a nice tune I listened to while walking around Kichijoji.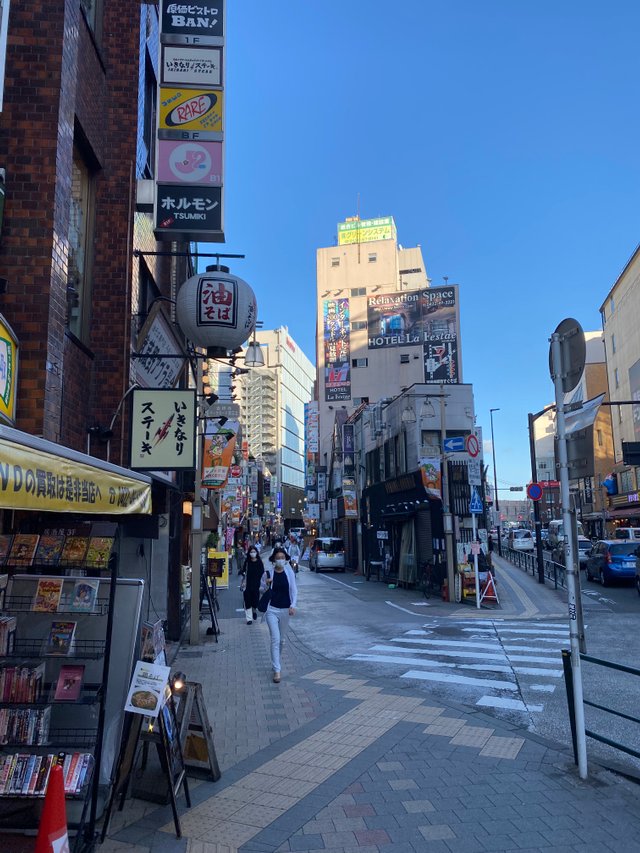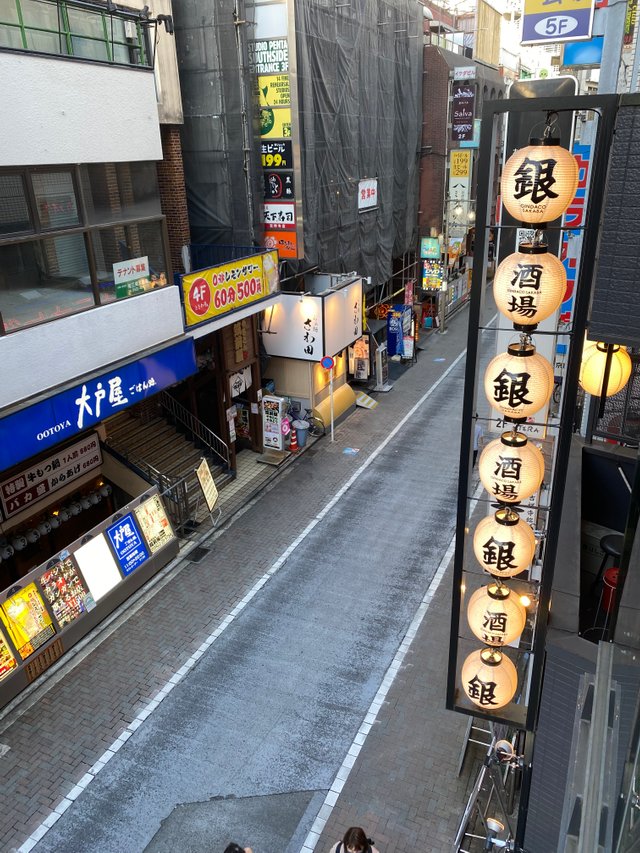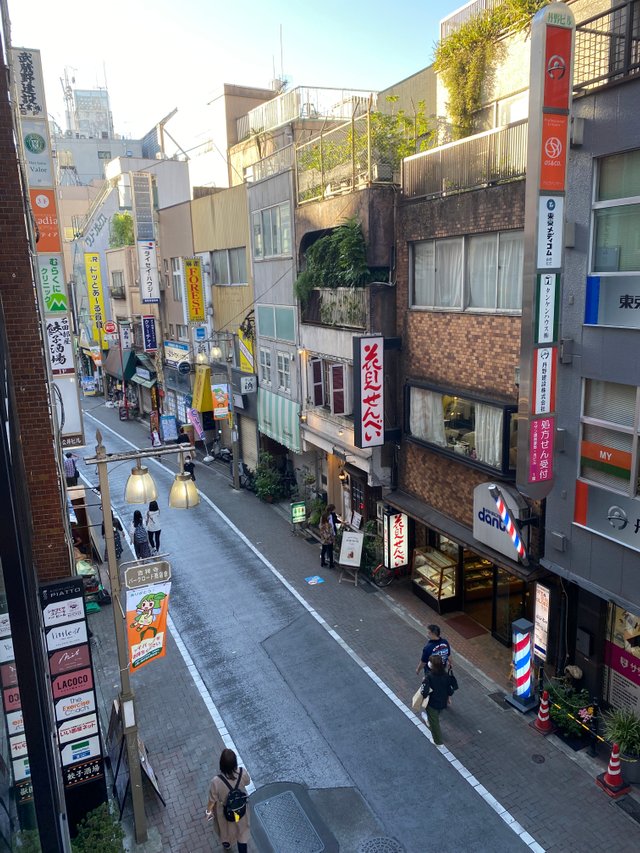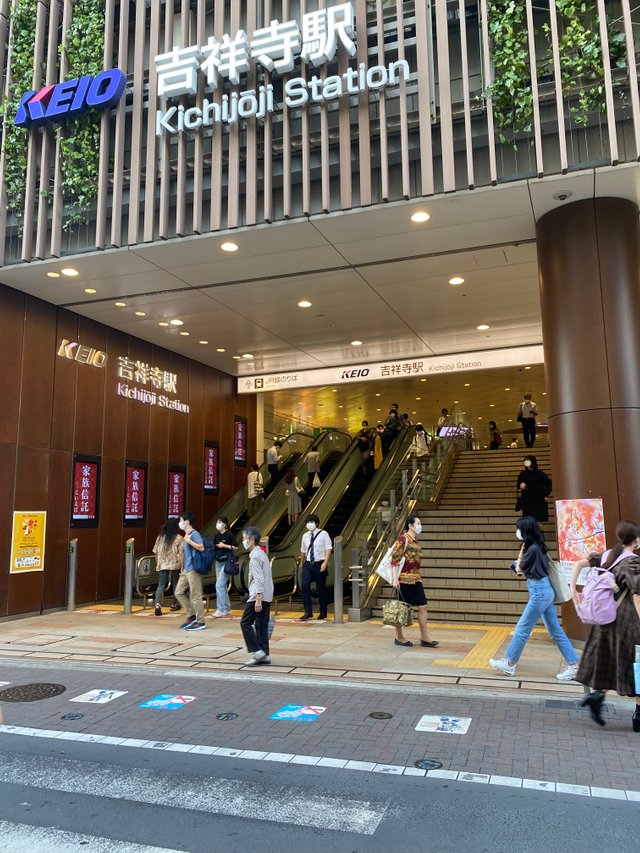 終わりました。