Hi all friends!!!
10% payout to @japansteemit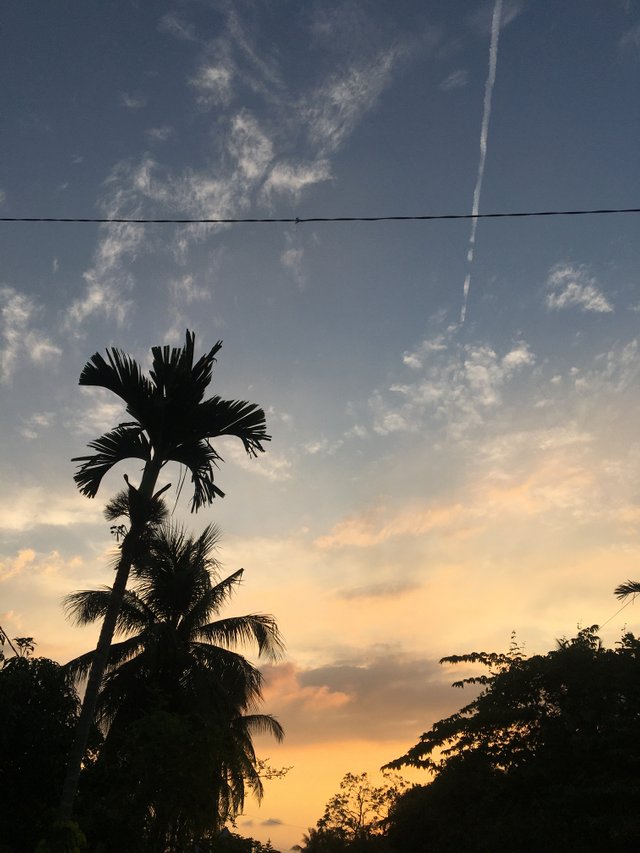 On this occasion I want to tell you about a beautiful afternoon. In this afternoon I relax with my parents at home and coincidentally also today I have a day off from work and I spend time with my family.
While relaxing with my family, I also talked about my work and discussed work problems because these days it is very rare to get together like this. As time passed without me realizing it, the clock was about to set.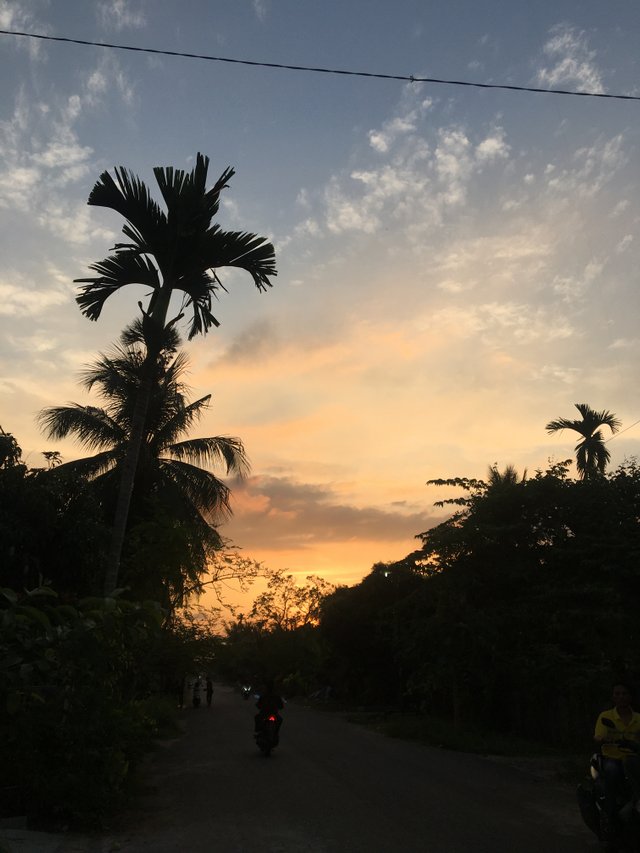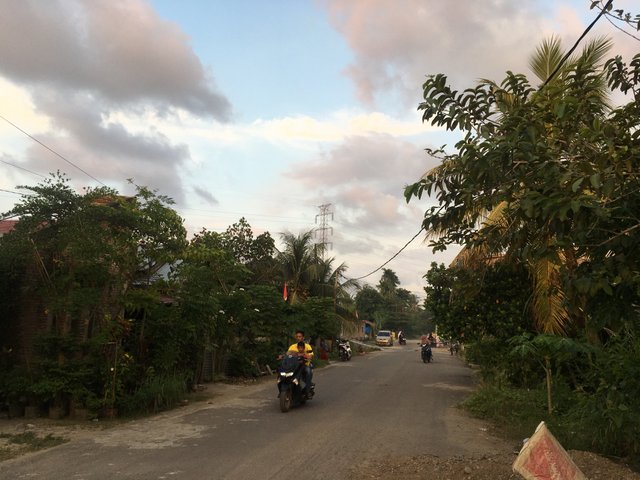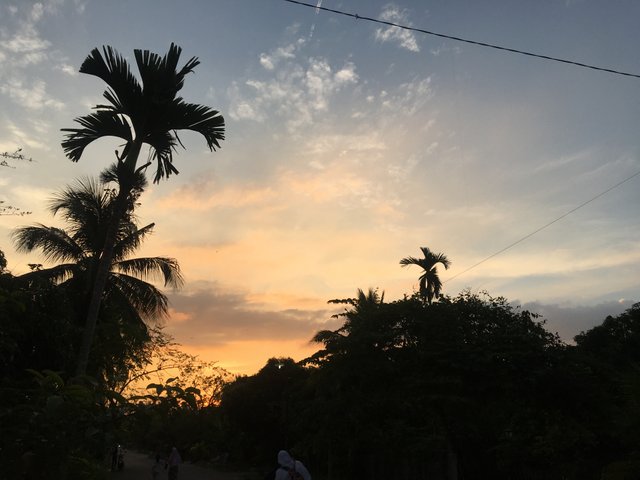 And the sun was very beautiful at that time, so I immediately took a picture of it and the results were also very satisfying. This sunset made me so comfortable and so attracted to the colors that I was standing in the middle of this road for a very long time.
Than my post tonight which tells about the beautiful afternoon, see you in my next post.
Thanks to Admins :
@tomoyan
@juichi
@japansteemit
@malihafarhan
Regards
@rahmat31