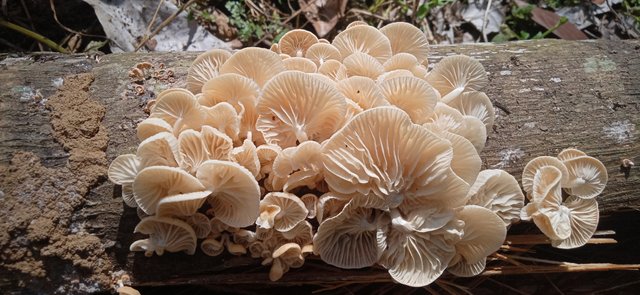 this time I will present some pictures of mushrooms that I have captured a few moments ago, I am interested because the mushrooms are a flock or a crowd, growing together thriving on the palm fronds,
the mushrooms grew together and had a large crowd, when I wanted to take a picture using a macro lens, it turned out that my experiment was in vain, I had to take the picture using a smartphone camera only,
it turns out that there are very many types of mushrooms that grow on the palm fronds, and they also grow together,,
on that day I monitored whether the existing oil palm fruit could be harvested or not. because I went to the oil palm plantation, of course I brought equipment to hunt mushrooms.
that's all I can discuss next time we will meet again...