最近、気温も温かくなってきたので、外で飲みたくなる環境になってきましたね。
今週末は駅近くに飲みに行ってきました。
The temperature has been warming up lately, and the environment has become more conducive to drinking outside.
This weekend I went out for a drink near the station.
1件目はお寿司屋さんに行きました。
ホタテと手羽先、お寿司を頼みました。
ホタテが香ばしくて、とても美味しかったです。
残念ながらお店が混雑していて注文していたお寿司は食べられませんでした。><
We went to a sushi restaurant for the first one.
I ordered scallops, chicken wings, and sushi.
The scallops were savory and very tasty.
Unfortunately, we could not eat the sushi we ordered because the restaurant was crowded.><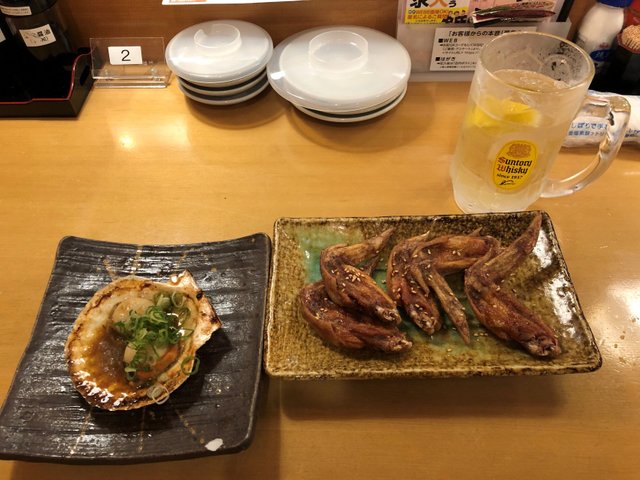 2件目は串揚げ屋に行きました。
生姜の串揚げがオススメだったので、注文しました。
生姜のアクセントが良い感じでした。以外でしたがッスパラガスが一番美味しかったです。
次回はもっと多く注文しようと思います。
The second restaurant we went to was a shish-kebab shop.
The ginger skewers were recommended, so I ordered them.
The ginger accent was a nice touch. The ssparagus was the most delicious, although it was not the best I had ever tasted.
I will order more next time.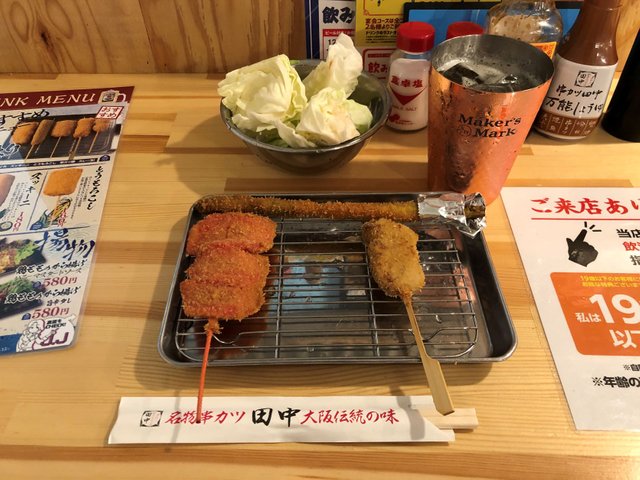 最後に行ったのが、海鮮系のお店です。
マグロのお造りが得意のお店らしく、店内にはマグロの部位についての張り紙がありました。
ということで、マグロのお刺身と牡蠣を注文しました。
マグロは味が濃くて絶品でした。
The last restaurant we visited was a seafood restaurant.
The restaurant seemed to specialize in tuna sashimi, and there was a sign inside the restaurant about the parts of tuna.
So I ordered tuna sashimi and oysters.
The tuna was excellent, with a rich flavor.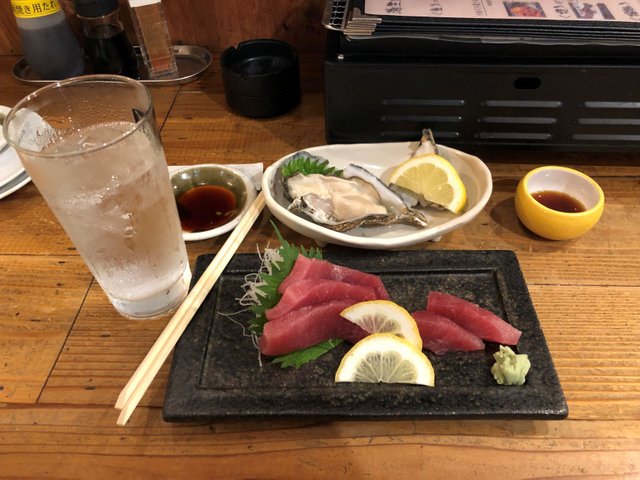 久しぶりに外で飲みましたが、どれもとても美味しかったです。
近いうちにまた、飲みに行きたいです。
It's been a while since I've had a drink out there and they were all very good.
I hope to go back for another drink soon.
_________________________________
ツイッター、フォローをお願いします。
Twitter, please follow me.
https://twitter.com/jun_lemon3005
_________________________________