STEPNを初めて2カ月ほど、経ちました。
嬉しい事に、最初に投資した原資は回収できました。
そこで前にブログに記載した計画通り、靴の数を3足に増やしました。
It has been about two months since I started STEPN.
To my delight, I have recovered my initial investment.
So, I increased the number of shoes to three, as planned in my previous blog entry.
当時の価格で一番安いNFTを購入し、MINTの相方を入手。
大体、$1,150ぐらいでした。
購入したNFTは48h待たないといけないのでワクワクしながら時を待ちました。
ワクワクの要因は
・3足になると稼げる仮想通貨が2倍になる事。
・一定の確率でMINTした際排出されるNFTが2倍になる事。
2倍のNFTが出れば、1つ売ってすぐ原資回収出来るのが大きい。
I bought the cheapest NFT available at the time and got a MINT counterpart.
It was roughly $1,150.
I was excited to wait for 48h for the NFT I purchased.
The factors that made me excited were
The virtual currency that I can earn doubles when I get 3 legs.
The NFTs that are ejected when you MINT with a certain probability will be doubled.
If I get twice as many NFTs, I can sell one and get my money back right away.
そしてついに、MINTの時がやってきました。
MINTコストとして仮想通貨のGSTとGMTを消費します。
当時のレートでおよそ合計$950ぐらい。
Finally, the time for MINT has arrived.
The MINT cost consumes the virtual currency GST and GMT.
The total cost is about $950 at that time.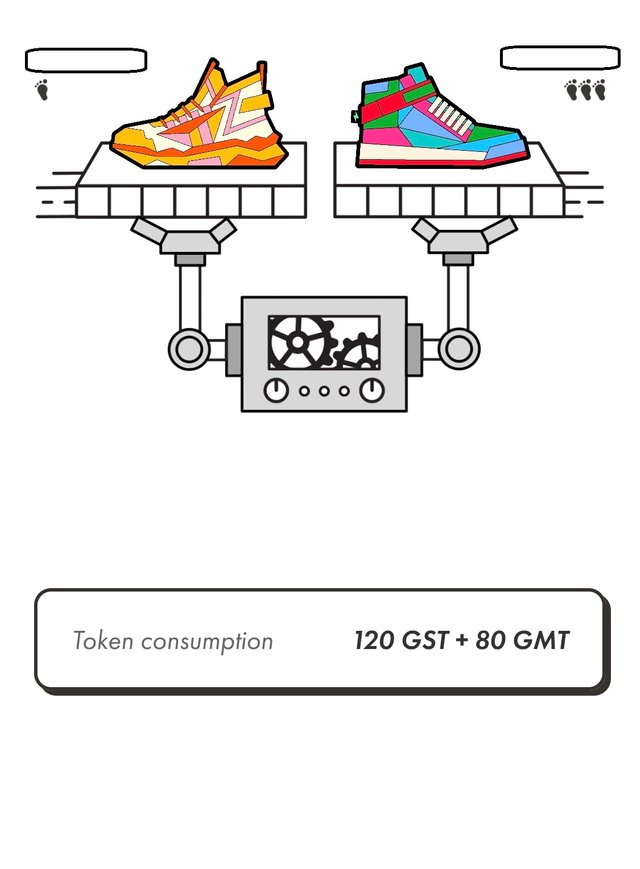 残念ながら、2倍のNFTは排出されませんでした。
けれどこれから2倍の仮想通貨が獲得出来る様になるので嬉しいですね。
最近、2日ほどですがGSTの価格が急騰したので当時の計画より少し原資回収が早まりました。
今はその反動とゲームのイベントの影響で少し価格を下げていますね。行き過ぎた盛り上がりが一旦冷やされているだけだと思っているので心配はしていません。
Unfortunately, the 2x NFT was not discharged.
However, I am happy that I will be able to earn twice the virtual currency from now on.
Recently, the price of the GST has skyrocketed for a couple of days, so we were able to recover the original amount a little faster than we had planned at the time.
Now we're seeing prices drop a bit due to the backlash and the events of the game. I am not worried because I believe it is just a cooling down of the excessive excitement.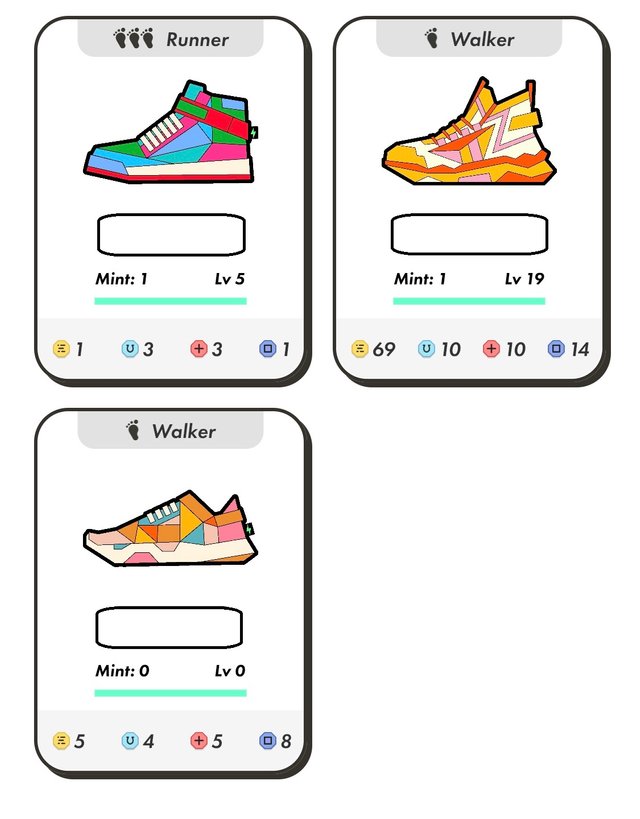 ガバナンストークンであるGMTの価値を将来的にもっと上げて行きたいという動きでしょうね。
これからゲーム内でGMTを獲得出来る様にも考えなければいけないですね。
I guess they want to increase the value of the Governance Token, GMT, in the future.
We also need to think about the possibility of acquiring GMT in the game in the future.
_________________________________
ツイッター、フォローをお願いします。
Twitter, please follow me.
https://twitter.com/jun_lemon3005
_________________________________