皆さんこんにちは。
今週の休日は朝から何をしようか悩んでいました。
私の住んでいる地域は田舎なのであまり遊べる施設というのが難点です。
Hello everyone.
I was wondering what to do on my day off this week from the morning.
I live in a rural area, so it is difficult to find facilities where I can play.
悩んだ末、いつも通り近くのデパートに行きました。
デパートを散策後は近くの回転寿司チェーンでお昼を頂きました。
何やら期間をずらして3段階のフェアを行っているらしく、今回は2段階目のまぐろフェアを行っていました。
なので、フェアのまぐろたくさん食べまくりました。個人的には写真の右に移っているお寿司が一番美味しかったです。
After much deliberation, we went to a nearby department store as usual.
After strolling through the department store, we had lunch at a nearby conveyor belt sushi chain.
It seems that they are holding a three-stage fair with staggered periods, and this time they were holding the second stage of the fair, the tuna fair.
So I ate a lot of tuna from the fair. Personally, I enjoyed the sushi on the right in the photo the most.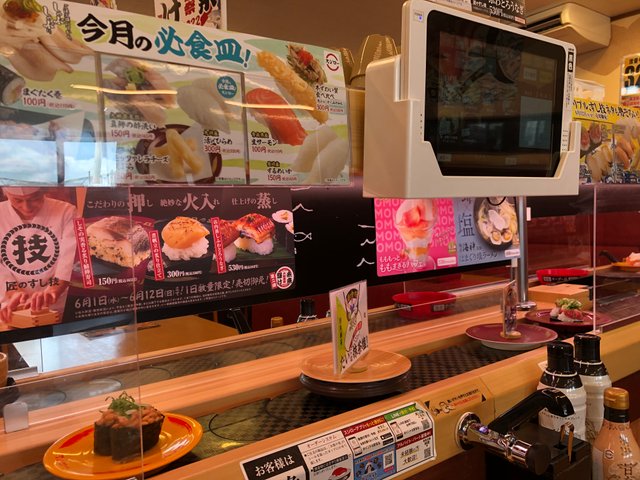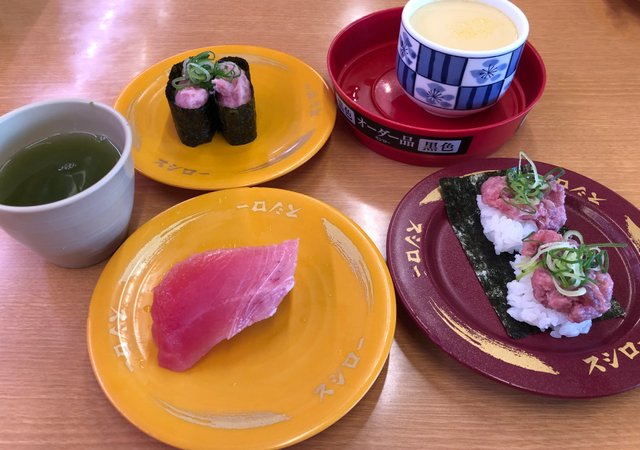 昼食後はSTEPNのアプリを起動し軽い運動を行った後、スーパー銭湯に行きリラックスしてきました。
サウナに入って、外気浴が心地良かったです。
私は行った事がないのですがサウナに入った後、水風呂に浸かる人がたまにいるのですがあれは気持ち良いのでしょうか。
汗を流すため外気浴の前に、水を浴びるのも結構冷たいので勇気がいるのに、浸かっている人はすごいですね。
しかも、年寄りに多いイメージなので心臓とかに悪くないのか気になります。
After lunch, I started the STEPN application and did some light exercise, then went to a super public bath to relax.
After taking a sauna, I felt comfortable in the open air bath.
I have never been to one, but I sometimes see people soaking in the water bath after taking a sauna. Do they feel good?
It takes a lot of courage to pour water on your body before taking an outdoor air bath to remove sweat because it is quite cold, but it is amazing that people soak themselves in the water bath.
Moreover, I am wondering if it is not bad for the heart or something, because I have an image that there are a lot of old people.
では、銭湯に入ったという事で、気分的にもリラックスできたので来週も頑張ります。
Well, now that I have been in a public bathhouse, I feel relaxed and will do my best next week.
_________________________________
ツイッター、フォローをお願いします。
Twitter, please follow me.
https://twitter.com/jun_lemon3005
_________________________________