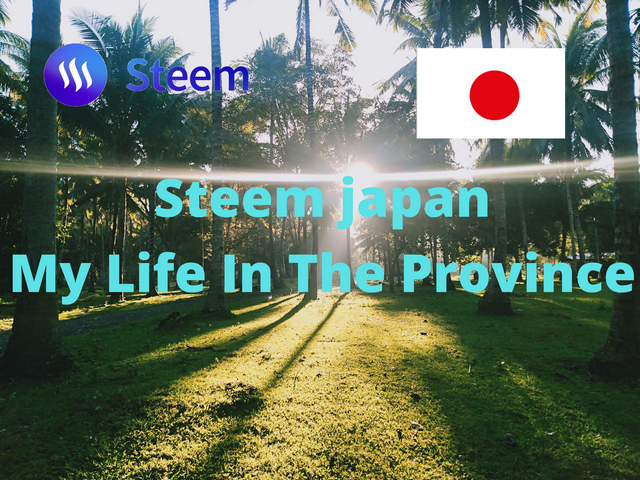 Hello everyone..!
First of all, I want to greet you a pleasant day to all of us. Let me share to you my Life or way of living here in our Province. Almost 27 years when I lived in the Province Of Misamis Oriental. Here in our place, we can see the fascinating, beautiful and very fresh air and clean surroundings.
People who lived in nearby town or cities loves to explore and have an adventure here and as for them they found the place very relaxing, peaceful and quite.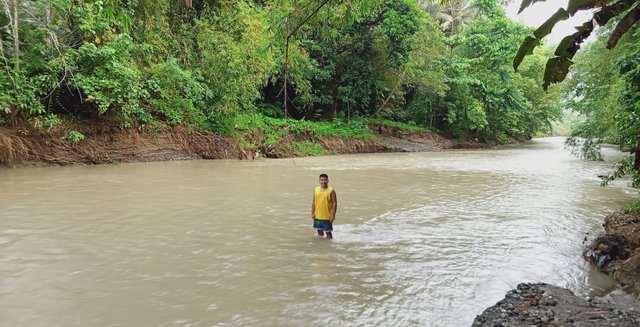 Honestly, We can't avoid the Natures madness just like typhoons and other bad weather that hit in our place. This photo of mine was captured when low pressure hit our place. There was a big flood because of 3 days of heavy rain.
But when the weather is already calm, I decided to went in the river to see what is the situations and damages brought by passed Low pressure. Gladly, the water and the place is cleaned but the river were slightly big. But residents can passed through here.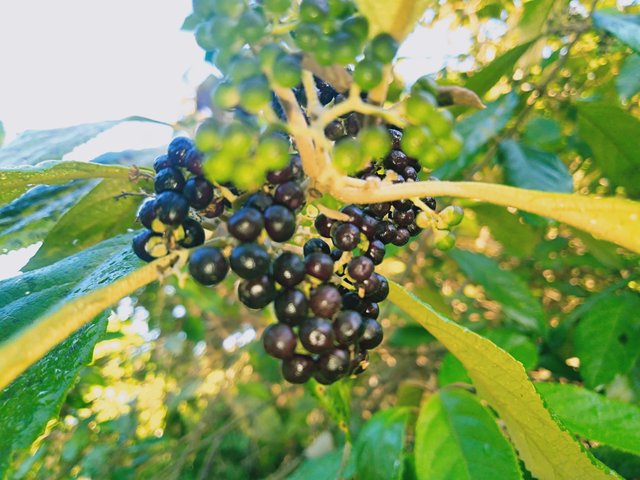 Here in our place there are also wild flowers and fruits can be found just like this photo of mine. I was taking this picture when I was walking at the mountain top to experience the beauty of the place. I don't know what exactly the name of this but according to the folks who lives here, this what the called "yam-yam".
The color and style of this plant is very attractive. It contains a dark violet color and according to others, it can also be eaten. But for me, I preferred not to eat this kind of fruit.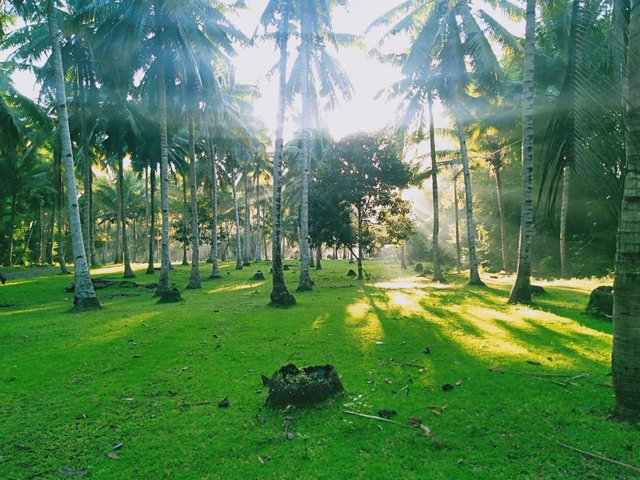 Every morning, I used to walked around the place to explore something that might be interesting and fascinating. Just like while ago, I tried to walked around and as I continue to walked, I noticed this place that kind of beautiful and fascinating area. The place is clean and no tall grasses was growing here in this place.
Most of all the sunrise is the most attractive and I taked the picture on it. I am lucky because the weather is very calm, peace amd quite.There was a clear blue sky and the dazzling and shining sun rises in the place.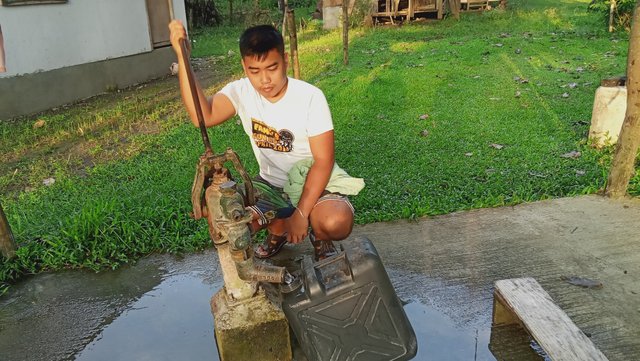 We have also water pump in the place. This is oir main source of water, which we used as cooking for foods, watering the plants, drinking water and many more. Pumping water can make us strong and our muscles will grow up.
One of my obligation is fetching water. The water pump is distance enough away from.our house. But I enjoy about it very much.
I have a lot of fun here in our place, and I am proudly to show it with you all how beautiful place we have.