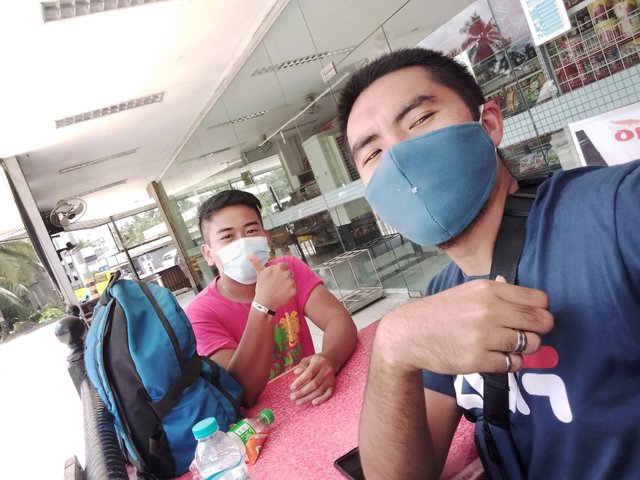 A pleasant day to all of us, My Dear @japansteemit friends and members..!
This is my entry for this week with the theme;
My Steemit Buddies.
But before I proceed to my entry, I would like to thank to all moderators, admins to accept as a member of this community. I will share my entry about my friend here in steemit platform.
This is Kuya Romel Jaudian a.k.a @loloy2020. He is the founder of @steemitphilippines, I know him already when I was in college, eating together and other activities in school. He is the one who invited me to join steemit platform and encourage me to participate any blogging platforms, specially steemit.
Sometimes I went to Kuya Romel's house and talking with each other about crypto currencies. I am happy that I meet Kuya Romel. Because of his introduction of crypto to my life, I can show my talents to others and to improved my skills and talents.
Because of his effort of teaching me on trading and other features of crypto, I gained more ideas that someday it helps to me a lot. I am very much thankful to Kuya @loloy2020 for his effort.
This photo of mine was captured when we are in Caltex Gasoline station for buying a couple of snacks. This was the day when we brought my cellphone use for blogging. He was helping to choosed the right gadgets that fits to my work as a blogger. We spent with a snacks and talked about the good and big helps steemit gives to all members.
Being have a good friend makes me us more happy, many people will willing to help you and loves you.
Before I end up my entry post, I would like to invite nanay @olivia08, ate @jurich60 and ate @amayphin to join this contest.