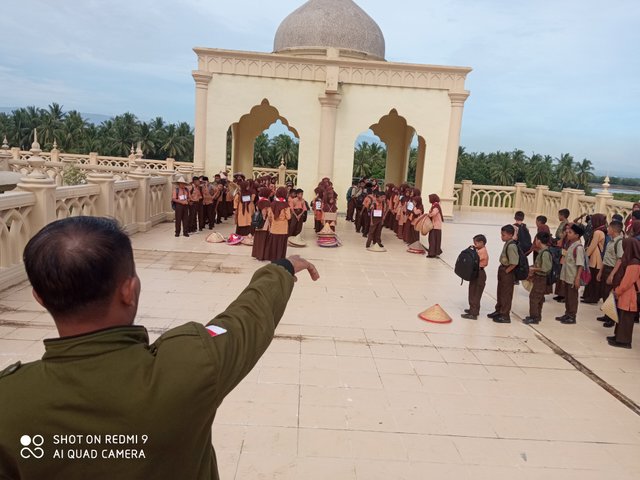 ---
Between speech and oration is basically the same. That is, both become texts that contain an idea and opinion.
However, the two are not exactly the same. There are differences that make the two cannot be equated. If all this time you think that the speech text and the oration are the same, it is necessary to study it more deeply.
Because from historical records, the initial events of the speeches and orations are different. Nowadays, the difference between the two is even more obvious. So to be able to write a good speech or oration, it is important to know the difference between the two.
بين الكلام والخطابة هو في الأساس نفس الشيء. أي أن كلاهما أصبح نصوصًا تحتوي على فكرة ورأي.
ومع ذلك ، فإن الاثنين ليسا متطابقين تمامًا. هناك اختلافات تجعل الاثنين لا يمكن معادلتهما. إذا كنت تعتقد طوال هذا الوقت أن نص الخطاب والخطابة متماثلان ، فمن الضروري دراسته بعمق أكبر.
لأنه من السجلات التاريخية ، فإن الأحداث الأولية للخطب والخطب مختلفة. في الوقت الحاضر ، أصبح الفرق بين الاثنين أكثر وضوحًا. حتى تكون قادرًا على كتابة خطاب أو خطاب جيد ، من المهم معرفة الفرق بين الاثنين.
bayn alkalam walkhatabat hu fi al'asas nafs alshay'i. 'ay 'ana kilahuma 'asbah nswsan tahtawi ealaa fikrat waraiy.
wamae dhalik , fa'iina alaithnayn laysa mutatabiqayn tmaman. hunak aikhtilafat tajeal alaithnayn la yumkin mueadalatuhuma. 'iidha kunt taetaqid tawal hadha alwaqt 'ana nasa alkhitab walkhatabat mutamathilan , famin aldarurii dirasatuh bieumq 'akbari.
li'anah min alsijilaat altaarikhiat , fa'iina al'ahdath al'awaliat lilkhutab walkhutab mukhtalifatun. fi alwaqt alhadir , 'asbah alfarq bayn alaithnayn 'akthar wdwhan. hataa takun qadran ealaa kitabat khitab 'aw khitab jayid , min almuhimi maerifat alfarq bayn alaithnayni.