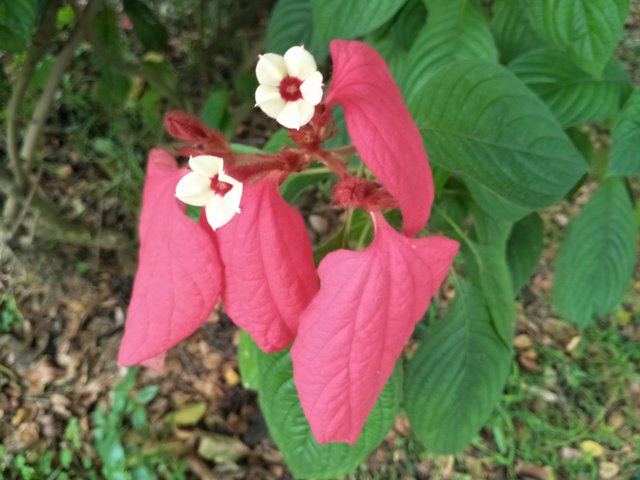 Mussaenda erythrophylla, commonly known as Ashanti blood, red flag bush and tropical dogwood, is an evergreen shrub.
Their tiny star-like flowers of yellow, or orange are quite insignificant. Therefore, they need the brightly coloured bracts to attract the bees and butterflies to them. The bracts are either pink, red or white in colour.
Since they grow best in warmly temperate or subtropical climates, this plant is common here in the tropics. They are easy to grow – hardy and adaptable. They are also perennial which make them suitable as ornamental plants along roadsides or gardens.
The brightly coloured bracts will attract the butterflies and bees to visit their tiny star-like flowers.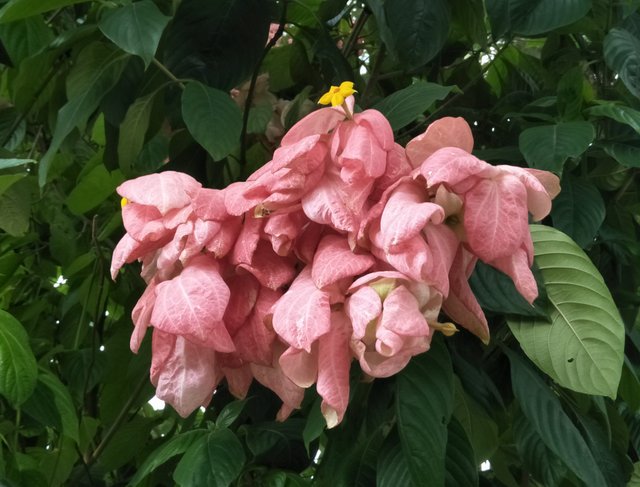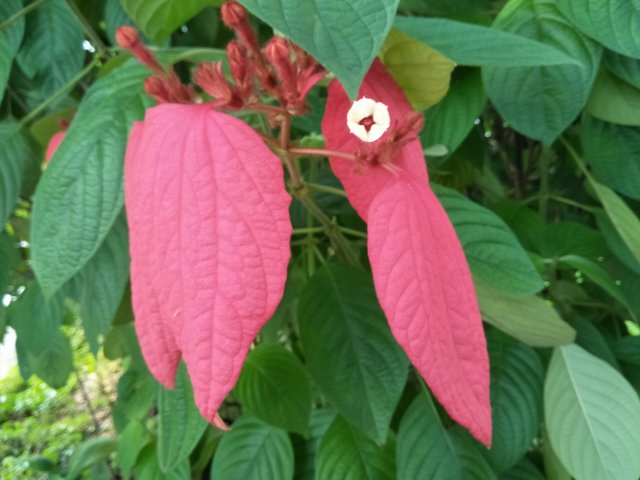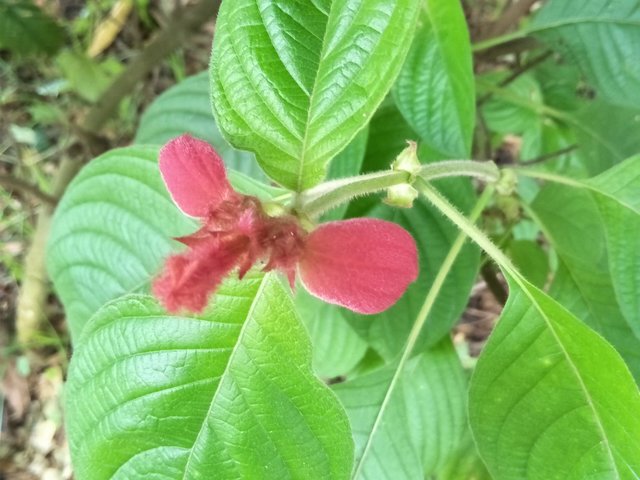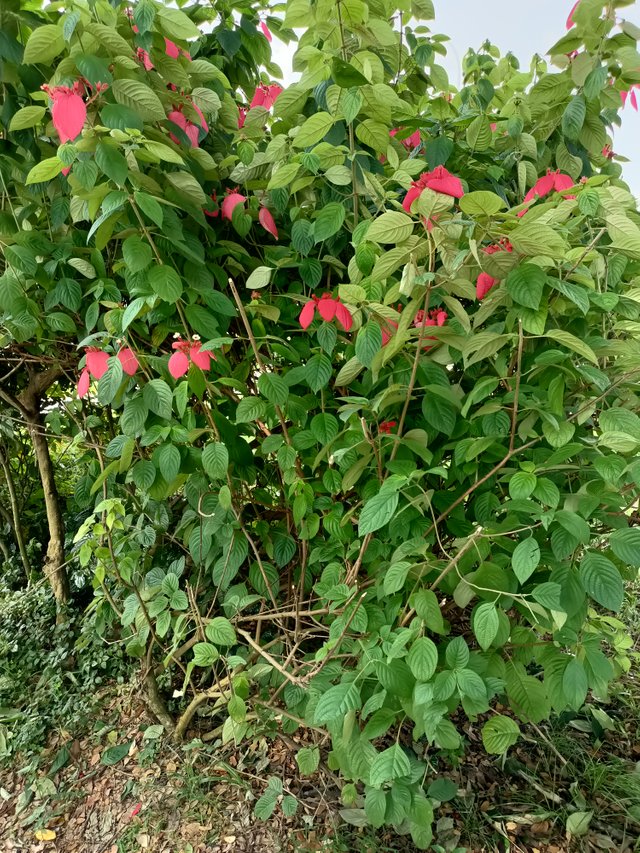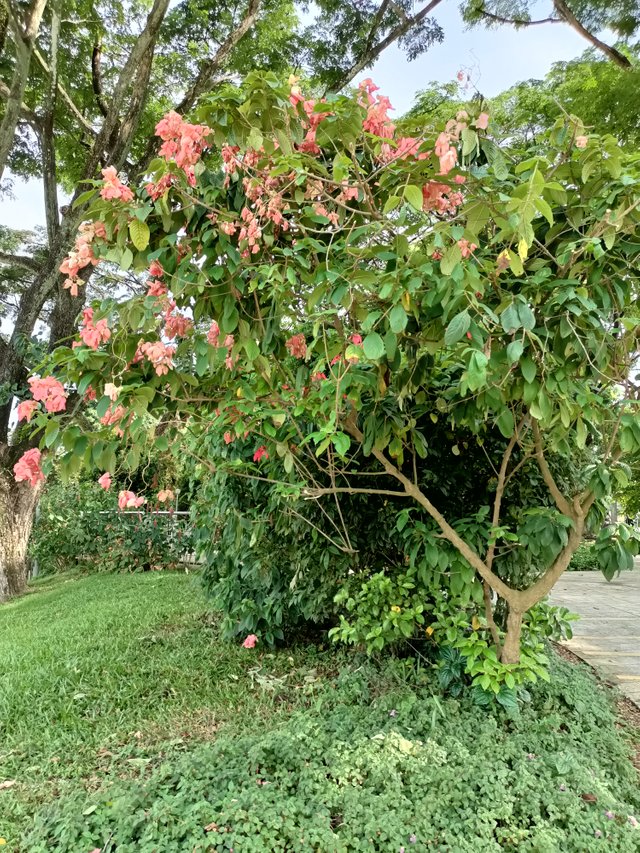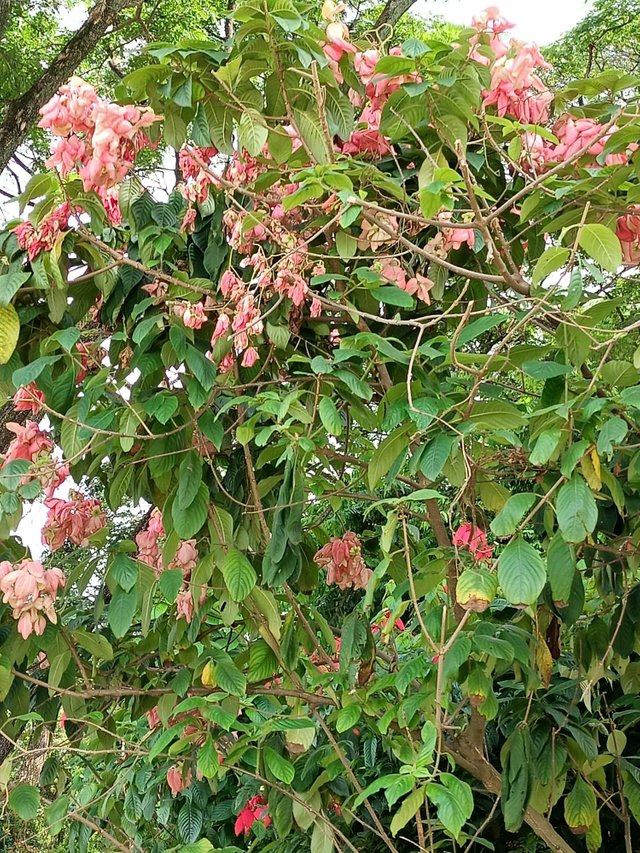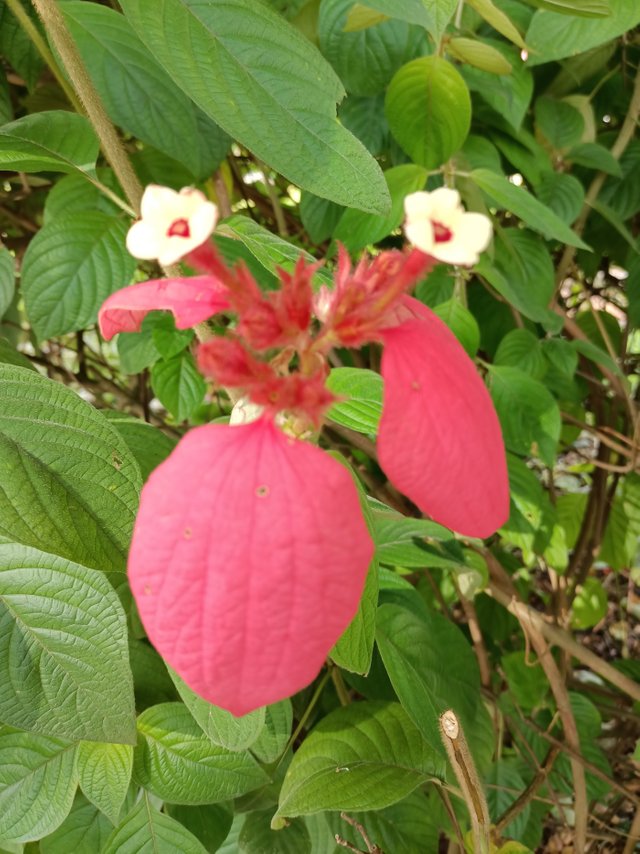 <<<<<<<<<<<<<<<<<<<<

~

>>>>>>>>>>>>>>>>>>>>