The balance of BTC on the exchanges was right since all week the BTC are just arriving on the exchanges, the whales were preparing for this event, and they didn't miss the opportunity to short and trap the longs, given that the downward trend is back!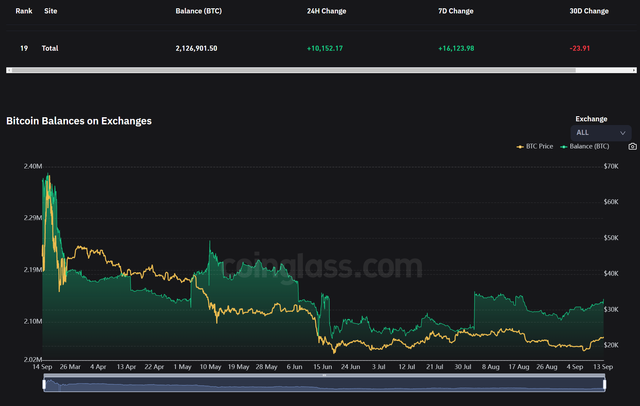 The inflation rate has just been announced at 2:30 p.m. UCT+2 for 8.3% which is down compared to last month at 8.5% but it's not what the market priced which is 8.1% so the dollar is coming back strength above 109 and S&P 500 futures with BTC are down.
I closed my open positions yesterday with small losses of -5% before taking big ones, the market did not appreciate the news and I imagine that the FED will continue its policy of increasing interest rates and I'm thinking of 0.75% since it's their major objective to lower inflation to at least 3% up to 2% to stop the rise in interest rates or lower them to 0.25% if inflation starts to fall as the market has priced it!!!
https://tradingeconomics.com/united-states/inflation-cpiv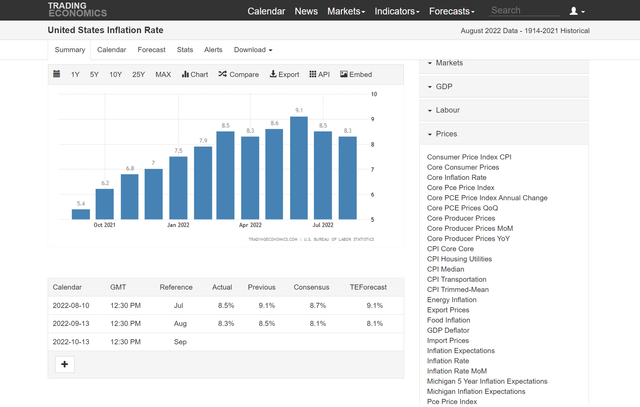 Yesterday's open positions: https://www.publish0x.com/the-king-of-crypto/btc-daily-technical-analysis-bullish-signal-for-btc-if-infla-xrggmoz
👉 Please follow the links below to the top 5 of the best & Secured Exchanges for trading on Spot or Futures & often gives rewards for using their platform like Learn & Earn Program, making deposit & Trading on spot or Futures, Trading Competition,...etc.
📈 Binance: https://www.binance.com/en/register?ref=12258276
📈 FTX: https://ftx.com/#a=1768923
📈 Bybit: https://www.bybit.com/register?affiliate_id=13236
📈 Phemex: https://phemex.com/register?group=718&referralCode=BAR9K