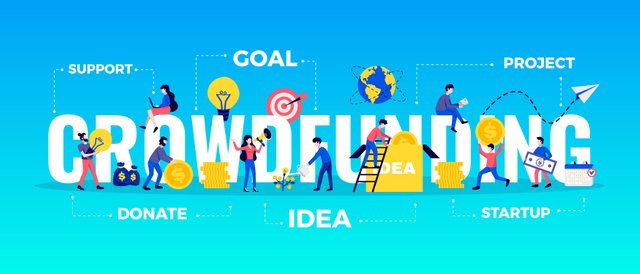 One big work of the project founder having a project on a crowdfunding platform is to promote crazily hard.
I've been working with project founders for almost 2 years now, and I've observed a lack in promotion from the founders. You can't expect a page to attract backers by itself. Project founders need to promote it wide and far first.
From what I see, founders are waiting Fundition to audit, to accept, to support the project or not and that is it. This is the reason why the team decided to be even more strict with the support from Fundition. That isn't to penalized the founders but to encourage them to maintain a quality standard and to keep the promise from the initial project proposal.
What we expect from the founders is to show that the project is trustworthy and the founder is honest and hardworking. Every and any updates are important, writing one sentence, throwing one picture is definitely not enough. Also we've said it multiple times but we need proof, and when I say we it's the fundition team but above all the backers and the potential backers. What is a proof? It could be a recipe, a bill, an exchange note etc. We need to see that the donations aren't used for your private fine dining in a 3 stars restaurant. I'm purposely going overboard but that's what we might think if we can't see proof. That is also one of the reason why we decided to remove our support from some project. It isn't definite it can change when we will see improvements or changes in the updates.
Remember that Fundition is a crowdfunding platform not a bank nor an investor. You can't expect all the support needed to reach your goal to come from Fundition, and Fundition isn't at ease knowing that the founder is expecting all the support to come from only Fundition.
Promotion
I've said it before but the project proposal launching on Fundition isn't the end of your crowdfunding work. It's only the very very first step. What you need to do next is to promote like your life depends on it.
First of all, You can find lots of communities within the Steem ecosystem even before they launch the community features. I'm sure that we are all part of 2/3 different communities at least. Ask the moderators in the different communities if you can talk/promote your project in the main channel for example. I know that a bunch of moderators will laugh at your favor and won't even take a look at it but as long as at least one mod listen to your request and will accept it then you have gained one more support. Try to also be a guest on podcast, videos, radios on steem. I'm thinking about peace, abundance, liberty for example.
I know that lots of you have stopped using traditional social media but why would you quit as a project founder? I mean you can reach a wider audience with traditional sns so go use them now. hey even Ned and Justin are using traditional sns! The idea is to promote to your friends, family, acquaintances first through social media. Then ask them to also promote your project etc.
Next, ask your close friends on Steemit to write content on your project, like to promote your project but from their point of views. It will likely to create a little buzz on steemit and you never know, a whale may see, read some contents about your project and be attract to it.
Go more traditional. You have some awesome projects so why not try to get in touch with local media to spread the word about your project. It will get some promotion but also Fundition and Steem. Steem, wouldn't that be awesome? You have absolutely nothing to lose by contacting your local media, in contrary by not doing so you might let an opportunity go.
In the era of internet, have you thought about creating a website for your project. I mean SEO wise, marketing wise, it could be great to have an awesome website that will probably attract new backers. It isn't expensive and if it's done well it can be a powerful marketing tool.
Have you also thought about other blogging platforms? I mean you can promote your project within Steemit only, but you could reach a whole other level of audience by posting some blog articles on Medium for example. Also fully use channels like Reddit or Quora to promote your project. Obviously it will take you lots of time, but done well, you can reach your goal faster.
Last, be creative with your promotion. Above are few examples, but there are so many other ways to promote your project, learn from crowdfunding experts, you can get tons of informations in the world wide web.
Learn from successful crowdfunding projects. Study impactful crowdfunding proposals Observe project founders behaviors