As we know, WhereIN started the airdrop for early supporters of WhereIN and CNSTM, 2 weeks ago.
In the begining, we need the Tron-id for the supporters in order to send the airdrop of PNUT. Last week, we did the first batch of airdrop, but only got 70 eligible users; and there are still 220 eligible users did not register their Tron-id. In order to make the airdrop more smooth for the eligible supports, we developed a new airdrop interface. Please refer the instructions below.
1、Open peanut.nutbox.io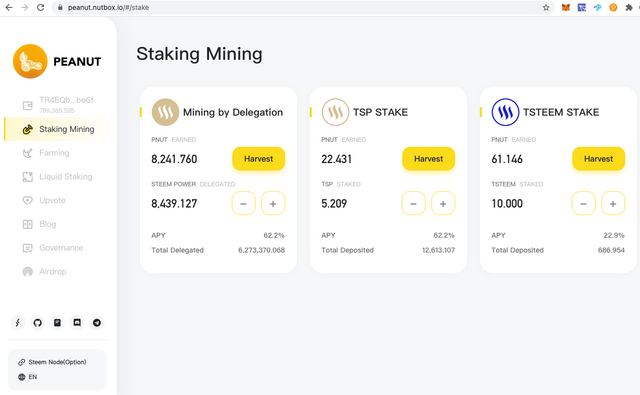 2、Log in [TronLink] Wallet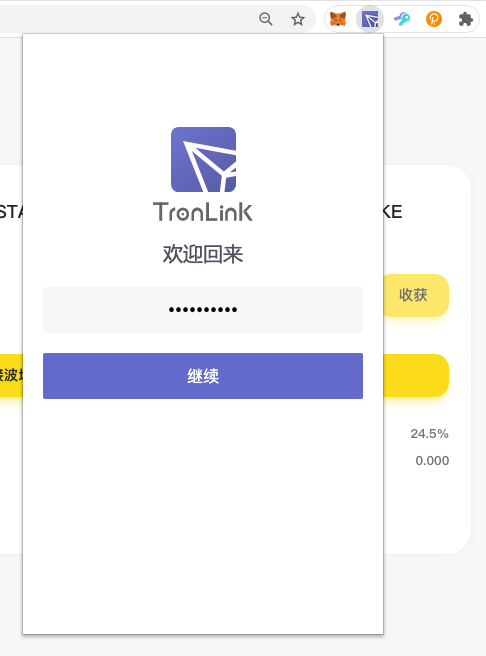 3、Click airdrop , and connect to 「KeyChain」steem wallet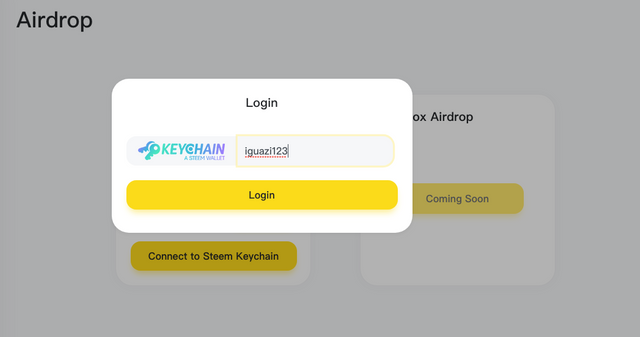 4、After login, the amount of eligible airdrop PNUT will show on the website. Click collect (harvest), the collect button will become grey after the airdop is collected.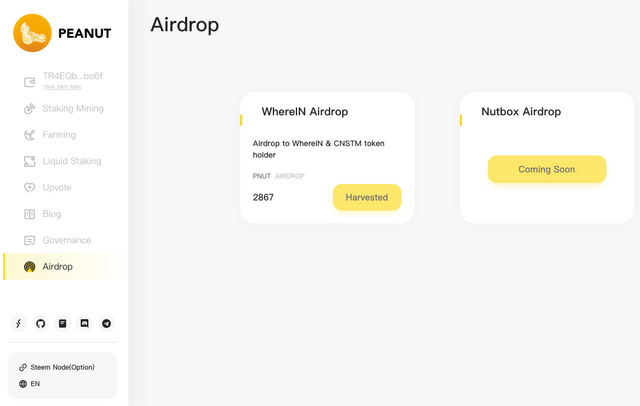 我们知道,半个月前,WhereIN开启了对WhereIN和CNSTM支持者的空投计划。
刚开始,我们需要记录支持者的Tron一 id,以进行PNUT的发放。上周,我们进行了第一批空投,仅仅收集到了70个符合条件的id,还有220个符合条件的id没有登记其Tron id。于是,我们开发了新的空投界面,以更方便符合条件的支持者拿到空投。
1、打开peanut.nutbox.io
2、登录[TronLink钱包]
3、轻点空投,点击「链接Steem钱包」
4、登录后,即可看到待领取的PNUT,轻点「收获」。如您已领取,则「收获」为灰色。
Telegram:https://t.me/nutbox_defi
Discord:https://discord.gg/zPkMuGY
Korea:https://open.kakao.com/o/g0wdemYc
China:Wechat Group _ Steem DeFi
Relative Info:
Website:https://nutbox.io/
Exchange PNUT:https://justswap.org/#/scan/detail/trx/TPZddNpQJHu8UtKPY1PYDBv2J5p5QpJ6XW
Vote For US
Please vote for our witness nutbox and smt-wherein:
-smt-wherein
https://steemconnect.wherein.mobi/sign/account-witness-vote?witness=smt-wherein&approve=1