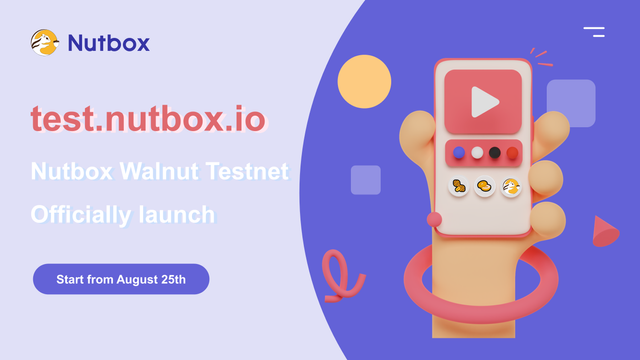 Nutbox Brief
Nutbox is a DAO operating system for Web3.0, as well as a diversified project combining "social + DeFi". With the help of the Crowd-Staking, DAO Services and Plugins and DAO Governance Protocol provided by Nutbox, the community can create its own community staking module and DAO platform just like creating trading pairs on Uniswap.
At the same time, Nutbox contains content, NFT, and other components that the community can easily deploy to their own DAO. The road map of Nutbox can be divided into three development phases, namely Peanut (Nutbox v1), Walnut (Nutbox v2), Donut (Nutbox v3) respectively.
Nutbox Walnut Intro
What is Walnut Network?
Nutbox Walnut is mainly composed of three modules: Crowd-Staking, DAO Services and Plugins and DAO Governance protocol, and is associated with other assets on the chain through the Nutbox Bridge contract. On Nutbox Walnut, users can stake their assets from Polkadot, Ethereum 2.0, and other PoS chains.
On Nutbox Walnut, users can create a cross-chain staking economy of their own community as easily as creating a trading pair on Uniswap.
What can Walnut do?
Create community staking module

Walnut allows anyone to create the community's own decentralized staking platform, where staking asset holders can vote for community validators or proxy the use of staking assets to the community in return for community-distributed rewards. The staking pool created by Walnut not only supports voting and proxy, but also community rewards for Staking liquid credentials, Staking, and BEP20 assets.

Create incentive community social media

Community leaders can use Walnut to create their own exclusive community blog, which supports community members to create content, get likes or comments, and be rewarded with STEEM or community tokens. Walnut enables the community to support community building and social interaction by offering NFT rewards. In the future, Nutbox will allow the community to create more DAO Services with more components.

Create community governance module

Walnut could let the community leader start decentralized governance by creating a voting system for community proposals. Community governance based on social media (ie. community blog) makes the participation cost of community members lower and participation rate higher.
Who can participate?
Nutbox Walnut is a fully open decentralized platform where any individual and community can create their own cross-chain asset staking module.
Nutbox Walnut Network officially launched its testnet on August 25th, supporting blockchains such as BSC, Steem, Hive, Polkadot, and Parachain. Walnut's main website is scheduled to launch in October.
How to participate in the test?
Preparations
Mandatory:

Install MetaMask Wallet and change to Goerli test network
Receive 0.1 ETH test coins via https://faucetss.herokuapp.com
Community info 【Including community name, community introduction, logo, cover】
Important info 【Including asset name, asset distribution strategy, staking pool info】

Attention:

Only support website for Nutbox Walnut testing

Recommendation:

Better to use Chrome browser
Step by Step Tutorial
Step by Step Tutorial

Make sure you have changed to the Goerli test network and please be patient if the transaction confirmation takes long time.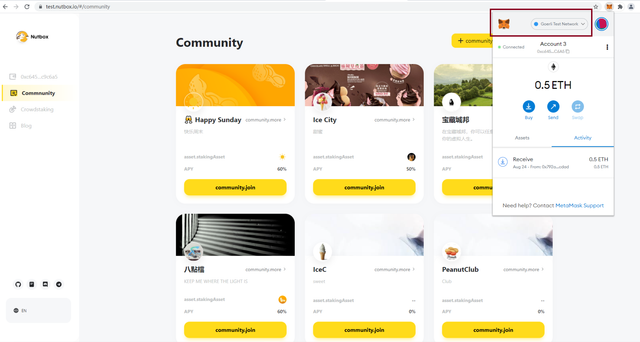 The creation process and video tutorials are as follows, let's start!
【Video tutorial: https://test.nutbox.io/#/community/tutorials】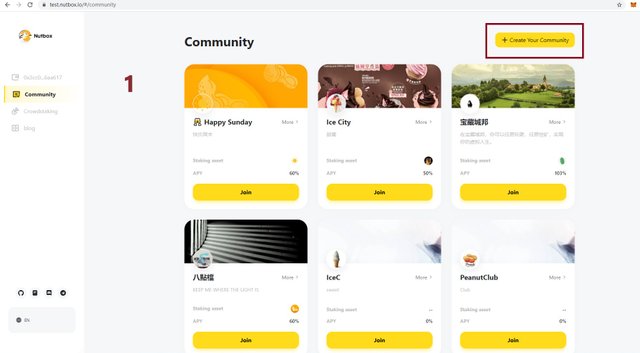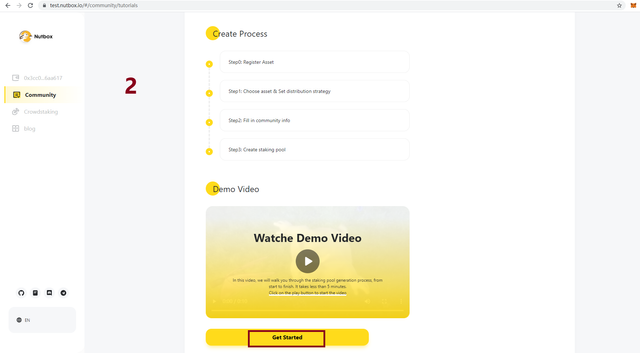 Step 0 Register Asset
If you have your own community asset just paste your contract address and skip to step 1. If you don't have your own community asset, you could use recommend asset or deploy one. Here are the steps to deploy a new asset and register it in Walnut Network.
Click Register community asset button



Fill in the prepared Token information


After deploying and generating the Token, back up the contract address then click Register button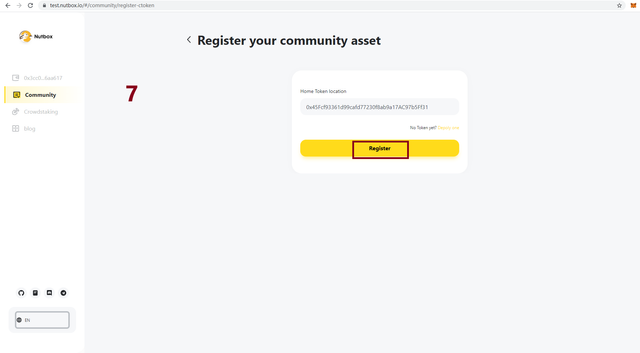 Step 1 Choose asset & Set distribution strategy
Select the created asset and set the Token distribution strategy
The distribution strategy can be set in multiple stages. After each stage is completed, click Comfirm Add button, and click Deploy button when all are completed.
This step cannot be changed after setting, please make sure your information is correct.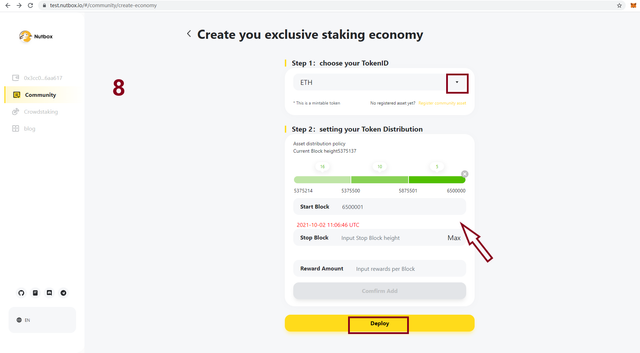 Step 2 Fill in community info
Fill in the prepared community information after distribution strategy completion.

Step 3 Create staking pool
Click Add staking pool button and set your pool profit sharing ratio and APY etc.



Remember to click Update button when your staking pool


Now you could active your community members to join your staking economy😀

Paid Feedback
Above are all the steps, if you encounter a bug in use, you can participate in Bug Bounty and give feedback on Github. If it is adopted, you will receive PNUT as rewards.【https://blog.nutbox.io/@nutbox/nutbox-walnut-bug-bounty-program】