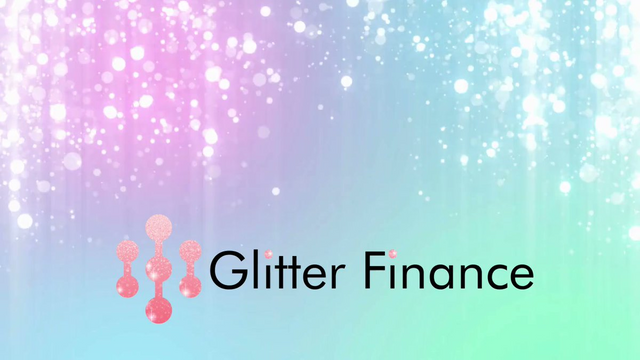 ✨ Glitter Finance ✨
A cross-chain bridge bridging multiple L1 ecosystems including Algorand, Terra, Polygon and Cudos.
✨ 🪙🔗🌉🔗🪙 ✨
The vision of Glitter Finance is to increase capital efficiency between cross-chain bridges, by re-deploying synthetic assets created by the Glitter cross-chain bridge, into yield pools integrated into the Glitter Finance Platform.
📈🤖⚙️📈
Incorporating AI and machine learning in the Glitter Finance Platform will create an algorithmic trading platform, which will help novice traders.
🪙 Glitter Token Functions 🪙
👉The ability to list a new yield farm
👉The ability update the treasury fees for yield
collected from the redeployment of user assets
👉The ability to update cross-chain transfer treasury fees
👉The ability to update oracle addresses
👉The ability to choose a new admin, such as a DAO controlled
by the community
👉The ability to spend assets from the Treasury
🌎 Social Media 🌎
Twitter: https://twitter.com/glitterfinance
Telegram: https://t.me/GlitterFinance
Instagram: https://www.instagram.com/glitter.finance
⚖️ Metrics ⚖️
Total Supply: 125,000,000
Seed: 10,000,000 (8.0%)
Strategic: 15,000,000 (12.0%)
Public Sale: 2,500,000 (2.0%)
Team: 25,000,000 (20.0%)
Advisors: 2,500,000 (2.0%)
Liquidity & Incentives: 37,500,000 (30.0%)
Marketing: 5,000,000 (4.0%)
Treasury/Reserve: 27,500,000 (22.0%)
---
About Glitter Finance
The vision of Glitter Finance is to increase capital efficiency between cross-chain bridges. By redeploying assets through an integration with Solana bridge. Our yield model will leverage the creation of synthetic tokens by direct bridge integration
---
🌱 Please follow our social media and channels:
Telegram: https://t.me/GlitterFinanceCN (中) https://t.me/joinchat/bn0aKLM-OSY0NTMx (EN)
Twitter: http://twitter.com/GlitterFinanceC (中) http://twitter.com/GlitterFinance (EN)
Official Page:http://glitter.finance/
LinkedIn: https://www.linkedin.com/company/glitter-finance
Instagram: https://t.co/YLOwrZphlu?amp=1