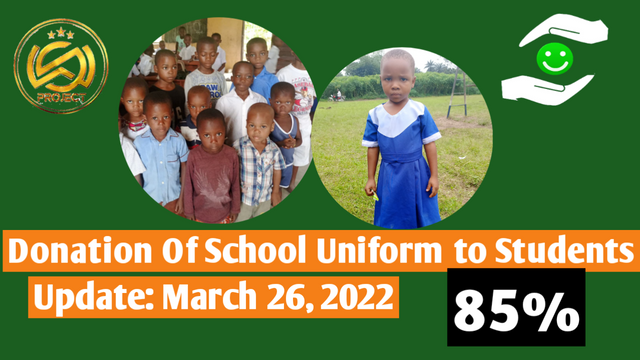 I know you all have been yearning to know how this project is going, never to worry, I am right on time to give you the 4th update as I promised earlier on concerning this Project.
The project to donate School uniforms to less privileged students in Nigeria has been a smooth going one.
The essence of this initiative was to assist some less privileged students whom the parents can't afford to buy them School Uniform.
Knowing very well that the world smile project is organized with the aim of providing assistance to folks and communities around the globe, this is not just to provide assistance casually but to the most affected especially when people are deeply in need when people are facing a tough situation like a natural disaster or other calamity befalling them.
Today is March 26, 2022, and here is the update report concerning the donation of School Uniform to ST, JOHN'S LUTHERAN SCHOOL, NUNG OKU AKPASIMA, IBESIKPO ASUTAN.
As of 10 mins ago, the tailor has successfully sewed the complete ten (ten Pieces) of male School uniform and 8 (Eight Female) Uniform remaining 7(Seven pieces for Females) to complete 15 altogether for Females which would be completed before 12 pm today Nigerian time. below are the pictures.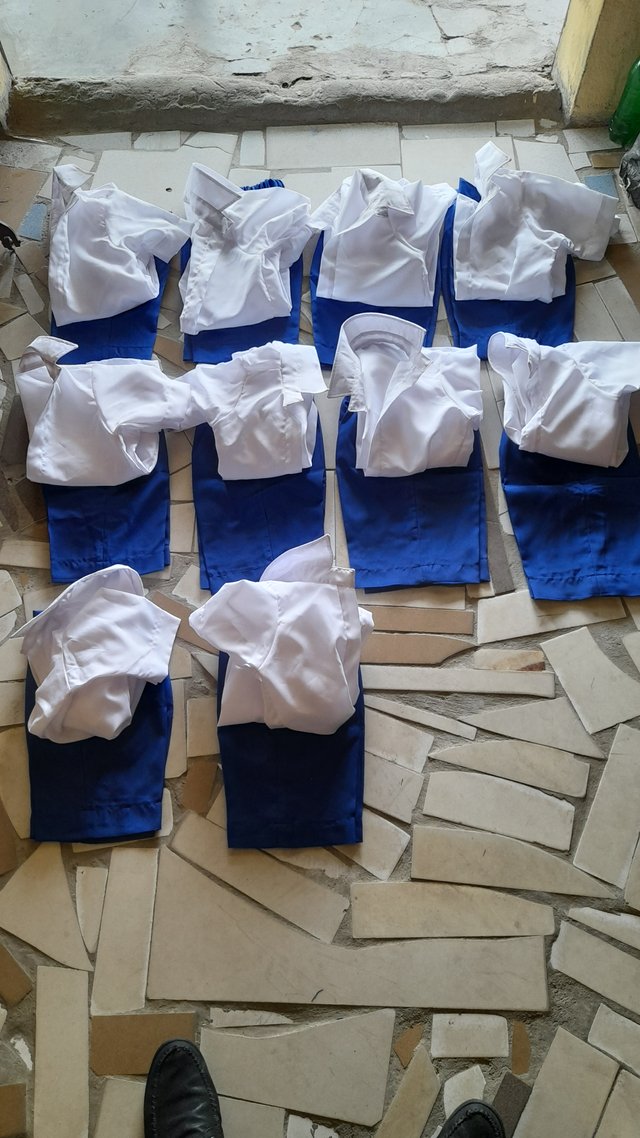 For Males

For Female
As you can see from the pictures above, the clothes are almost done with
Related Links:
A proposed Budget to execute the Second world smile project in Nigeria [14th March 2022]
WSP: Smilenigeria Second Project Report Progress[30%][March 21,2022]
WSP: Smilenigeria Second Project Report Progress[50%](March 24,2022)|| 50% Reward to worlsmile and smilenigeria
Project Details
I will update all of us on the progress of this project till we get to the end which would be a good thing.
I want to use this medium to thank all of you users for your support for sharing your beneficiaries to the smilenigeria charity account and the steemit team @steemcurator01 and @steemcurator02 so that we can respond to the most Pressing Educational problems in Nigeria and also the world as at large. we cannot do it alone without your intense support. Thank you very much. We appreciate the support of the world smile and the international team.
Cc: @el-nailul @pennsif @heriadi @miftahuddin @klen.civil @sofian88 @mariana4ve