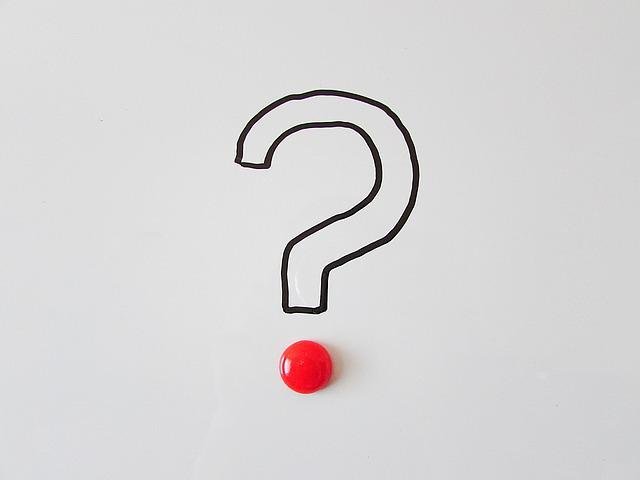 Source
It's interesting to see how the Engagement challenge is going so far since it was started last week, it has increased the activities of many steemians in the blog.
Many Steemians have also learned how to comment properly on other Users' posts.
It has also helped So many steemians to appreciate the essence of Engagement which is a true feature of steemians.
Even with this, many User's still get confused about why they are not being noticed. The question is why should you be noticed when you keep making Yes or No replies to other User's Posts? Isn't it annoying or I'm I the only one noticing this?
Why Should you be noticed when you don't care to reply to others at all?. I guess at this point you still want to know other reasons why you have not been noticed? well, let's analyze it in simple terms by starting with the question below.
Why are my Posts Being Avoided?
I have seen these questions flying in a lot on the blog and so, I thought it would be nice to treat it as a publication, in that way User's especially the Newbies and some of the Old Users who Seem to have forgotten the Code to succeed in the blog would be reminded of possible ways to stand out.
Seriously, I have noticed Something very Funny perse guys, what's that? I have noticed the Complaint made by Users about unfair treatment and I am usually drawn to such Users to check, what could likely be a problem.
You won't believe what I found out, now let me shock you, perhaps this is what you are experiencing, the information below will give you a clue of why you are not getting attention from Other Users or Curators.
Less Engagement
Most of those Users who compliant about their posts not being noticed comment less or do not even comment on other users' posts, have you noticed that too?
The question is how are you supposed to grow with this kind of practice? Why should you be noticed when you keep making short comments on people's posts without even reading the content?
What's my point? – Be engaging, and make quality replies to people's content. Such acts reciprocate Naturally, believe me when I tell you this.
I have Experienced these on Several Occasions and I can tell you that engagement yields good results. Perhaps you could see this on @patjewell, @chriddi, @weisser-rabe blog, and many great Users, their replies are educational with deep meaning, you will learn more when you engage on such.
Let me tell you something. You see, just like every innovation, thousands of Users are coming into the steemit platform every day, you can Confirm that in the New Commerce Community.
That being the case, you need to stand out and win some love and one way you can achieve this is by creating Some good relationships with other Users. Read People's Content with understanding, and Make meaningful comments on people's posts. Not to make some Short comments like:
Good Job
Nice
wow...e.t.c
The above comments are actually comments, however, that's not how to make a quality comment on a post. Saying "Good job" isn't enough to be considered a quality Comment.
So, here is a suggestion for you; While thinking of what to comment on people's posts and probably the idea of commenting just "Nice job" comes into your mind, just paused and ask yourself questions like:
What makes this Publication a nice Job?
Do I appreciate this publication and why?
Are there other things I can suggest to the User?
And you can only know about that if you read the User's post. And when you make a meaningful comment, the User will reply to you meaningfully. And relationships can be formed from there. Comments are a very important duty of a Steemian.
Make sure you write in such a way that will make the user always remember you, and that can be achieved by making Meaningful comments, commenting well, and commenting more.
We have a lot to learn on this platform, personally, I have learned a lot of so many things I didn't know before. And one secret is that I read a lot of content on this platform every single day. And I spent nothing less than 3 to 4 hours doing such and I try to make some meaningful comments.
For Example, @patjewell is a good commenter I have a lot of other Good Commenters and she has gained much steemians attention from her good attribute of making quality comment on people's posts, why not visit her wall to check if any of her posts are left without Comments, why did She gain such? - Because She gives out quality Comments to others. I hope this Can inspire you like it also inspired me.
Stop Complaining and try a new Strategy to improve on where you are lacking.
I have been involved in some good communication with her through Comments.
You can start that good habit today. Start with the Engagement Challenge. Note how Steemians are making quality comments. I stumbled over @the-gorrila Publication two weeks ago and I found it very interesting, I think you should have a look at it in this regard, It provides an in-depth discussion on this, I was actually attracted to the analysis or case study he used there, read it here ➡➡Why is Steemit So Unfair...?
This Comment made by SC01 below will also be of help to you.

Source
They are noted for plagiarized content on many Occasions
When you are noted for always posting plagiarized content, Other Users would be afraid to comment on your posts.
Let's be realistic; nobody wants to put/her self trouble, for this reason, it would be wise to always check your posts properly in other to avoid plagiarized content.
And make sure you post quality content with at least 300 words. Post Contents that have values, don't just post because you feel like posting. You should ask yourself, what message I'm I passing? How will it benefit the Audience? Where can I post it?
Imagine this scenario: Let's Say A User Writes a Diary Game in Crypto Academy, what would be his fate? Alright, I'll let you answer that. Now, that's my point. You should look for where your publication is suitable and useful.
Use Plagiarized checking tools to always check your contents before posting
They do not stick to a community rule
All Community Has their own rule, try to read them first before doing any activities there. This will also help you stand out. Otherwise, you will be odd.
Every Community likes Neat articles, so this calls for proper use of Markdown, also Check if there are Verification Process, make sure you follow it
They Use a Voting bot
I know that sometimes, we are always afraid of our post paying out $0.00 as a result of these, we are always tempted to use a voting bot. The truth is that when a User uses this, you may likely not get any Votes from any curator.
Avoid krsuccess
Sometimes they get involved in some unnecessary arguments
Avoid any argument that will lead you into trouble, in case of any issue, settle it amicably. Accept Corrections, work toward amendment.
They post publications in a Bot Running Communities
Those running bots communities pay for upvotes. Unfortunately, most newbies are not aware of this. Sometimes it looks funny when you see a newbie posting there with just one flower and expecting to be curated, isn't that funny?
Sadly, such one will be there for as long as this platform is concerned and he/she won't smell a vote.
Check around the above-listed points and check yourself again if you are free from them, if you are free, then you are good to go, better days are coming, be patient.
What's My take?
In as much as you are free from all the things I mentioned above, keep being consistent in your writing and focus. Power up as much as you can, and make sure you are in a club, at least Club5050. Visit all the Curation team here in the @steemitblog to read about all the right tags. Don't you think the stress of thinking about Votes will reduce if you consider all these points?