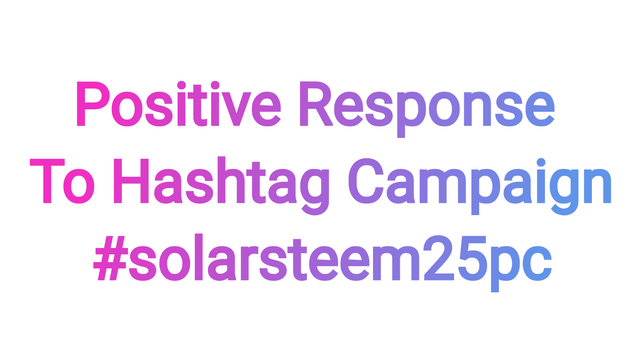 We are touched to see the positive response from all generous donors for this noble movement, we believe that with this kind of movement and type of support, nothing is impossible to produce other great Projects in the future.
Steem really brings us to change for the better, and most importantly this movement proves that there are still many people who care about others.
Less than 24 hours ago, Since receiving positive comments from @steemcurator01 regarding the initiative to use the hashtag #solarsteem25pc to date, we have reached at least more than 25 donors who are happy to support this great project by assigning 25% of beneficiaries to @smilenigeria , we say a million thanks for your kindness and contribution. Here I also want to display a list of posts from generous donors who have supported smilenigeria;
center> Latest post (less than 7 hours ago)
For users who take the initiative to support the Solar Energy project, you can write any content that encourages the creation of cash income, provided that:
Gratitude does not only come from us as World Smile Project Managers, but also from the beneficiary extension of the project that will be implemented. Hopefully this donation will become a charity of worship for the donors and become a new energy for all of us, especially for taking advantage of donations.
Best Regard
No friendship is good, except for a conversation that never ends